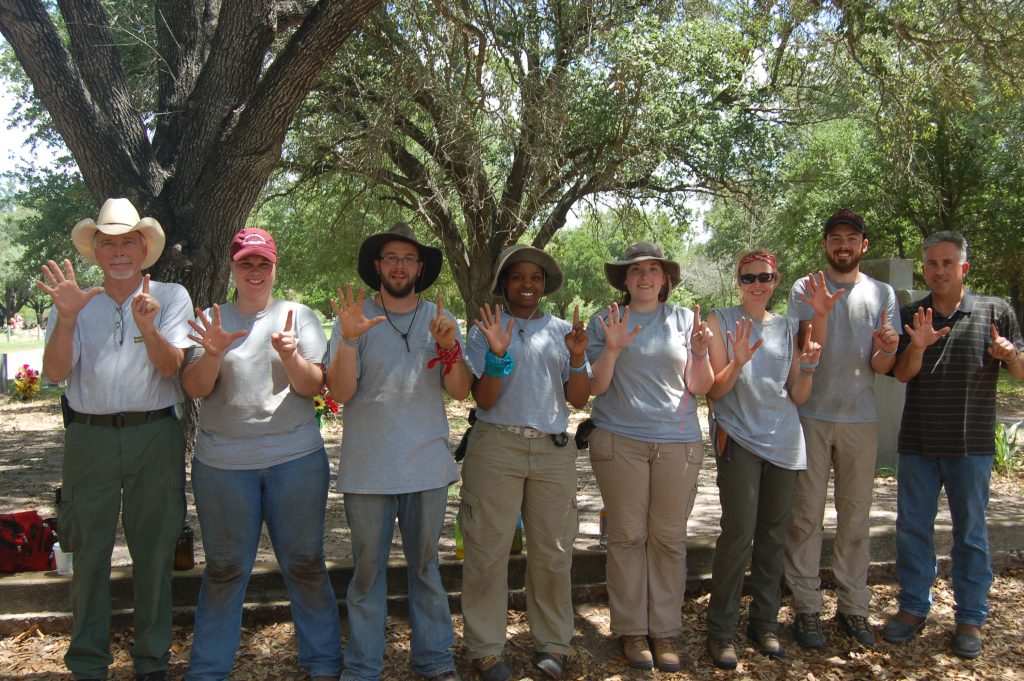 The UIndy team finished their first quadrant today. That means we moved dirt (average depth of 80 cm) from a 4 meter by 4 meter area in the cemetery.  We also dug test pits and probed the soil to make sure the area was free of burials to an average depth of 150 centimeters.  While I am too tired to do the math right now, I can tell you that is a lot of dirt!  We recovered a total of six individuals from our quadrant. The UIndy team can't take all the credit for this quadrant though.  The team next to us had burials that extended into our quadrant, so they actually did the western edge of our quadrant for us.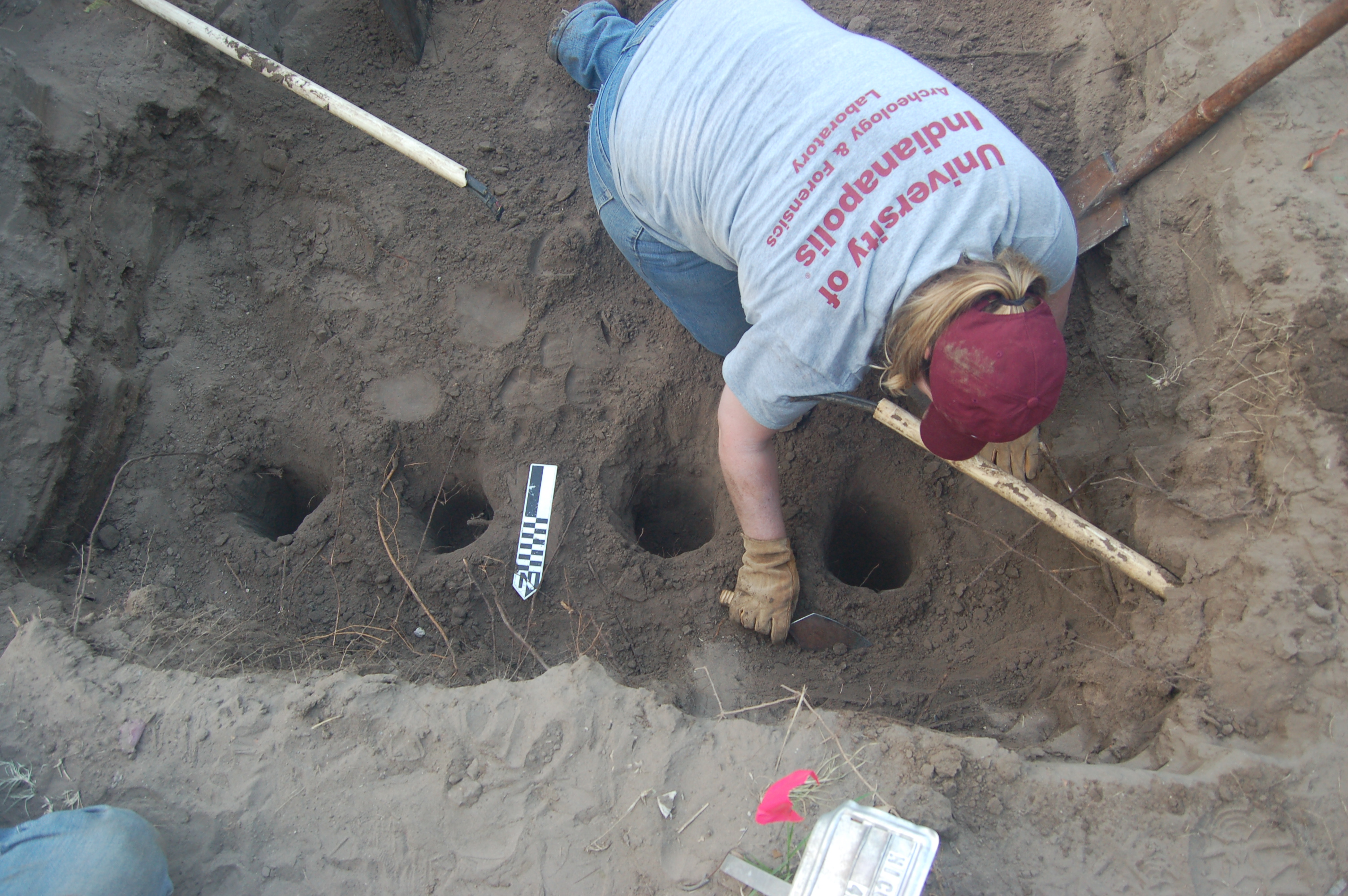 Today Ryan's dad visited the cemetery (Ryan's dad and Sarge are the guests in our day 6 photo).  He spent all day with us in the sun, going from group to group to observe the process and ask questions. I hope he had a positive experience with us today and that this provides him with a better understanding of the training Ryan is getting at the University of Indianapolis. I also hope he was able to get a glimpse of the dedication and passion Ryan has for this work, and observe Ryan in action as one of our Field Experts.
We just passed the half way mark of our time in the field here. I personally am feeling quite broken today. The sheer physical exhaustion is unavoidable as we average 3 to 4 hours of sleep per night, every muscle aches and the blisters and bruises are reaching numbers so high I can't keep track of them. The mental exhaustion of the project is also unavoidable. We are immersed in this crisis while we in Falfurrias. We hear the stories, we see how everyone here is impacted and we see the bodies adding up each day. We know these represent parents, children, siblings and spouses. But we keep going. We are supervising the field work with no compensation, there are times when we get snapped at and there are times that we get frustrated. But we keep going. At our debriefing this evening Ryan stepped up and delivered a pep talk that brought us back to the place we needed to be. He got everyone in the room back on track, raised our spirits and motivated us to keep going and get this job done. We have four days left and we need to walk away proud of what we did here and knowing we gave it our all.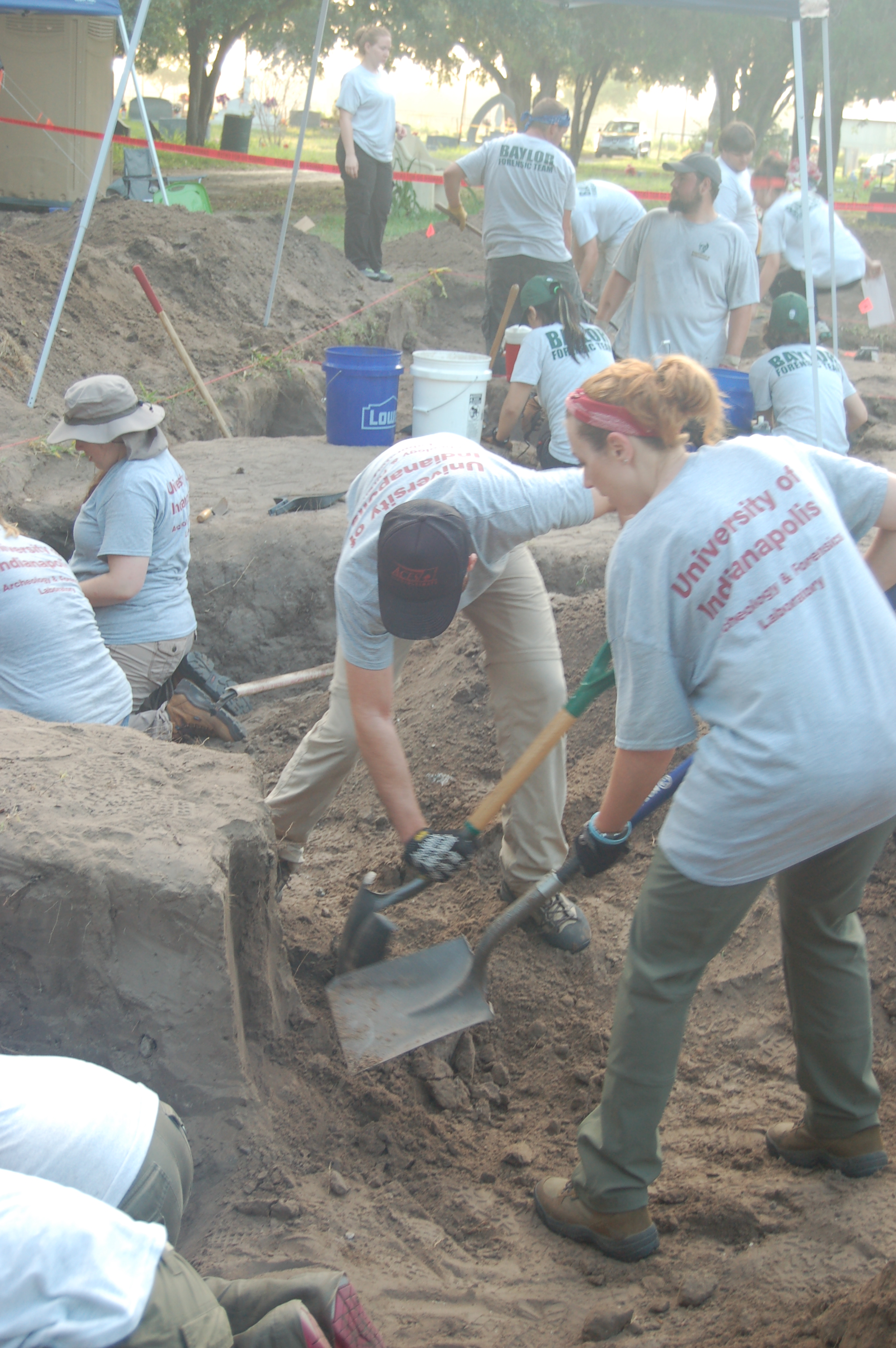 ~KEL