Krista Latham, PhD, D-ABFA
Professor, UIndy Departments of Biology and Anthropology; Director, University of Indianapolis Human Identification Center
(May 2013, June 2014, May 2015, May 2016, Jan 2017, May 2017, Jan 2018, May 2018, Jan 2019, May 2019, Jan 2020, Jan 2022 & May 2022 Teams)
How did you become connected with this mission in Texas?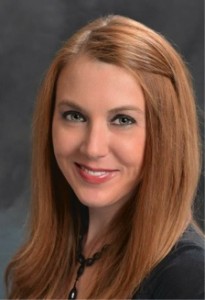 I was contacted by my colleague Dr. Lori Baker from Baylor University in 2012 about volunteering my time to help in the exhumation and identification of the migrants buried in Brooks County. The ability to participate in this human rights mission requires special training in forensic archeology and forensic anthropology, skills I have and skills I am training my graduate students to master. I jumped at the opportunity to help reunite these families because it is the right thing to do and asked if I could bring some of my senior graduate students to assist as well. This endeavor is larger than any one person or institution and requires many qualified volunteers working together to identify these individuals and send them home. We worked on the exhumations during the summers of 2013 and 2014. Additionally, I have been working with Dr. Kate Spradley of Texas State University on the analysis of the individuals exhumed from the cemetery in Brooks Co. The process of skeletal analysis is a long process and the UIndy team has been traveling to Texas during the summers of 2015 and 2016 to work with Dr. Spradley on the forensic anthropology analyses.
Why is this humanitarian work important to you?
I believe very strongly that all people have certain basic human rights, and if I can contribute something of myself to help people in need I am going to do it. I've been fortunate to have a life surrounded by family and freedom. There are so many people that don't have the same luxuries I have had and I would like to contribute positively to a world with basic human rights beyond borders.
What do you hope the students will gain from this experience?
The students accompanying me to Brooks County Texas are all interested in a career in the forensic sciences. An opportunity like this provides them with an educational experience that could never be obtained sitting in a classroom, a real hands-on educational opportunity. Additionally, it will be a chance to emphasize the University of Indianapolis motto "Education for Service." These students will be applying the skills they learned in the classroom to a humanitarian crisis and providing a very special service to the families of the missing.
What are some of the biggest challenges you will face while in Texas?
It is difficult to put into words how physically and emotionally exhausting this type of work is. During our archeological field seasons we will be using traditional archeology techniques to exhume the burials of the unidentified individuals by hand. We'll be conducting this rigorous physical activity in hot temperatures with a high humidity, and in an environment of snakes, scorpions and fire ants. During our laboratory field seasons we will be using forensic osteology techniques to reconstruct the decedent's living characteristics. We need to estimate their age at death and how tall their were, as well as determine their sex and ancestry in order to aid in their identification. Additionally during these field seasons we will immersed in a community that is facing an immense humanitarian crisis. What keeps us going is knowing that we are doing something good and something necessary for the families of the missing.
What's one thing people probably don't know about you until they've known you a long time?
I plan my trips around food. Regardless of the reason I'm traveling to a particular city, state or country, there are certain foods I must eat and certain restaurants I must visit. In Texas we WILL visit Torchy's Tacos, the Czech Stop and Whataburger!
What advice would you give to students interested in pursing a human biology degree at UIndy?
Take as many science courses as you can during your undergraduate career. For the Human Biology MS Degree many of the courses focus on anatomy and genetics, so having an introduction to those topics is beneficial. We also provide students with an opportunity to participate in forensic anthropology investigations. Part of these investigations requires the recovery of human remains from crime scenes, in which we employ archeological methods. Having an archeological field school will provide you with basic skills that we can cultivate once you are in the program. In order to understand the science of decomposition, a basic understanding of chemistry is necessary. Finally, bring your motivation, enthusiasm and a realistic understanding of the field of forensic anthropology when you apply to our program. We encourage you to visit our university and our labs as you begin the application process.
What makes UIndy's human biology program distinctive?
We are a forensic anthropology program housed within a biology department. This allows the Human Biology Graduate Faculty to emphasize an anthropological approach while utilizing the scientific method. Our students get a strong foundation in anatomy (gross anatomy, skeletal biology, comparative anatomy & comparative osteology), plus courses in genetics (human genetics, forensic and historic DNA analysis & molecular anthropology), human evolution, human biological variation and statistics (to name a few). In addition, students get the opportunity to conduct high quality independent research projects that are presentable at national and regional meetings and publishable in peer-reviewed journals. The University of Indianapolis Archeology and Forensics Laboratory averages 75 forensic cases a year, and we use those as learning opportunities for the students in our program. Our program prepares students for a variety of things once they leave our program such as continuing their education in a PhD or medical school program, teaching anatomy, working in a forensic science lab, contract archeology work or museum work to name just a few of the fields our graduates have successfully entered.
Besides the work, what was your favorite memory from last year's trip?
The support from the local community was amazing. We got the opportunity to interact with so many of the great people living in the town of Falfurrias and struggling with this humanitarian crisis on a daily basis. We were invited to a local ranch for dinner as a break from our normal daily grind. Our gracious hosts cooked for us, invited us to use their swimming pool and invited us to explore their ranch. It was a once in a lifetime opportunity for us!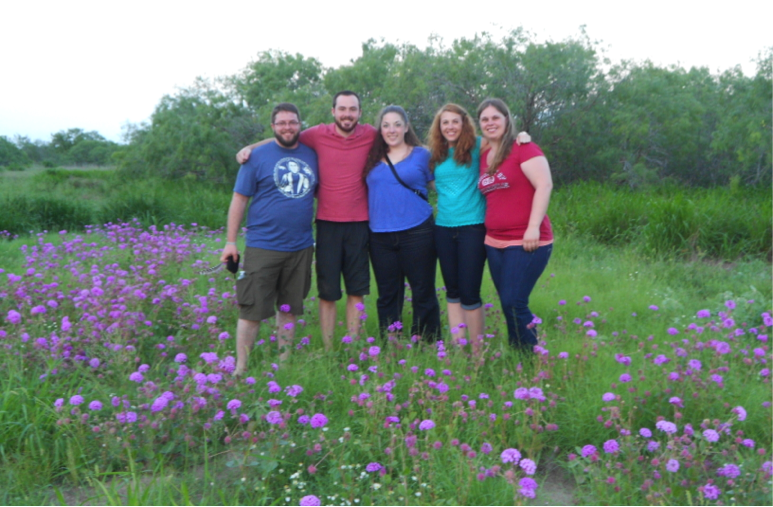 What's the one thing you learned about the students that you didn't know before last year's trip? Or what surprised you most about them?
I really enjoyed the opportunity to get to know the students better outside of the classroom. We traveled long distances crammed in a minivan, ate all our meals together and worked together as a team all day every day. What surprised me most was the motivation and drive of these students. They were not getting a grade for this mission, yet they settled for nothing less than the best we could do. When everyone else left the field they wanted to stay "just a little longer." I had to force them to take lunch breaks because that was time they wanted to be working. They all sacrificed part of their summer, their jobs and time with friends and family to help complete strangers. Not only did they never complain but they were continually thankful to be there providing aid in this crisis. I could not be more proud of them and the way they represented our university with maturity, dignity and confidence.