Sidney Thompson
Expert Role: Field Expert

Major: Human Biology

Class: Graduate Student

Hometown: Neoga, IL

(Jan 2019 & May 2019 Teams)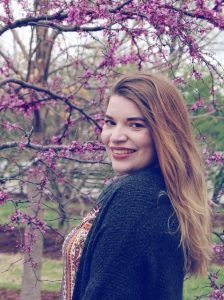 Why is this humanitarian work important to you?
My interest in humanitarian work was piqued at a young age. My family always taught me that all people — no matter what — have certain rights and that we should fight for them as much as possible. I hope that I can use the fire my family instilled in me, along with the education I have been privileged to receive, to aid those whose rights have been infringed upon.
The work we will be doing in Falfurrias is especially important to me because of my interest in the cultural implications of death and burial practices. All people should have the opportunity to have the burial and death rites they desire and I hope that by repatriating the remains at Sacred Heart, the families are able to fulfill those rites.
What do you hope to gain from this experience?
I hope to gain a better understanding of the lives of the people who are choosing to cross the border as well as the sociopolitical forces at play. It is easy to read about the migrant crisis in the news and academic articles but, in my opinion, the best way to understand is to immerse yourself as much as possible. I also hope to integrate classical archeological and forensic training to understand the best practices of exhuming these migrants.
What are some of the biggest challenges you will face while in Texas?
Barring the inevitable physical and mental challenges that come with this work, I suspect the biggest challenge will be simply being away from home. My biggest luxury in life is sitting on my couch with my cat so not doing that for a while will be hard!
What's one thing people probably don't know about you until they've known you a long time?
I am obsessed with makeup! Being a graduate student, I don't have the time to experiment with it as much as I used to, but it's still one of my favorite hobbies.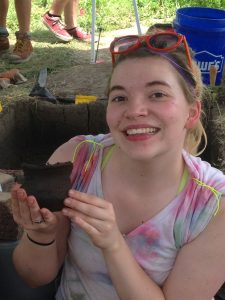 When did you know you wanted to pursue human biology as a degree, and how did you become interested in forensics?
My interest in forensics actually came first! I've wanted to pursue a degree in forensic anthropology since before starting high school. During my undergraduate studies, I was able to study anthropology and forensic science separately and when the time came to look at graduate schools, I found UIndy.  This program allows me to build upon my previous experiences, but also gives me a strong human biology foundation, which I did not have previously.
What advice would you give other students interested in pursuing a human biology degree at UIndy?
Take as many science classes as you can! Talk to everyone you can and ask every question you have.
What makes UIndy's human biology program distinctive?
The integrative environment in which we are able to learn! We take classes such as gross anatomy, histology, physiology, and human genetics in addition to more traditional courses like human osteology and forensic methods. This allows us to have an in-depth understanding of the human body which we can then apply to forensic cases. We are also able to fully participate in case/fieldwork. It's this combination of class work and fieldwork that I believe truly makes UIndy's human biology program one-of-a-kind.