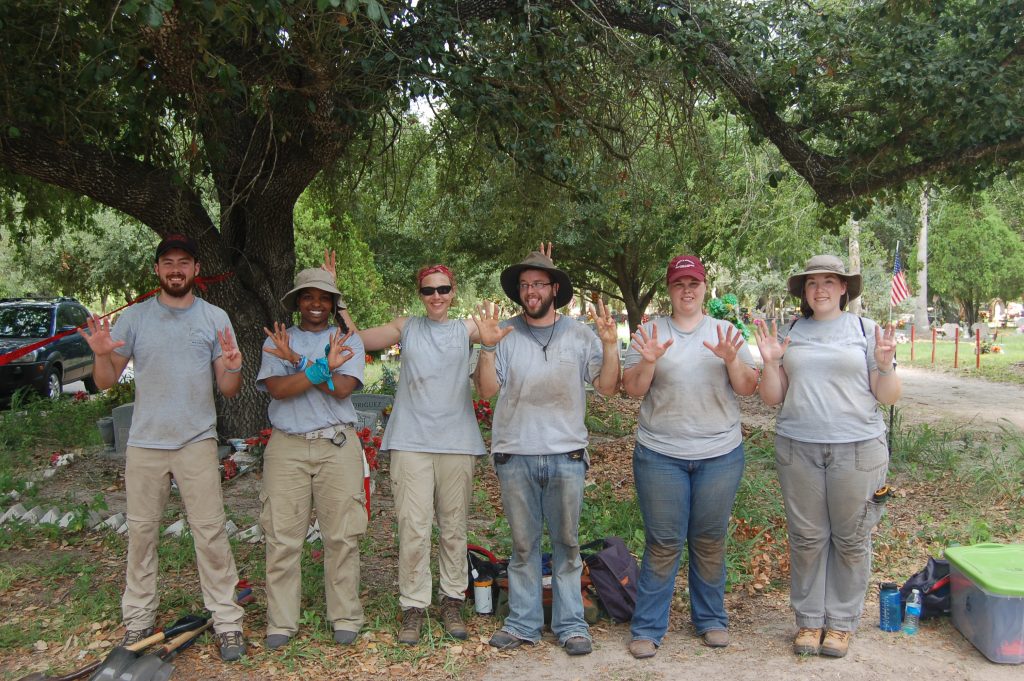 It was another early morning for the UIndy team. We got to the cemetery before sunrise and moved loose dirt in our quadrant by flashlight. Overall, today was an amazing day in the field. I would have to say it was the most productive so far. I don't know what was different about today than other days, but the Baylor students came together as a team and cleared three of their quadrants. The site was relaxed and the students worked with efficiency and confidence. We are really proud of the amazing job they did today! We have two days left and we are confident that if we continue on this pace we will be able to complete this area of the cemetery.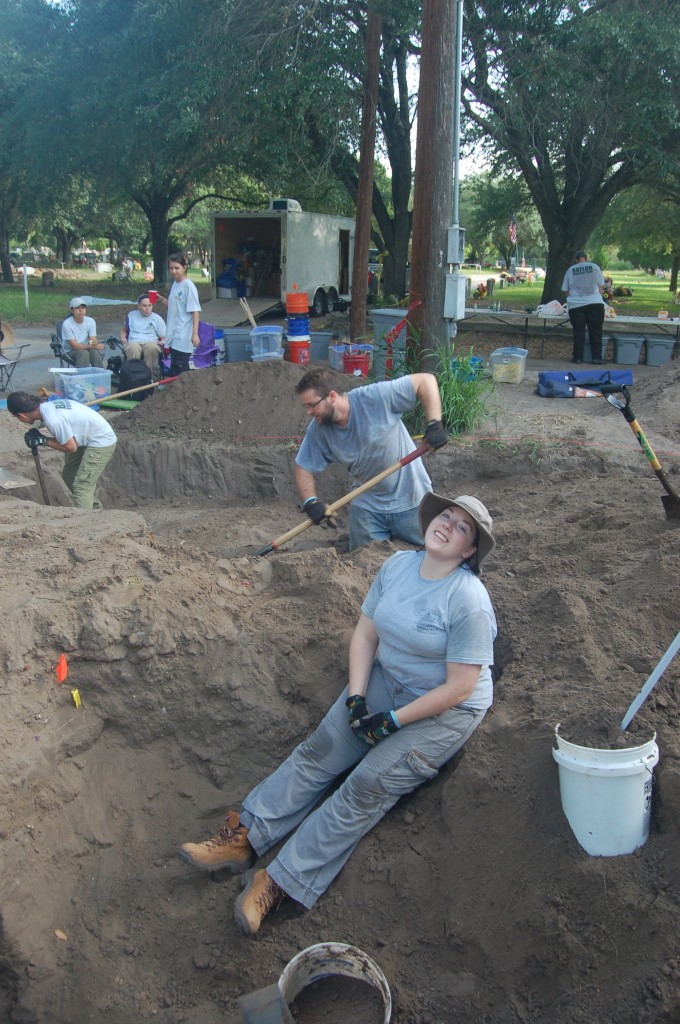 For the UIndy team, the best part of the day came in the evening when we were invited to the La Mota Ranch by Peggy and Bill Clark. We had the pleasure of meeting the Clarks when we were in Falfurrias last summer and they were gracious enough to invite us to their home for a swim. La Mota is a 300 acre ranch and Peggy is a descendent of the founder of the town of Falfurrias. The few hours we spent at La Mota were exactly what we needed! It was a time to relax and clear our heads.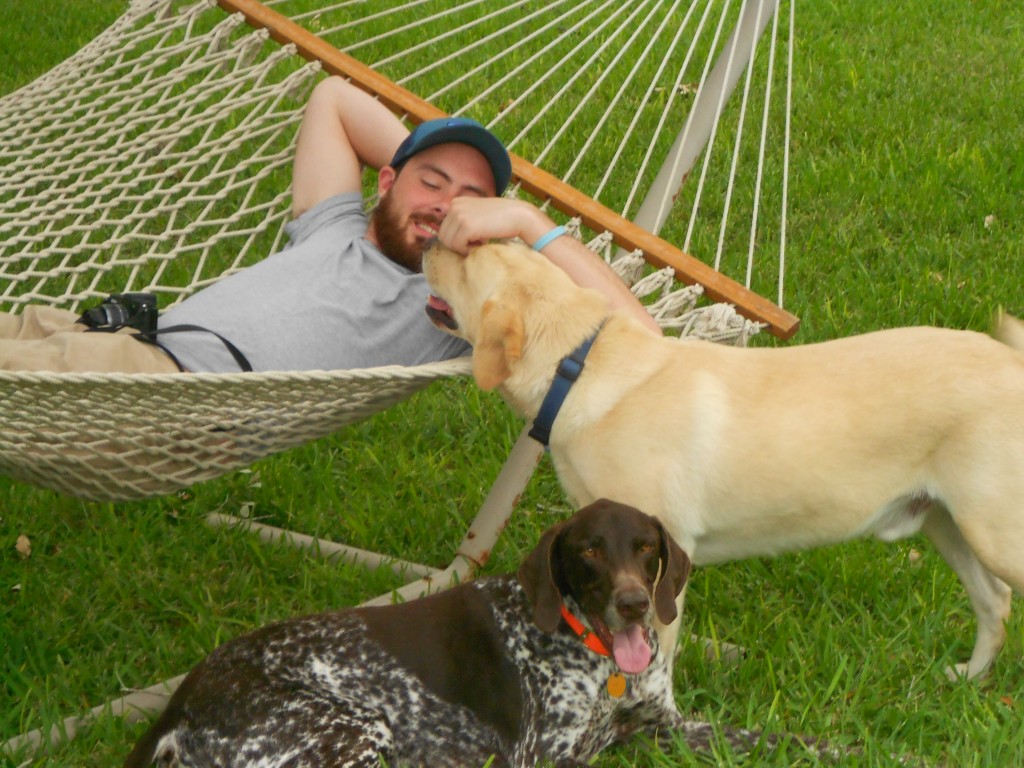 Peggy told us a story about a migrant that came to their door on Sunday. He was a young man from Guatemala that told her he was lost and had been walking for three days with no food or water before he collapsed on her front lawn. She said they gave him water and peanut butter crackers and called Border Patrol to come and help him.  She said she gave him a new shirt because the one he was wearing was full of sticker burrs. But before giving her the old shirt he reached inside and unpinned a small charm of the Virgin Mary and attached it to his new shirt. He then passed out on the front lawn and Peggy checked on him regularly because she was afraid he would die there. This is what the people of Falfurrias are dealing with everyday and with each story we hear we don't know how they can deal with death and broken dreams on a daily basis.
Peggy and Bill told us many other stories. We learned more about the ranch and their  families. Peggy's family founded the town of Falfurrias and started the creamery that makes Falfurrias butter. We talked about the weather, and the plants and animals native to the area. They had 10 baby peacocks (peachicks) on the ranch and we got to see them. They were adorable and not what I expected a peachick to look like! All in all a very relaxing and special evening for the team.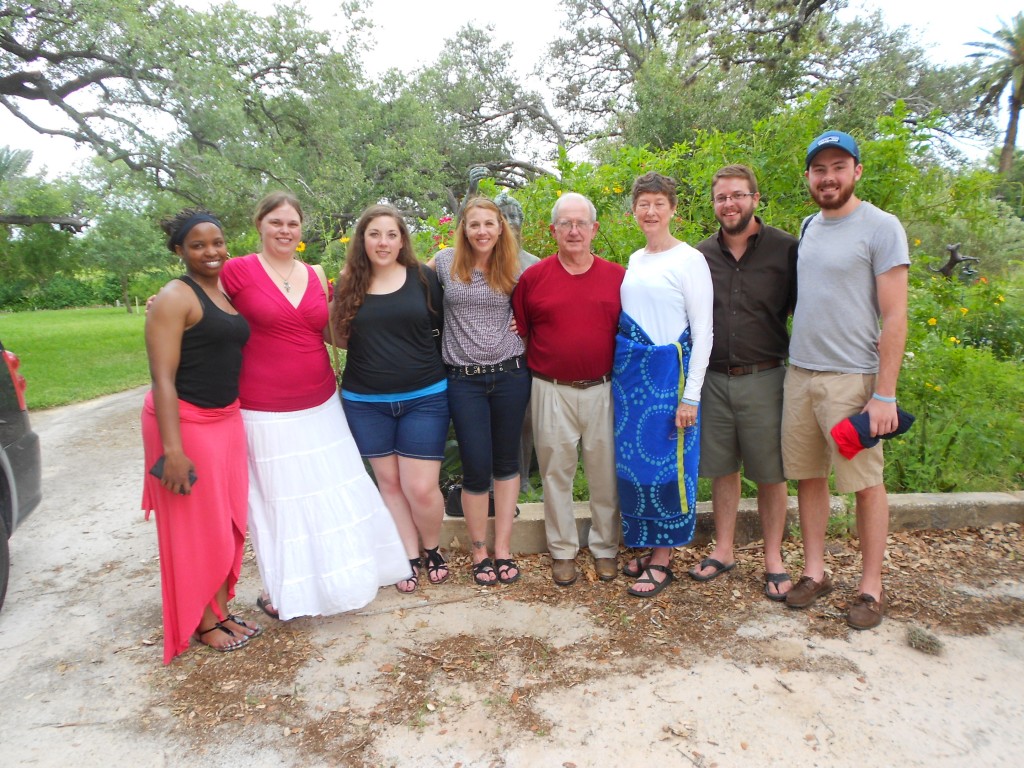 For a short news feature about our work, please see this piece by Nadia Galindo: http://www.valleycentral.com/news/story.aspx?id=1055564#.U5Z6_CjyS1g
~KEL