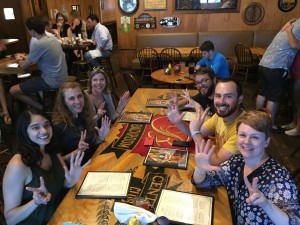 Today was our first day doing skeletal analyses at Texas State University.  We are doing the skeletal analyses at the Osteology Research and Processing Lab (ORPL) facility.  This is one of several anthropological research facilities at Texas State University.  Once the individuals were exhumed from the Sacred Heart Burial Park in the summers of 2013 and 2014, about 75 of them were transported to the Forensic Anthropology Research Facility (FARF).  As the faculty and student volunteers are able to clean and process the bodies, they are transported to ORPL.  At ORPL the personal items are cleaned and documented and the body prepared for analysis.  The forensic anthropologists then construct a biological profile, which reconstructs the individual's living characteristics.   The ORPL currently has a backlog of individuals needing forensic anthropology analysis.  That is why we volunteered to visit Texas State, to assist with the skeletal analyses of the individuals.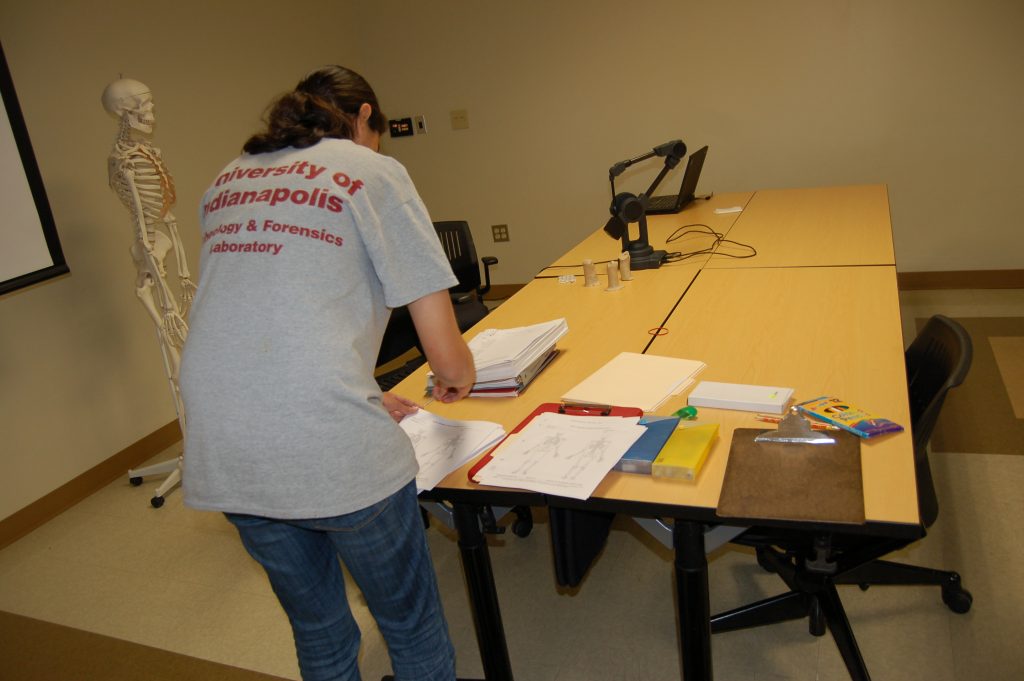 The UIndy team set up it's analysis station in the front classroom of ORPL.  We brought all the forms and equipment we needed to conduct analysis with us.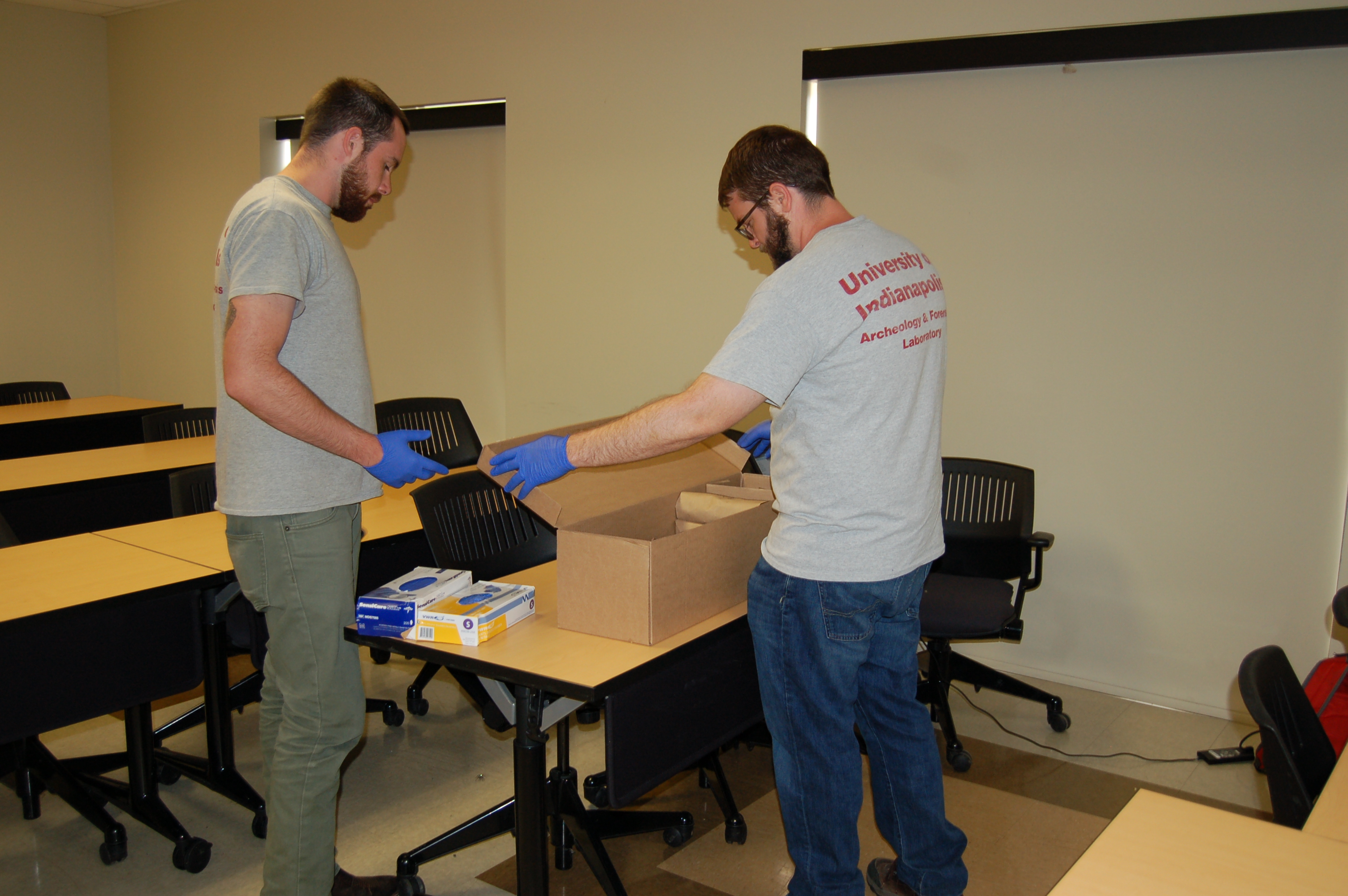 Ryan and I are both from Texas.  Our moms both decided to come visit us this evening.  They planned to arrive around the same time to San Marcos and got to the lab in time for a quick tour.  After that we went to dinner and enjoyed a round of half priced appetizers and guacamole, queso burgers.  It was nice to have our moms there for a visit and for them to see what we were doing during our time volunteering at Texas State University.
~KEL