Today we flew into Texas and settled in before beginning our work at Texas State University tomorrow morning.  We began our journey with an early 8 am flight first to Dallas, and then to San Antonio.  I was definitely tired after the flight, but that quickly dissipated as soon as I got off the plane.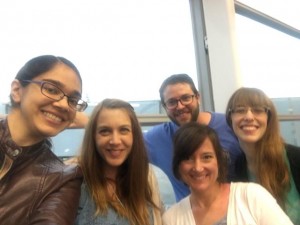 Once we arrived, we were able to spend a little time sight-seeing around San Antonio.   Lunch was our first stop, and we decided to go to a restaurant called Moses Rose's Hideout.  Apparently when you enter you're supposed to knock on the door, give a secret password, and do something embarrassing for all the other restaurant goers to see before you're allowed to enter.  Unfortunately for us, it was lunch and we were the only ones there, so we did not get to embarrass ourselves.  Regardless, the food was amazing.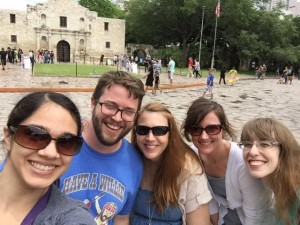 After lunch we decided to visit the Alamo, as I had never been there before.  I was
astonished by the beautiful architecture and gardens we walked through.  I was excited to learn more about the history of the Alamo, but I kept getting distracted by the beautiful scenery, and of course the souvenirs in the gift shop.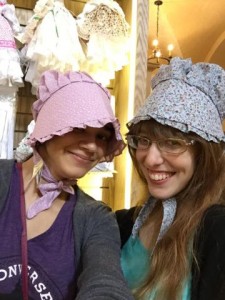 Subsequently, we decided to drive up to San Marcos to prepare for our week of lab work. On our way, we stopped at Buc-ee's, which when I asked if it was a gas station turned out to be quite an understatement.  Not only was the gas station huge, but also the store itself.  They seemed to have everything and anything I could want at a rest stop.  And of course, we couldn't resist taking a photo with the Buc-ee statue.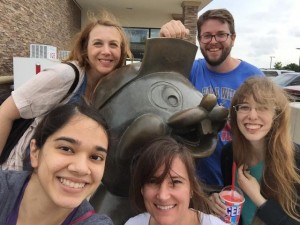 Once we arrived at our hotel in San Marcos and settled in, we headed to H-E-B to buy lunches and dinners for the week.  The rest of the evening was ours to relax and prepare ourselves for the tough, but fulfilling work to come.    While many of the team members had been to these places before, I thoroughly enjoyed hearing the stories of years past and making new memories.  I really appreciated getting to see some of the sites of San Antonio today, and even more excited to get to work tomorrow morning.  I'm thrilled to be participating in this humanitarian effort with this group of people.