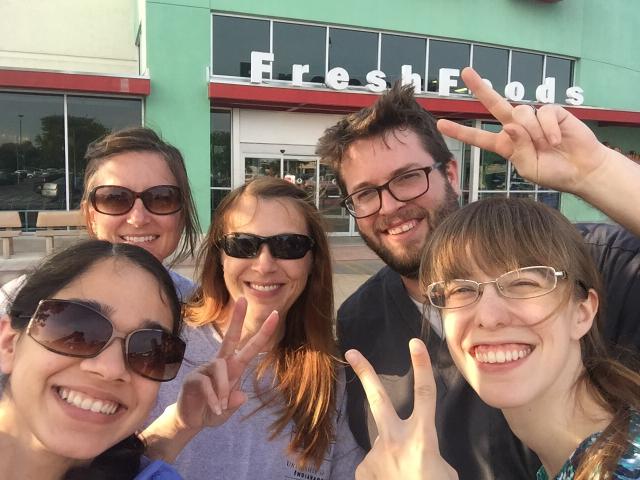 Much of the work we're doing this week focuses on finishing as many cases as possible, but today we were given many chances to experience how individuals at the Osteological Research and Processing Laboratory (ORPL) contribute to this humanitarian endeavor in other ways.  One of the opportunities we had was working with forensic odontologist Dr. James P. Fancher.  He kindly offered to show us his methodology and gave us the chance to help him with some dental cases.  We were able to watch him take pictures and x-rays of teeth, and he even let us take a few radiographs ourselves.  Since we normally do not focus on the dentition in this way, it was great to be able to see this part of the process.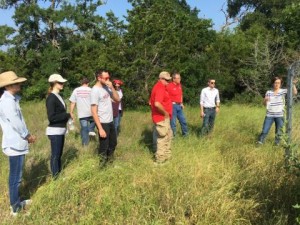 Another facet we got to experience was the Forensic Anthropology Research Facility (FARF).  I have never been to a decomposition facility before, so it was truly an experience to get to see all the research being conducted there.  The facility stretches 26 acres, and we got to see quite a few different types of studies as we walked through the fields.  We were given a tour by Dr. Kate Spradley about the research that's being conducted there, including burials, surface taphonomy, and scavenging studies.  It was fascinating to see all the research and how it will contribute to our current understanding of human decomposition in different environments.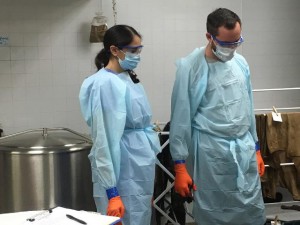 A third opportunity we had was learning how to process human remains and personal effects the Texas State way.  Dr. Tim Gocha directed us as the other team members and I removed skeletal material from a body bag into a large pot for processing.  We also removed all of the clothing from the bag in order to be cleaned later.  I then got the chance to help take photos of the personal effects from another individual.  I was able to assist by laying out the clothes and arranging them for the photographs, as well as noting any labels or sizes that may help in the identification process.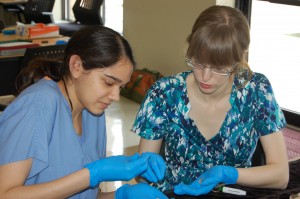 While I always really enjoy getting to participate in creating the biological profile, I have also really appreciated getting these opportunities.  Learning how casework is done at different facilities has really improved my skills as a student of forensic anthropology.  It was also really great to see how other members of this collaborative effort help in identifying missing individuals.  I can't wait to see what new opportunities tomorrow brings.