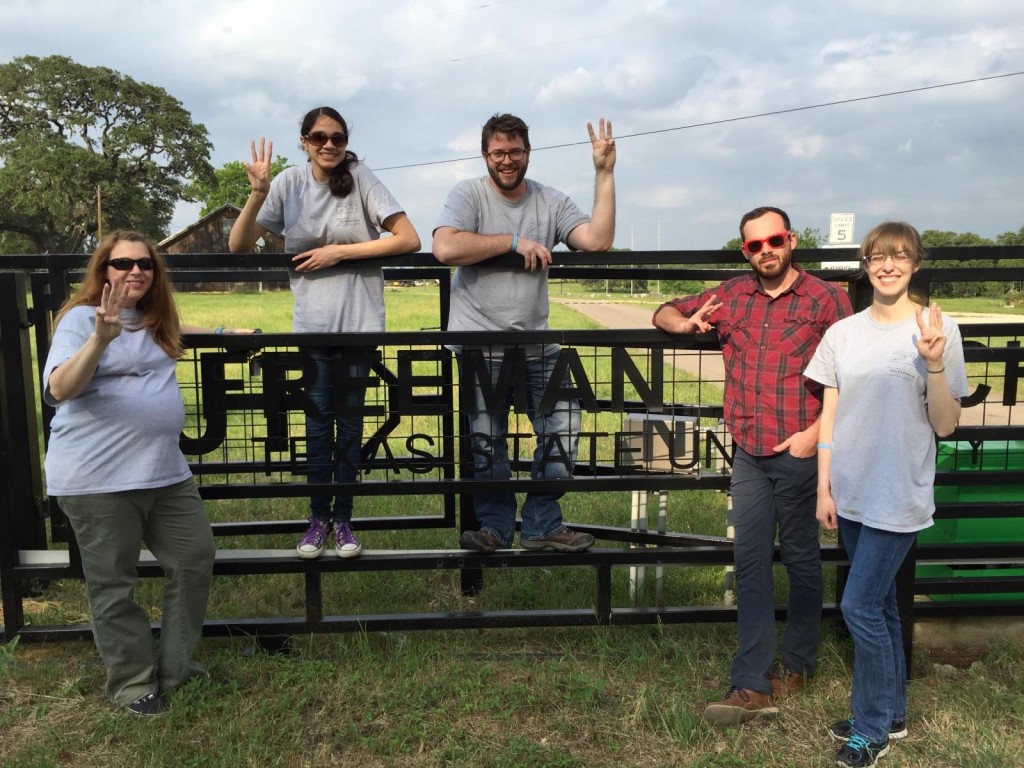 We have spent the last three days working at the  Texas State University Osteology Research and Processing Laboratory (ORPL) located on the Freeman Ranch. Our main goal in visiting the Forensic Anthropology Center at Texas State is to conduct skeletal analyses on unidentified migrants recovered in Brooks County Texas. Over the course of two years (2013-2014), the University of Indianapolis team worked with teams from Baylor University to exhume over 100 unidentified individuals from the Sacred Heart Burial Park in Falfurrias. Brooks County no longer buries its identifieds, so in addition to those exhumed individuals needing forensic anthropology analysis there are additional individuals that have been and continue to be recovered from the county needing attention as well. The recoveries and exhumations happen very quickly but the skeletal analyses take a much longer time. Therefore, there are still individuals needing a forensic anthropology analysis in order to begin the identification process. Many of these unidentified individuals were (and are) brought to Texas State University for analysis as part of their Operation Identification initiative. Last summer and this summer we volunteered to visit Texas State for a week of intensive focus on skeletal analyses. Last year the UIndy team and teams from Texas State and other universities completed 15 skeletal analyses in five days.  We are on track to do that again. It is amazing watching so many dedicated volunteers passionately working towards identifying these individuals.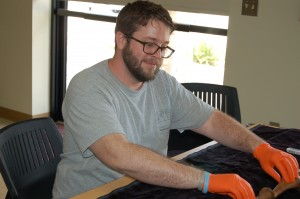 In addition to working on the skeletal cases, the UIndy team has been offered other opportunities to participate in the identification process.  We routinely do forensic casework in Indiana, but we only bring the skeletal elements back to our lab for a scientific examination. All personal effects and associated evidence go with local law enforcement.  This week the UIndy students were given the opportunity to work with the personal effects of the unidentified migrants. They removed the items during intake, washed them and documented the items (with photos and notes).  This is a valuable learning experience for the UIndy team. It not only provides a learning opportunity but also a way to see another side of this humanitarian crisis.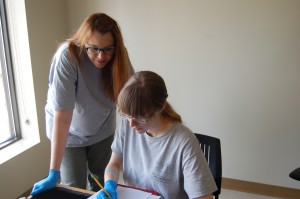 This week the UIndy and Texas State teams have analyzed 11 cases to date.  UIndy was given a goal of 8 cases and I think we will meet and might even exceed that number. That means more individuals that are entering the identification process. Plus, once we get through the backlog of individuals that need forensic analyses we can begin to focus on the exhumations again.
~KEL