We all got the opportunity to volunteer at Missing in Harris County Day today. We had different roles and experiences at the event. Justin, Ryan, Amanda, Helen and Dr. O'Daniel were all in the South Texas intake room being coordinated by the STHRC (South Texas Human Rights Center) and the EAAF (Argentine Forensic Anthropology Team). I was in the atrium for most of the event. You can read about their experiences in the intake room in previous posts. I will tell you a little about the event outside the intake room here.
It was set up not only as a way for families to report a missing loved one but also as an educational event. They had booths with informational resources for families who had missing loved ones and a series a lectures and panel discussions. Additionally, they had an area for young children to play while their families were filling out paperwork.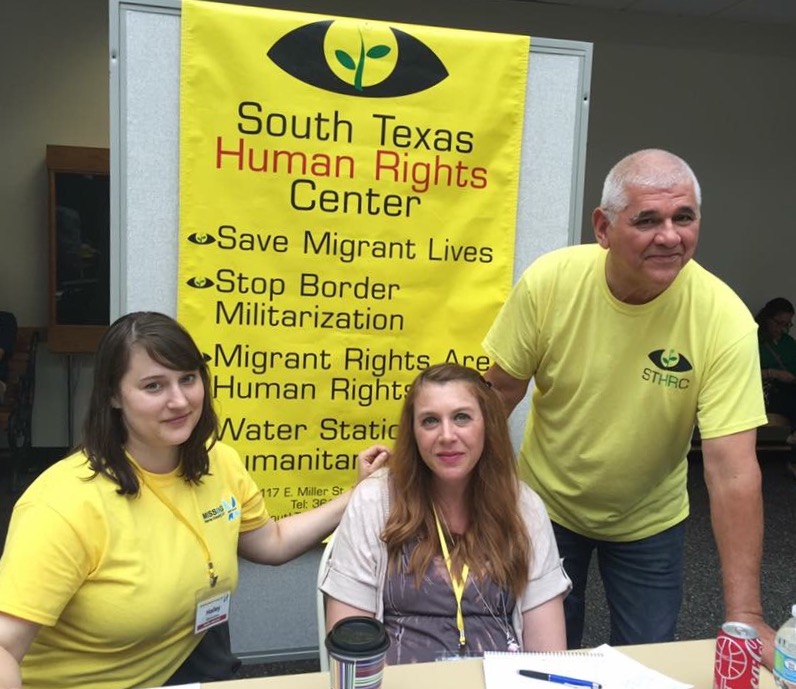 I spent most of the event at the STHRC booth talking with attendees about the center along with Hailey Dueker and Eddie Canales.
Families and friends of the missing could put the name of their missing loved one on yellow ribbons. They were able to wear a yellow ribbon and display a yellow ribbon on this tree.
Families and friends of the missing could display pictures and flyers of their missing loved one.
I was invited to participate in a panel discussion called "The Missing and Exploited Discussion Panel". It included both families of the missing and professionals working to find and identify the missing.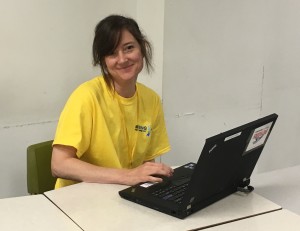 I was also able to go back to the intake room a few times to check on progress in there and see what the other UIndy team members were doing. It was amazing to see the flurry of activity in that room. In addition to the STHRC and UIndy, there were volunteers from many organizations represented.