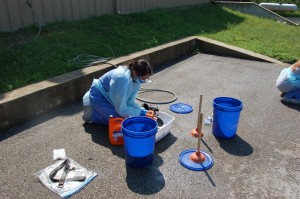 Words cannot describe how immensely grateful I am to have had the opportunity to go to Texas this year.  I met so many wonderful people at Texas State University, Missing in Harris County Day, and Falfurrias that I will never forget.  The experiences I've had on this trip have helped me gain new perspectives and have greatly increased my knowledge on this human rights issue.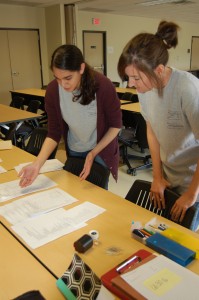 At Texas State University, I was exposed to other aspects of  the human identification process.  In addition to conducting skeletal analyses, I learned a lot about forensic odontology with Dr. Fancher, processing human remains, washing the clothes of the deceased, and taking photographs of the clothes.  All of these experiences have broadened my understanding of the human identification process, and I am very thankful that so many people were willing to share their methodologies with me in addition to improving my skeletal analysis skills.
Missing in Harris County Day was my first experience directly working with the families of the missing.  While I contributed mostly by compiling data from intake forms and documents, I was still able to interact with those who are directly affected by this humanitarian endeavor.  I hope that our work will positively impact them by finding their missing family members.
In Falfurrias I was really excited to be able to help and work with people who are in the thick of this issue.  It's hard for me to imagine constantly working on border crosser issues and border crosser deaths after such a short immersion.  But the individuals we met there are incredibly passionate and inspiring.  Helping Sister Pam make T-shirt bags for the families at the Respite Center and Eddie with the water stations were just a few small ways in which we could help, but I'm grateful we got the opportunity to do so.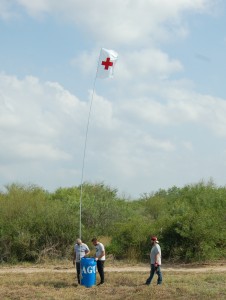 Before going to Texas, I had heard so many stories and tried to understand the complexities of the issues surrounding migrant death.  By being in Texas, I realized how much more complex the issues really are and how many people there are working on all kinds of facets of this matter.  Leaving Texas, I still feel like I can't fully understand the difficulties faced there in such a short amount of time, but I do have a greater appreciation for what everyone I have met is doing to help resolve this issue.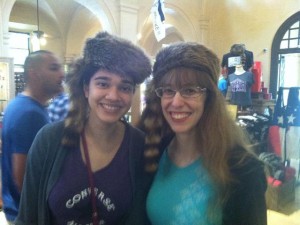 I am also very thankful to have gotten to work with this team.  We not only achieved the goal of 15 cases in a week, but exceeded it by completing 17 skeletal analyses.  This group of people are hardworking, dedicated, and passionate about helping in any way they can, and they all truly inspire me every day.  We had a lot of fun moments in addition to the work we did, including visiting the Alamo, creating the blog videos, hanging out at the hotel pool, and all the inside jokes that were made along the way.  I'm happy I got to work alongside this team, and I hope to be able to continue helping in the future.