While it has been about 8 months since my last trip, not a day has gone by that I don't think about everything I learned and the people I met. No matter how cliche it may sound, it was an experience that has and will impact my life forever and I'm so beyond grateful that I get to do it all again.
As our country's political climate remains so tense, I'm fortunate enough to have an outlet and be given the opportunity to volunteer my time with organizations such as the South Texas Human Rights Center and Remote Wildlands Search and Recovery. I get to learn from the people who spend every day working at the border and experience first hand the amount of dedication they have. I also get to come back home and share my experiences with my community as well as have open conversations about the border crisis which is a privilege itself.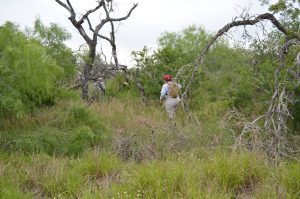 Although our mission for this trip is the same as the last time, I know to expect the unexpected. I feel a little more prepared since I have some experience with the search and recovery efforts, but I know this trip will be different. With the cooler season in Texas, our work days will be much longer and that is the main challenge I believe I will need to overcome this trip. 
My goal for the time being until we depart for Falfurrias (it is Christmas as I write this) is to try and stay active to help with my stamina. In May, our days were cut short by the high temperatures and humidity, but they were still some of the hardest and most energy consuming days I have experienced. I know that no matter the weather or how long we spend searching, I will be exhausted at the end of each day. But, I want to make sure that my body can keep up with the passion and dedication I have for the team and our mission.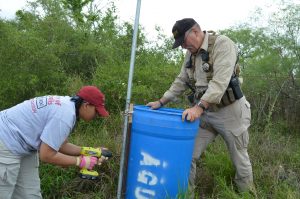 I'm no longer that concerned about the landscape or creepy crawlies; we had our fair share of spiders, scorpions, ticks, chiggers and of mesquite thorns and sticker burrs. But, as for the weather, I don't know what awaits us. While we expect it to be cooler, we still carry the same risks of dehydration and over exhaustion as we did in the summer, but it will be less obvious. However, I know that our team will take care of each other and, regardless of what we encounter, I know that we'll get through it.
Apart from the amazing opportunity I have been given, there are a lot of things I'm looking forward to this trip. I can't wait to see and spend time with some of the people I had the pleasure to meet and I am excited to interact with new people in the community. I'm excited for our trips to HEB and eating the delicious food that never disappoints in Fal. 
I'm just counting down the days.