"We are waking up in a more dangerous world." is the phrase being repeated by global leaders on January 3, 2020.  This is forcing some to think about how military escalation might impact their personal and family safety in ways they hadn't considered prior to the US killing of Iran's top military general. But to others, concerns of personal and family safety are a daily and ongoing concern, and the new global instability is not as eminently dangerous as their immediate surroundings.
Many of the migrants fleeing their home countries have no choice. They are facing unimaginable violence and have little faith in the authorities that are supposed to be protecting them. Crimes go uninvestigated and unprosecuted when authorities are corrupt and controlled by criminal groups.  The Northern Triangle countries of Guatemala, Honduras, and El Salvador are the deadliest countries outside an active war zone. Gangs extort individuals, recruit the young and kill those who cross them or don't corporate with them. The gangs/cartels oversee drug sales and their violence can extend past locals to rival gangs. Another factor driving migration is violence against women. Sexual violence is a major factor forcing the migration of women and girls from Northern Triangle countries. Femicide, the targeted killing of a woman by a man due to her gender, is frequent and not often investigated when it occurs. Additionally, violence targeted at indigenous groups is forcing them to flee in large numbers.
That's part of what makes our search missions so emotionally difficult. Not only are we experiencing firsthand the dangerous paths they are walking to escape knowing that "No one puts their children in a boat unless the water is safer than the land". But we are seeing what they are forced to suffer due to policies that limit or belittle asylum. While we know that there are no easy fixes to our immigration policies, it is also difficult to see what our polices are forcing other humans to do to escape for their own personal or family safety. It reinforces our place of privilege and challenges our perceptions when we walk these paths, encounter discarded belongings that were valued but too heavy to keep, see evidence of suffering and observe evidence of death.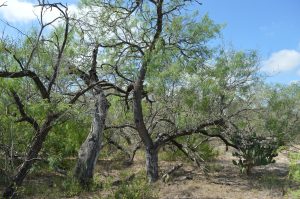 Our mission over the next week will be to assist local organizations in Brooks County by volunteering our time and forensic expertise to replenish waters stations with the South Texas Human Rights Center and conduct search and recovery operations with Deputy White. Additionally, our mission will provide an intense and immersive educational experience for the team as they navigate conditions and emotions that will push them out of their comfort zones while conducting forensic science in humanitarian contexts.
Thank you for following our work and supporting our mission. Please check back daily for updates from the field.
~KEL