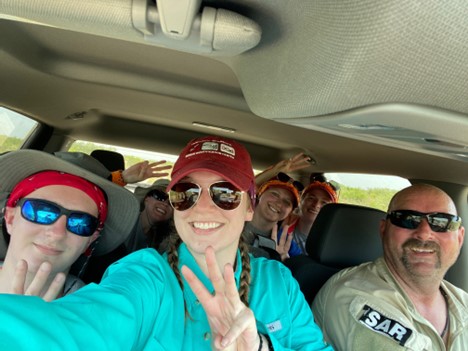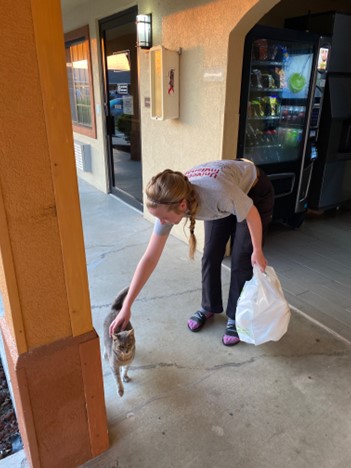 Day three started with a whimper. Or, more like whimpers. Getting out of bed was a challenge. Exhaustion and soreness have sunk in. Dr. Latham wasn't kidding when she said day three is always the hardest. Although, I have to say this trip's day three was more challenging than the trip in January. After some mental pep talks and lots of groans and moans from everyone, we went to breakfast to meet up with Don and Ray(!). Dr. Latham, Izzy, and I met Ray on the previous trip, but this was the first meeting for Jordan and Austin. He's just at sassy as ever, and still a crucial team member of Remote Wildlands Search and Recovery.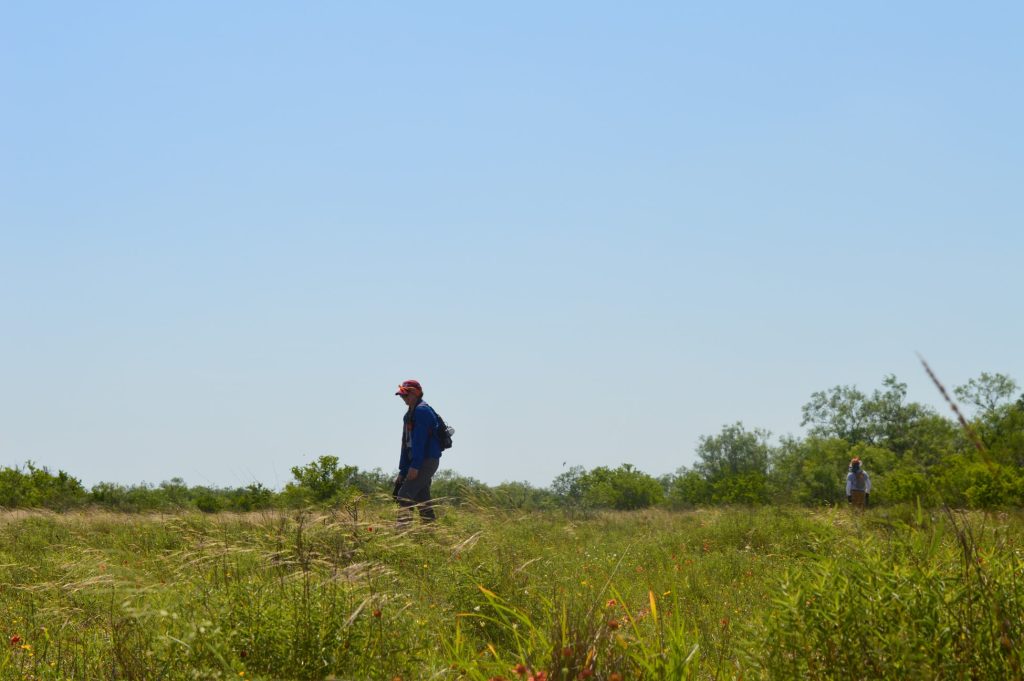 We headed back to the same area we searched yesterday to continue searching for the missing migrant. We wanted to do our due diligence to cover as much land as possible to try to find him. Not only for our own peace of mind but to be able to tell the family that we've done as much as we can to try to find their missing loved one.
Luckily, Ray had his truck, so we didn't have to test Sandy's off-road capabilities again (even though she did amazing yesterday). Once we got to our location, we geared up and started our line search. We made sure to carry even more water than yesterday. Not even 30 feet in, I almost stepped on a very angry rattlesnake. Not the way I wanted my day to start, but it could only get better. I think.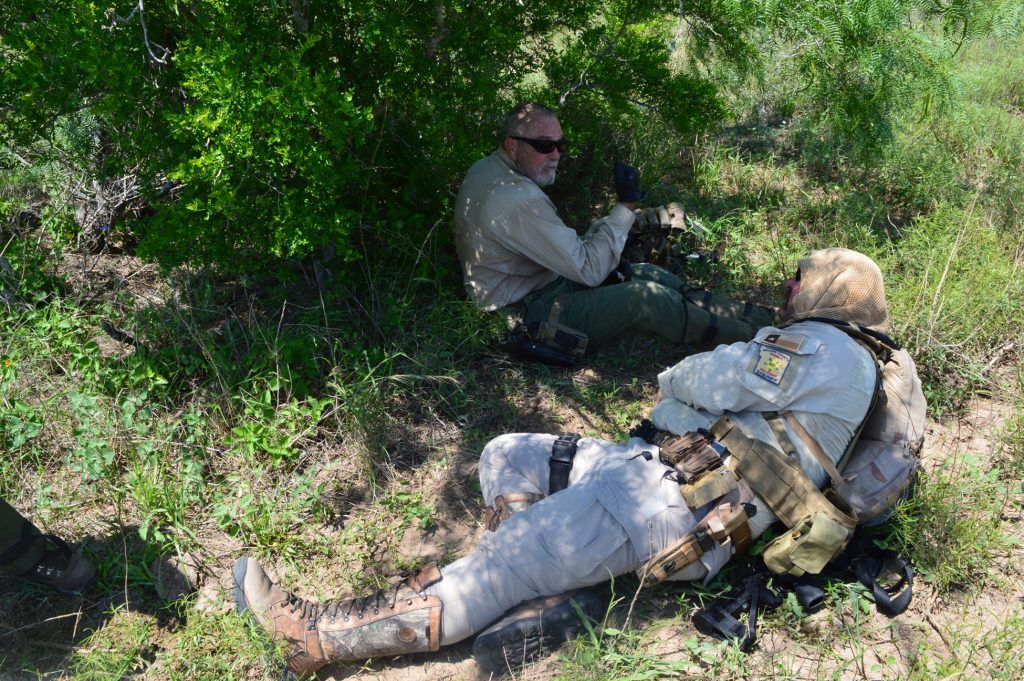 During our search, we found some evidence of migrant activity in the area like trash, water bottles, and old clothes. There is no way of knowing if it belongs to our missing person or exactly what time frame it comes from, but it does indicate a possible route migrants are taking. Atypically, the path didn't follow a direct north/south direction or a landmark like a road, pipeline or powerlines but jumped between the MOTs in a general north(ish) direction.
We covered a lot of ground today (even more than yesterday), but eventually, the heat caught up with us. I was sweating in places I didn't know I could sweat. Jordan had to cut a chunk of hair that wouldn't come unstuck from her shirt button. We were constantly eating Jolly Ranchers to try to get a little pep in our step and walking through what I like to call "spiky danger grass" that really liked to stab you. Izzy and Austin ran into a herd of javelinas in a MOT (they very nicely ran away). The physical challanges we faced while only walking part of the day with the proper safety equipment really brings persepctive to what the migrants face on their journey and why so many end up in a distressed situation in the brush.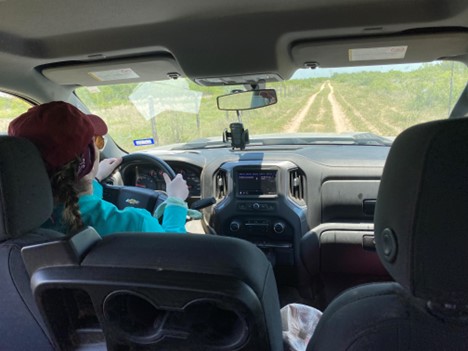 On the final stretch, Izzy, Jordan, and I made it back to the vehicles first and drove Ray's ginormous truck to pick everyone else up. After a final bumpy ride, we were reunited with Sandy and ready to get back to the hotel. While it is unfortunate and upsetting that we didn't find who and what we were looking for, I know we did as much as we could. All we can hope is that he recovered and was able to keep moving to safety.