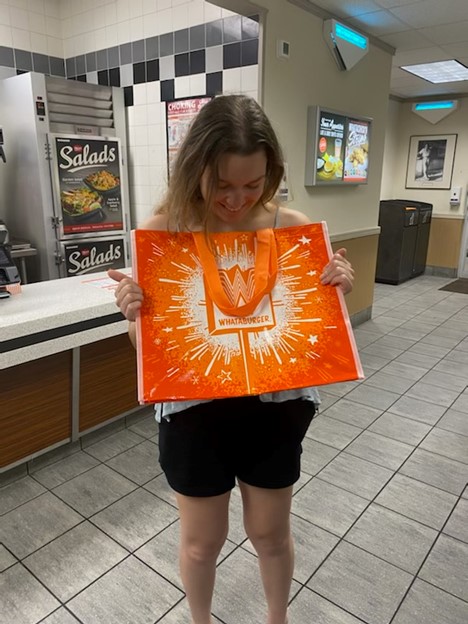 The day started even earlier than normal. We wanted to get on the road early, so we had some time to explore San Antonio and get used to city living again before our flights. We had one last breakfast at Whataburger before the last leg of our journey began.
Everyone slept in some interesting and painful positions in the minivan. Like any true friend, I made sure to take lots of embarrassing pictures for future blackmail. Unfortunately, I was threatened with revenge if I posted any here, but just know exhaustion and minivans are not conducive to comfortable nap positions.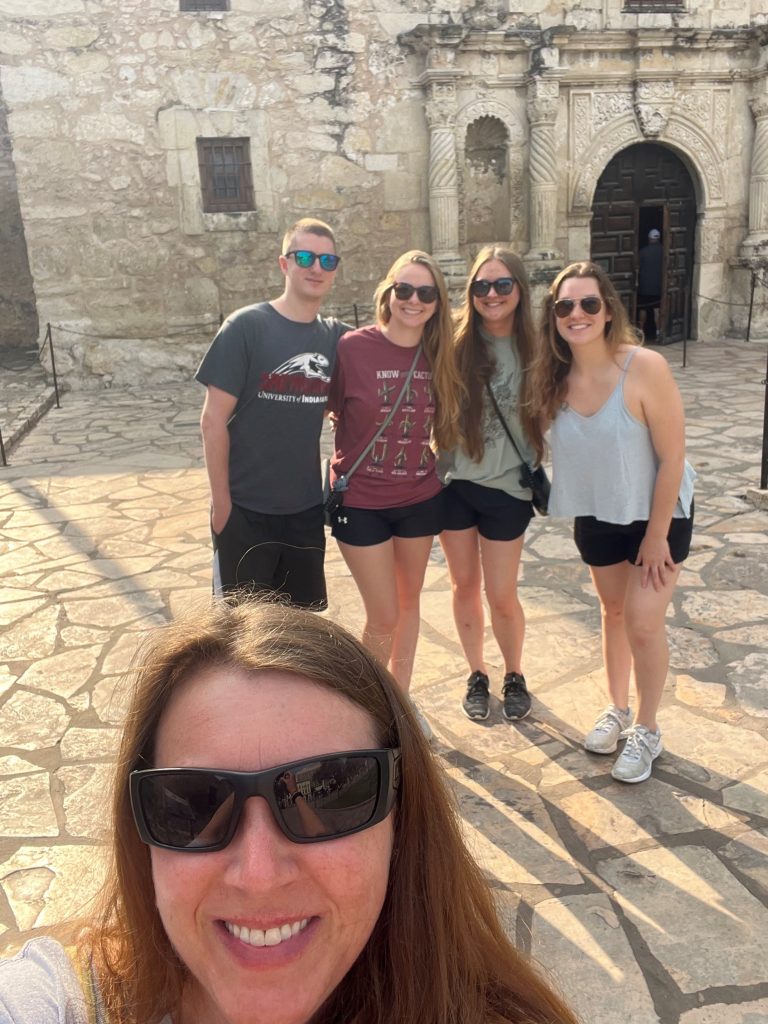 Once we got to San Antonio, we explored the Alamo for a couple of minutes. There were many more people and activities compared to our visit in January. I really enjoyed seeing all of the plants, and I've decided I need to grow a palm tree in Indiana. Wish me luck!
Once we were finished with the Alamo, we walked along the Riverwalk to do some shopping and exploring. We spent way too much money on souvenirs, but how could we resist so many cool things? We watched some baby ducklings for a minute and realized that we are Dr. Latham's ducklings. We follow her just like the ducklings follow their mother duck.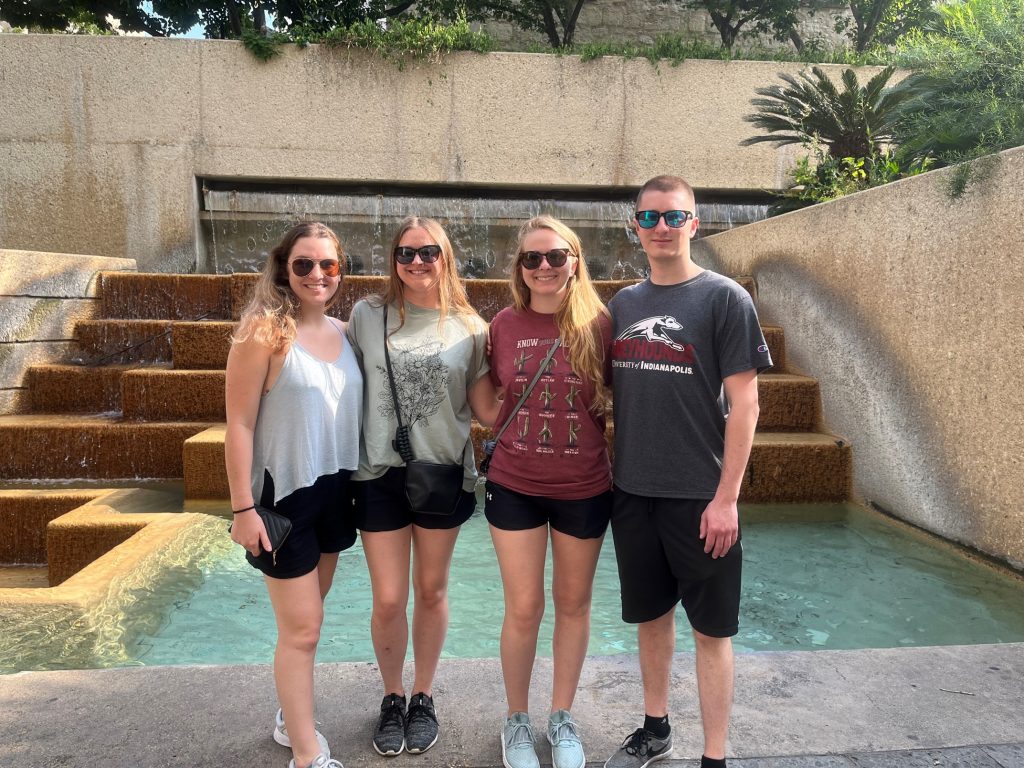 Finally, we had to get to the airport. We got through security relatively unscathed, and no snacks had to be investigated this time! After a final Tex-Mex meal at Rosario's, we got on our first flight to Dallas, where we had to speedwalk through the airport to make our connecting flight. I'm sure we were a sight to see with Izzy, Jordan, and I wearing huge matching crewnecks and Austin wearing a bright red, white, and blue hoodie. But, we made it just in time!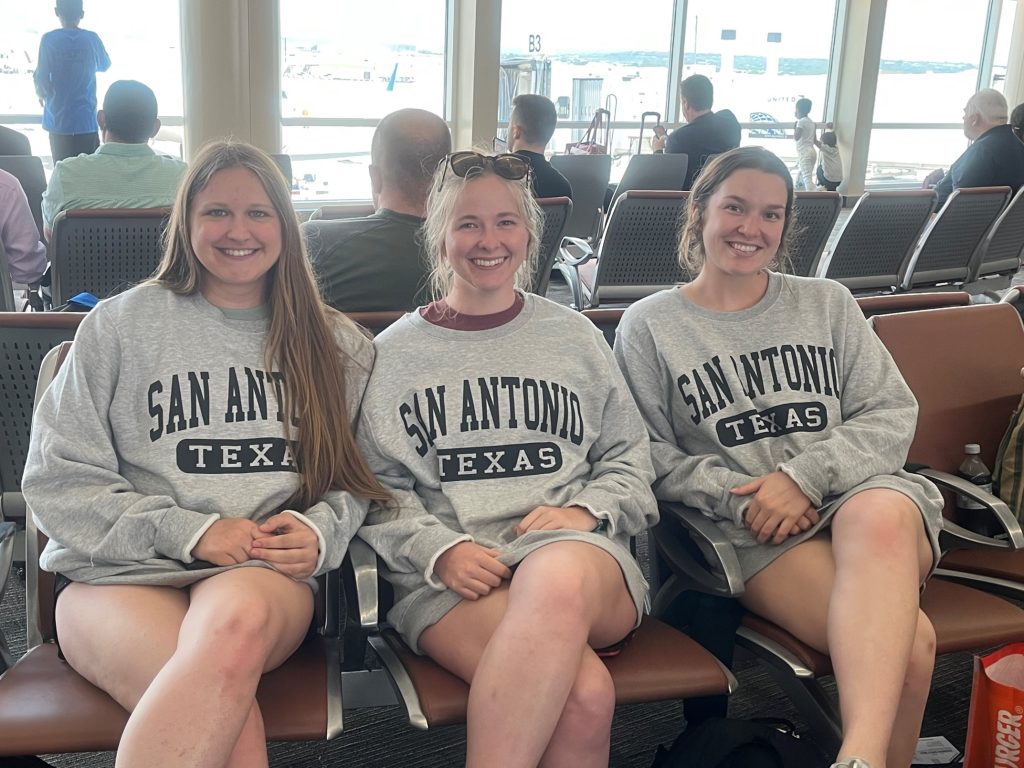 Our last flight was a little bumpy (Jordan was not a fan), but it was nothing compared to the jostling we experienced when offroading in Sandy. Luckily, everything smoothed out for the landing, and after a long wait for our bags, we were finally done.
Unfortunately, all good things must come to end; it's bittersweet. On one hand, I'm glad to be home, but, on the other, I'm sad the trip is over, and I want to go back. After one final team hug, another Beyond Borders trip has come to a close.
~ Olivia