Day three began with an early start and Whataburger breakfast. We packed up Monica (our rental minivan) before breakfast, so we could head to the cemetery to continue our work right after eating. We had general plans laid out from the night before to execute today. Once we arrived, we were given a new area of the section of the cemetery we have been working in to begin excavating. Before we started, we did some preliminary mapping to tie the new area to the one we worked on the last two days.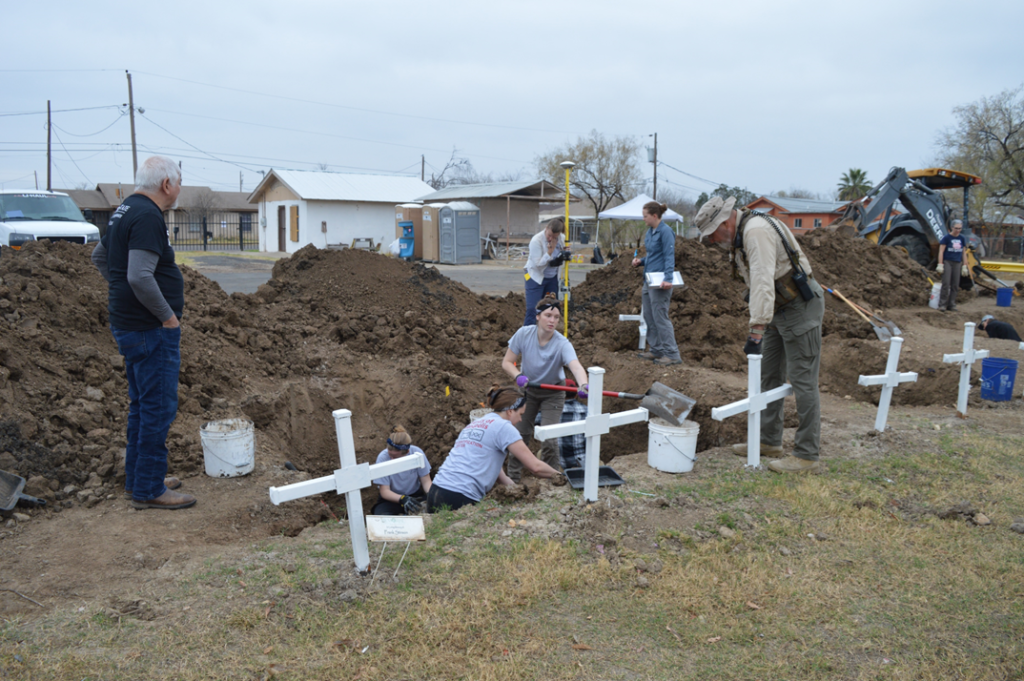 With a larger amount of space to work in, we were able to work in teams of two. Olivia and I began working on one burial, removing the larger chunks of dirt to expose as much of the surface as possible. Once that was done, we began troweling around the edges of the burial in order to define them. At the same time, Izzy and Kaitlyn were removing dirt from another burial we were assigned to and creating stairs that our team could use to get in and out of the areas we were working in. Our team exposed the first burial, took important measurements, and removed the individual in the morning. This took a lot of coordinating between all of us, due to the depth of the burial and other physical obstacles.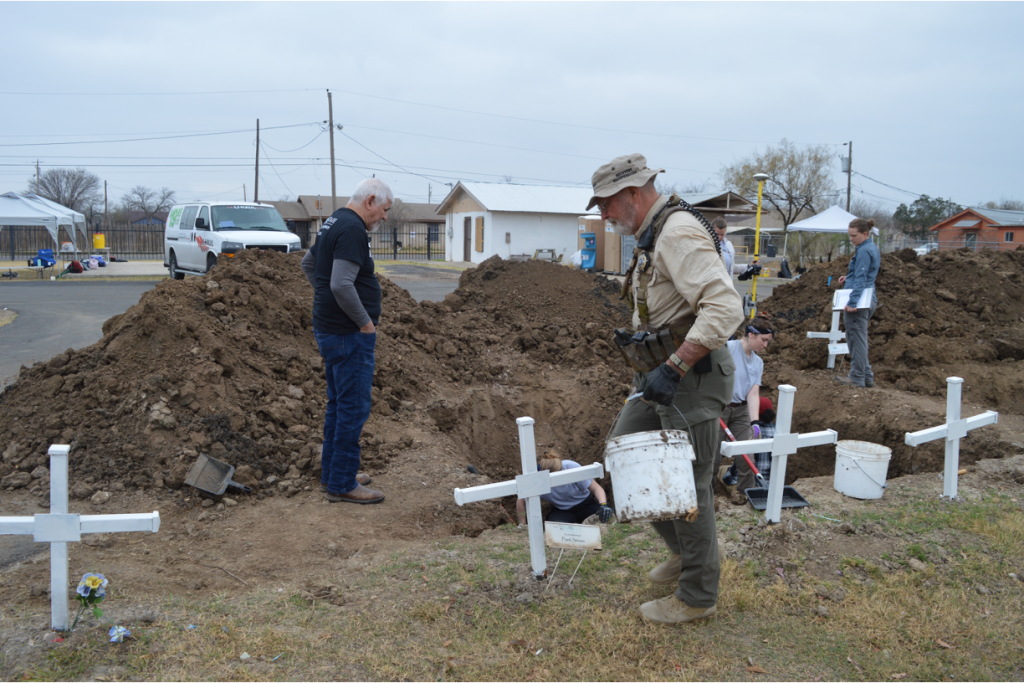 Once the first individual was moved to the intake area, we were able to all focus on the next burial. The position of this burial was not as expected, making the excavation more complicated. The consistency of the soil also makes excavation more difficult. We had a lot of assistance from Deputy Don White and Eddie Canales from the South Texas Human Rights Center. We continued to work on uncovering this burial until the end of the day.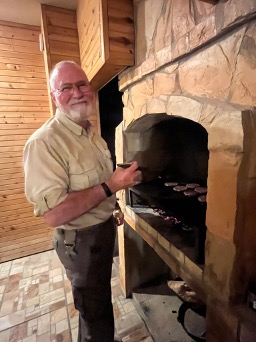 For the evening, we were invited by Dr. Spradley and her team to dinner at their Airbnb. We were celebrating Eddie's birthday. Don grilled burgers for us (and they were really good!). After dinner, we headed back to the hotel for our daily debrief. During these meetings, we are able to discuss what we accomplished that day and what we can do to improve the next day's work. Personally, I like to hear the other team member's perceptions of our day and what they think we did well and what needs improvement. The different viewpoints are helpful to gain a complete look at our day.
Our team's trip to Eagle Pass allows us to apply our technical knowledge and skills to real world circumstances. This is important, however, we also strive to do everything we can to treat these individuals with care and respect. We will have another long day tomorrow and we are ready to continue working on our section of the cemetery.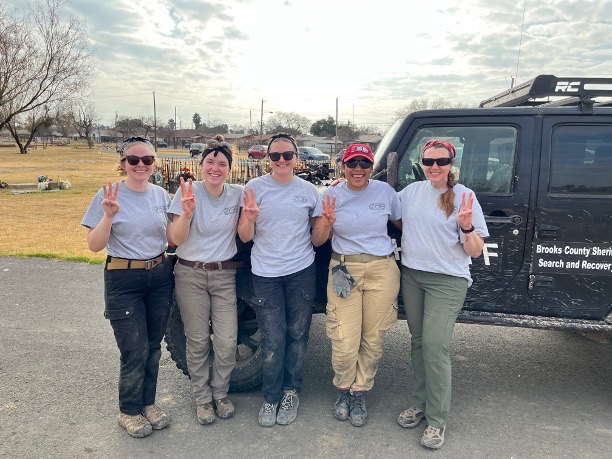 – Jordan