I once again started the day with some Tai Chi exercises. I find it helpful to get up early to prepare my mind and body for the work ahead of us that day. I have offered to teach the rest of the team but I think they'd all rather have the extra sleep. We had another early morning breakfast at Whataburger before heading to the cemetery.
We hit the ground running by taking more measurements for the site map. We finished excavating the burial that we started the previous day. Getting it out was a little tricky due to the positioning. We always want to act with as much care as possible out of respect for the individual. We worked effectively when it came to figuring out a plan and communicated well as a team. Our communication and teamwork skills are constantly improving. We have been working very well together.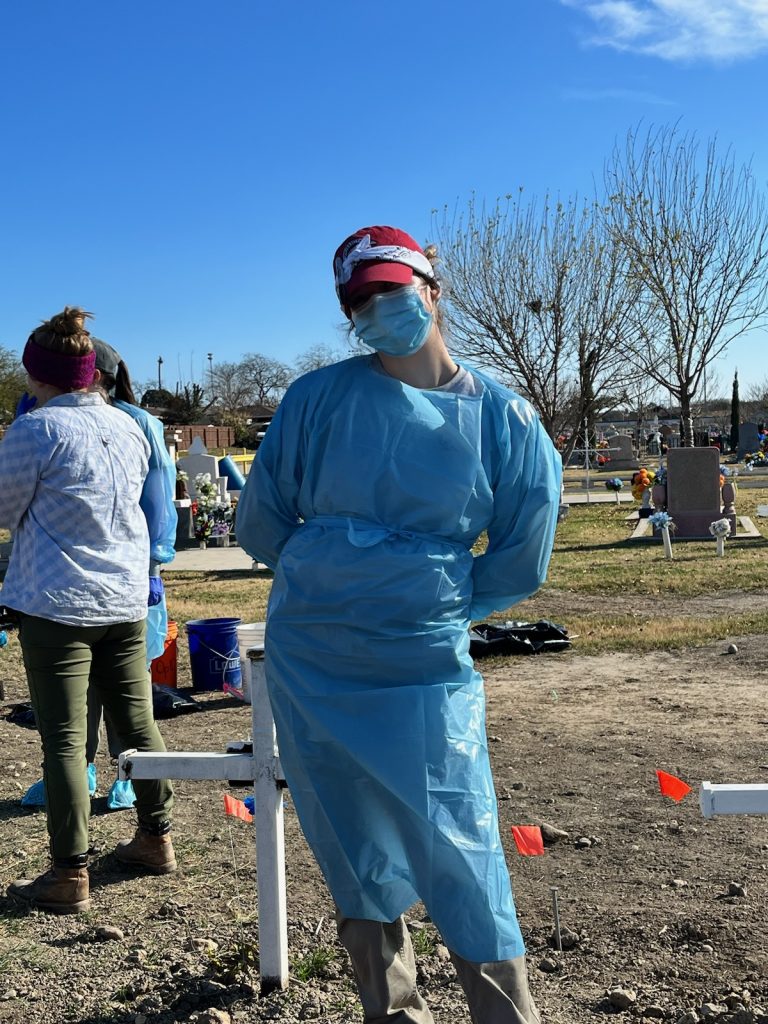 Izzy then went to the intake tent to assist the Texas State team with two individuals. The rest of our team used the mattock to create an exploratory trench. The trench allows us to find the exact location of the burial before doing a full excavation of the area. The consistency of the soil is very wet and clay-like, making any digging difficult. We had a system where each person only worked for 3-5 minutes. This kept us from overworking and it kept us efficient. The temperature was a little hotter than the previous days so we kept a close eye on each other making sure we all drank water and took breaks when needed. Deputy Don White was very diligent in checking everyone's heart rates to see who needed to rest. We made a lot of progress in the afternoon on the second burial. We weren't able to remove the individual today but plan to continue working on it tomorrow.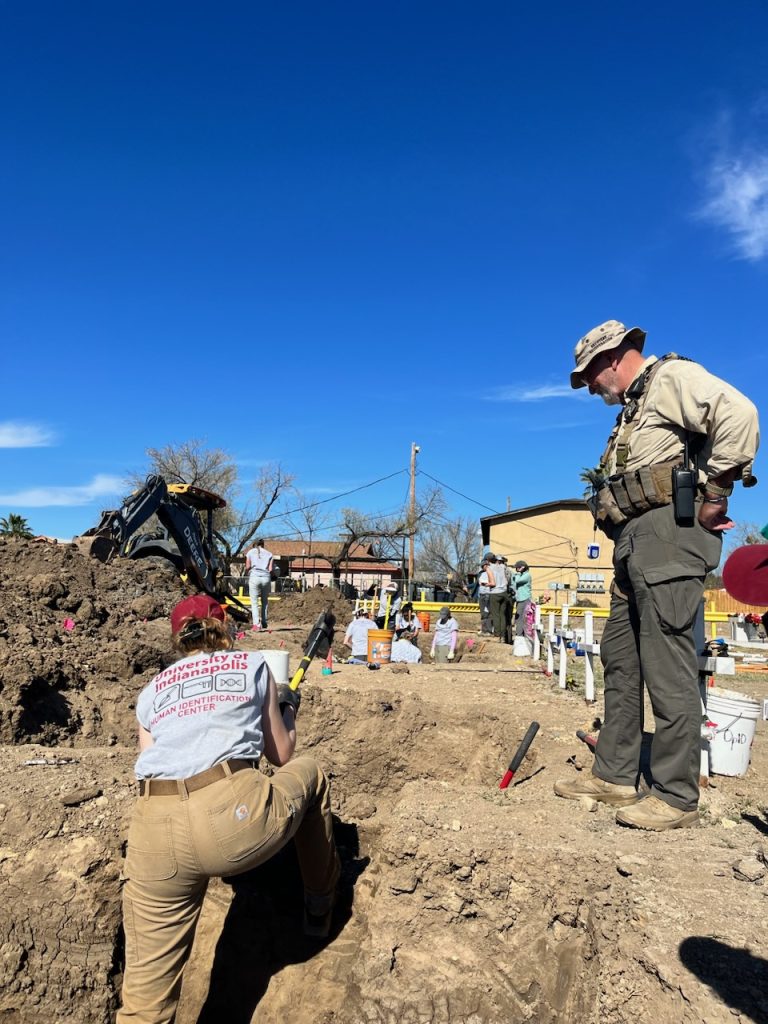 Earlier in the day we got some South Texas Human Rights Center swag from Eddie and wore our new t-shirts to HEB so we all matched. We all wanted something a little healthier so we got salads and sandwiches from HEB for dinner. But then we ate a bunch of ice cream and cake afterward so I'm not sure we succeeded. After dinner we had our nightly debrief where we discussed our plan for the next day and how we can work even better as a team for the last two days. Jordan updated the map with all the measurements we took and Olivia added the new photos to our log. Overall, I am proud of what we have accomplished as a team today and think we will be able to do a lot more before we head back home on Wednesday.