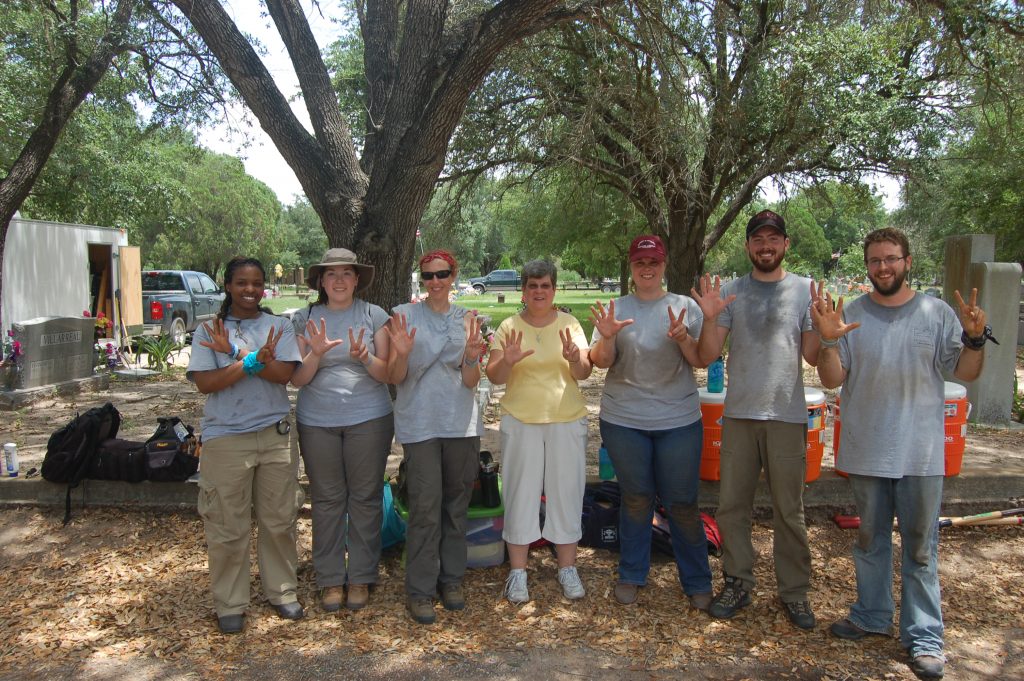 Day 7 was a good day. We started with an amazing breakfast: kolaches! We were all bummed because we would miss the stop in West, TX to pick up kolaches this year.  But Ryan's dad surprised us with a few dozen and we started off the day with savory sausage kolaches.  With full bellies we decided to head to work early. The sun gets dangerously hot around noon.  Since we spend so much time working with the Baylor groups each morning on technique and strategies, we don't get to our own quadrant until mid-morning when it's already getting pretty hot. We can't stay late due to the heat, so we decided to work early today. We had loose dirt over a portion of our quadrant that we knew didn't contain any remains. So we headed to the cemetery to shovel in the dark by flashlight. True UIndy dedication!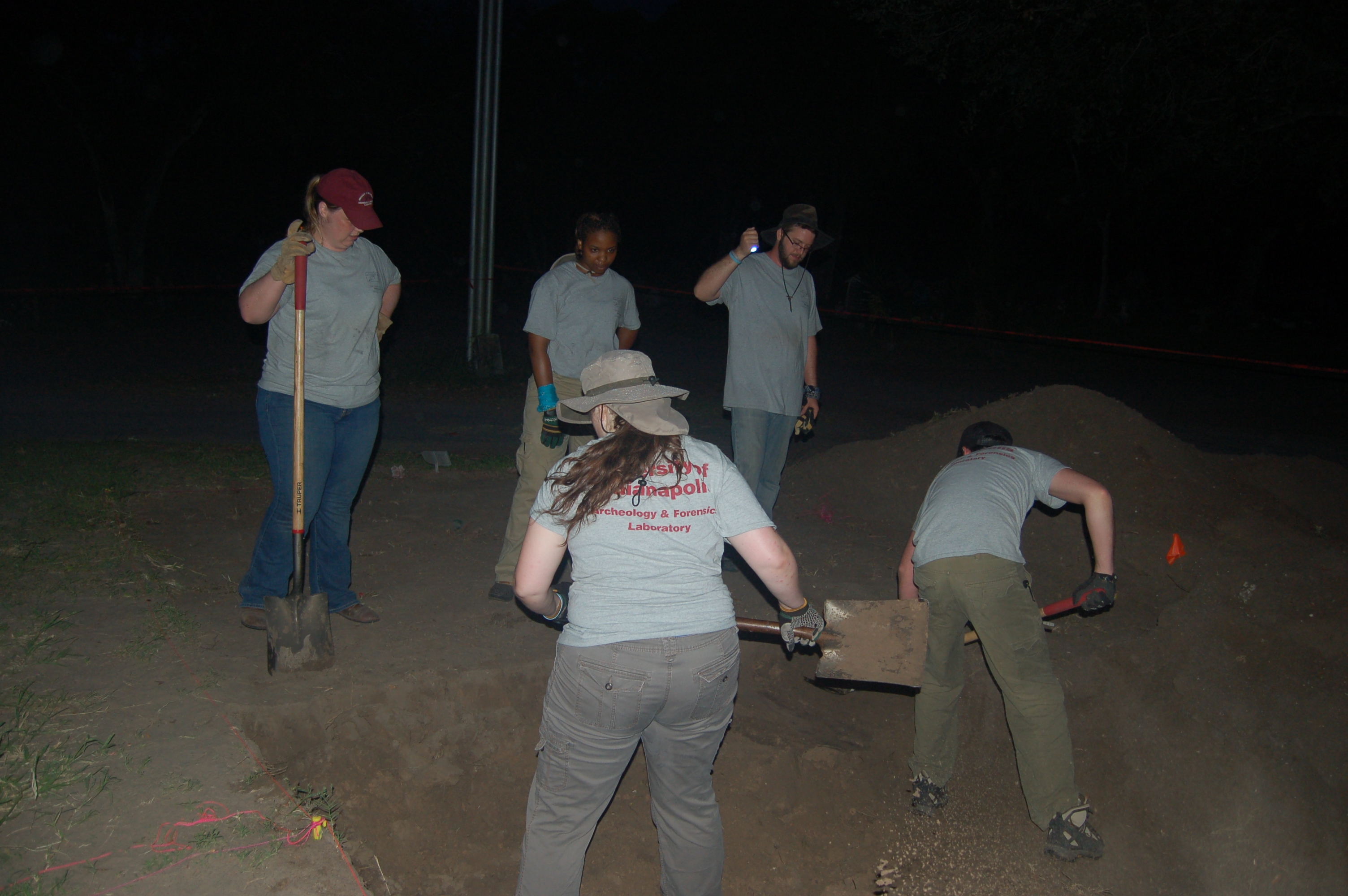 Over the past few days we've had the pleasure of having Sister Pam at the site. Sister Pam is a Catholic nun who is currently living in Ohio. She feels the calling to move to Falfurrias and work with the human rights groups here.  She traveled to Brooks County to observe our work in the cemetery and look for a place to live once she moves here. Sister Pam has been a pillar of support for our group as we maneuver through this intense situation, and I've relied on a few Sister Pam hugs to make me feel better.  You can see Sister Pam with the team in our day 7 photo.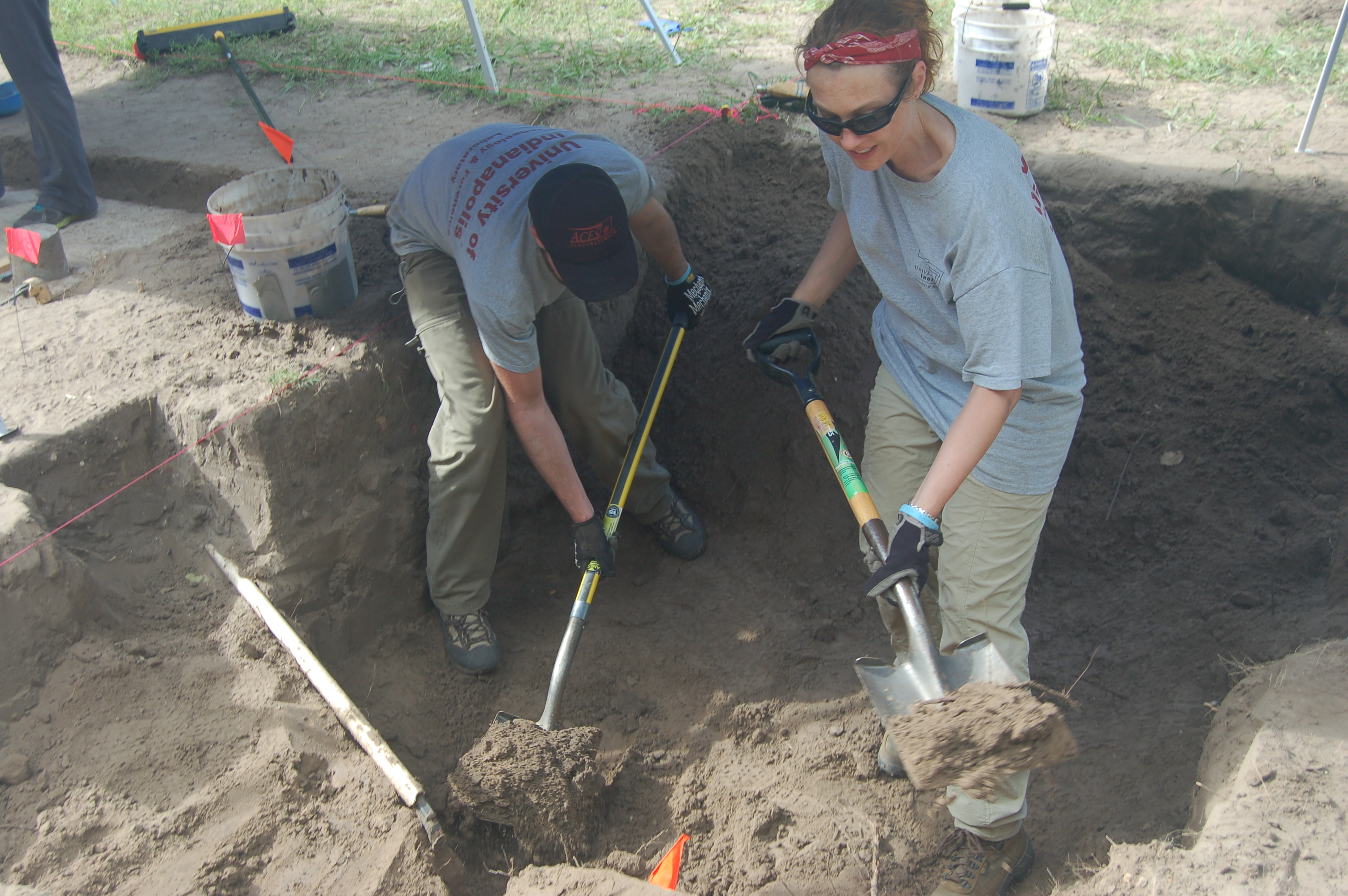 We had to move a lot of dirt today.  When we have a sense of urgency to get a task done we call it "Beast Mode" and we embraced the beast mode today! This occurs when we kick into high gear, we jump into certain roles and get them done with no questions.  Today the "Beast Mode" allowed us to get one half of our new quadrant completed.
The Sheriff and Chief Benny were kind enough to bring in equipment and move some of our back fill dirt today. We have managed to pretty much surround our grid with large dirt piles, and only small pathways leading in and out.  The Sheriff moved our large dirt mountains to an area of the cemetery out of our way. This is really going to help us as we move into the final days of the excavation.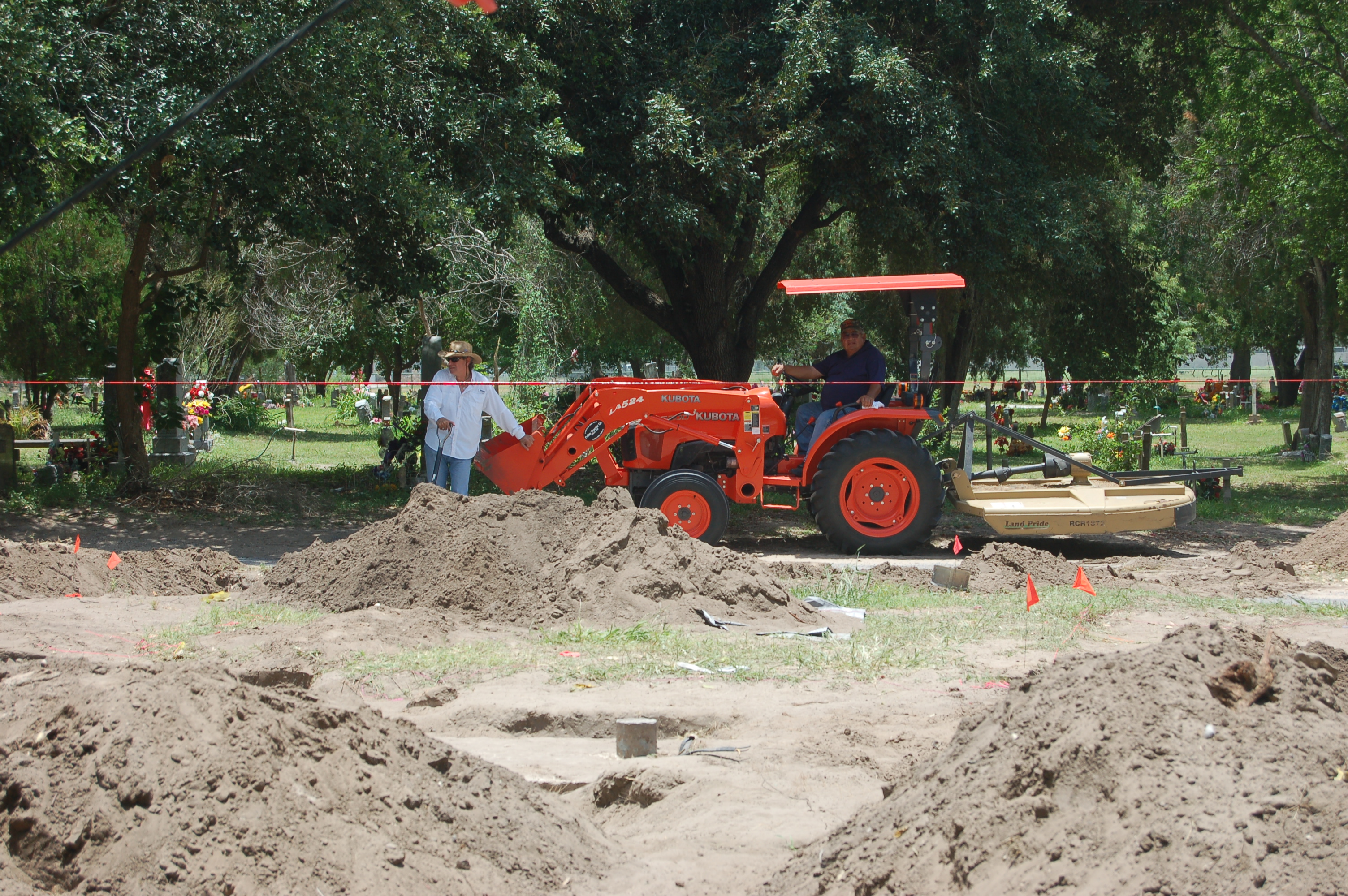 ~KEL