As the UIndy team prepares for another field season in South Texas, the June issue of Scientific American will include a story called "The Mystery of Case 0425".   The story features the collaborative efforts of many agencies in getting the first positive identification of a migrant buried at Sacred Heart Cemetery.  The article is written by our friend Ananda Rose, who visited the cemetery when we were conducting the exhumations there last summer. She highlights the journey of Maria Albertina Iraheta Guardado, a 37 year old Honduran woman who left the violence of her home town in the hopes of providing a future for her six children.  She crossed the border and 2012 and her family has been searching for answers ever since.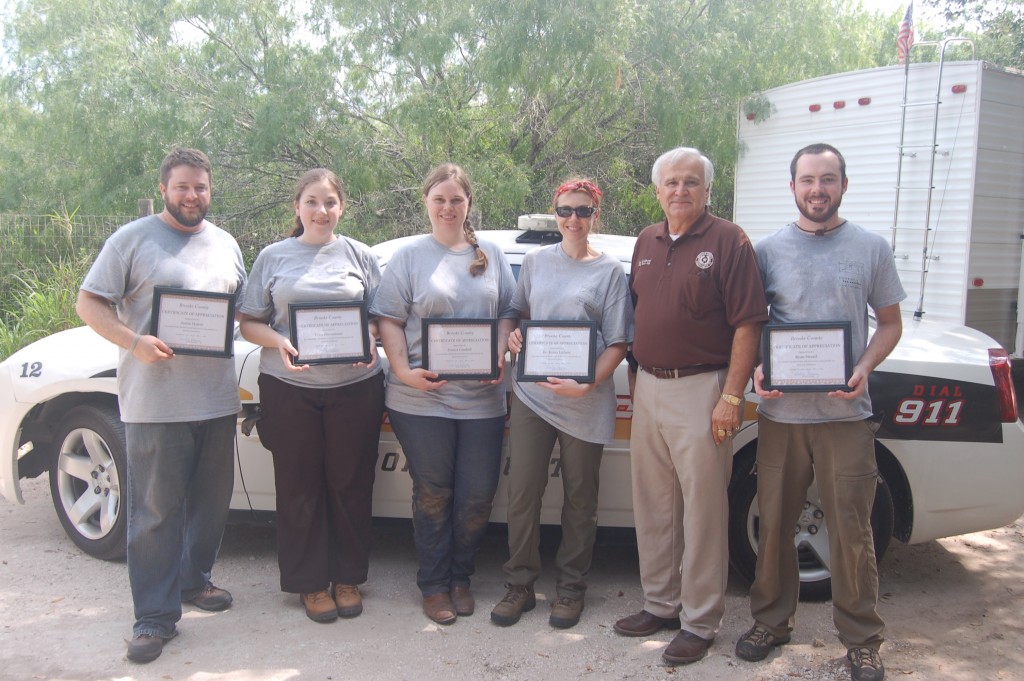 In 2013, The UIndy team exhumed a burial that would be called Case 0425.  We exhumed many burials over the past few years, but this one is significant in many ways.  On May 24 the UIndy team was in the processes of uncovering Case 0425 when we were asked to take a break by Brooks County Judge Ramirez.  He presented the five UIndy team members with a Certificate of Appreciation for "outstanding contribution and dedication to help identify our deceased migrants".  It was unexpected and truly appreciated.  It is an honor that we will never forget, and Case 0425 will forever be a part of that memory.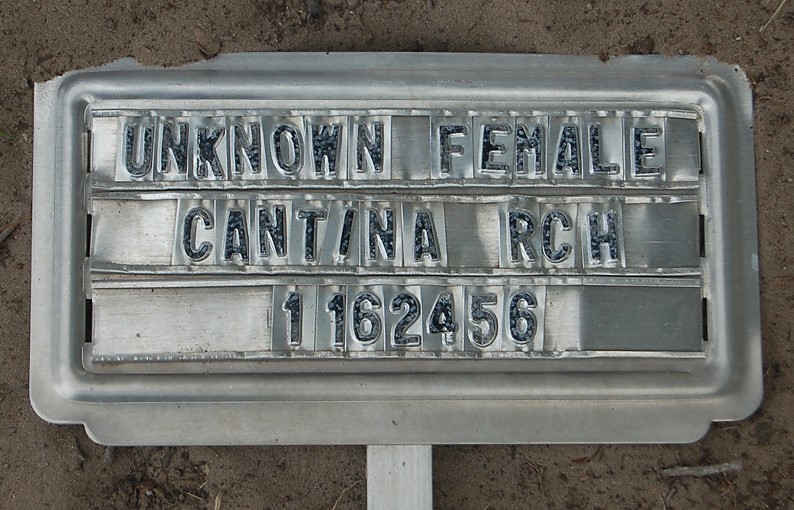 Case 0425 then became the first identification from the Sacred Heart Cemetery, made possible only by a huge collaborative effort.  Maria left Honduras to escape violence and high homicide rates, only to perish on her way to a better life.  She was buried without a name in the cemetery.  Five team members from the University of Indianapolis slowly and meticulously exhumed her remains, which were later transported to Texas State University for analysis.  While there, Dr. Kate Spradley and her student volunteers completed a thorough skeletal analysis, took samples for DNA comparisons and entered her information into the NamUs database with the hope of finding a possible match for the unidentified woman.  With assistance from the Colibrí Center for Human Rights and the Argentine Forensic Anthropology Team, Maria was identified and returned home to her parents and children.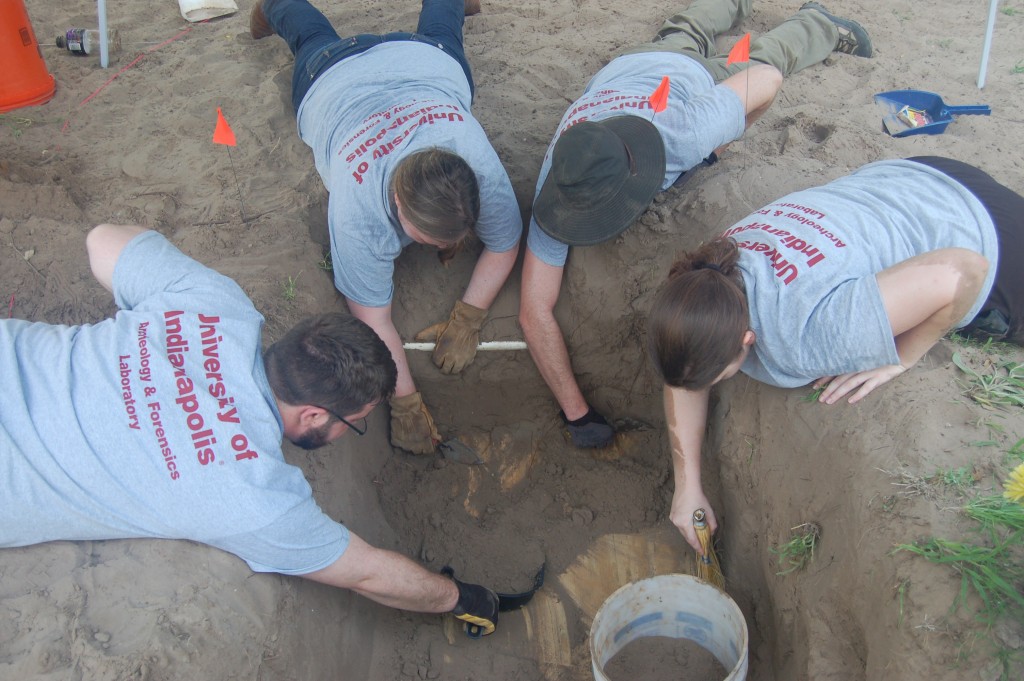 The UIndy team recently learned that a photo of the team exhuming Case 0425 was the inspiration for the not yet released logo for the Texas State University Operation Identification initiative.  They didn't know the case number associated with the photo, so choosing the uncovering of Maria (their first identification) was not purposeful on their part.  But we think that somehow it wasn't random.  The message embodied by the logo is one of collaboration between those striving to identify the migrants that perished in search of a better life, an effort witnessed in the identification of Case 0425 as Maria.  It seems no accident that Maria was the inspiration and will be remembered forever in the representation of the identification initiative.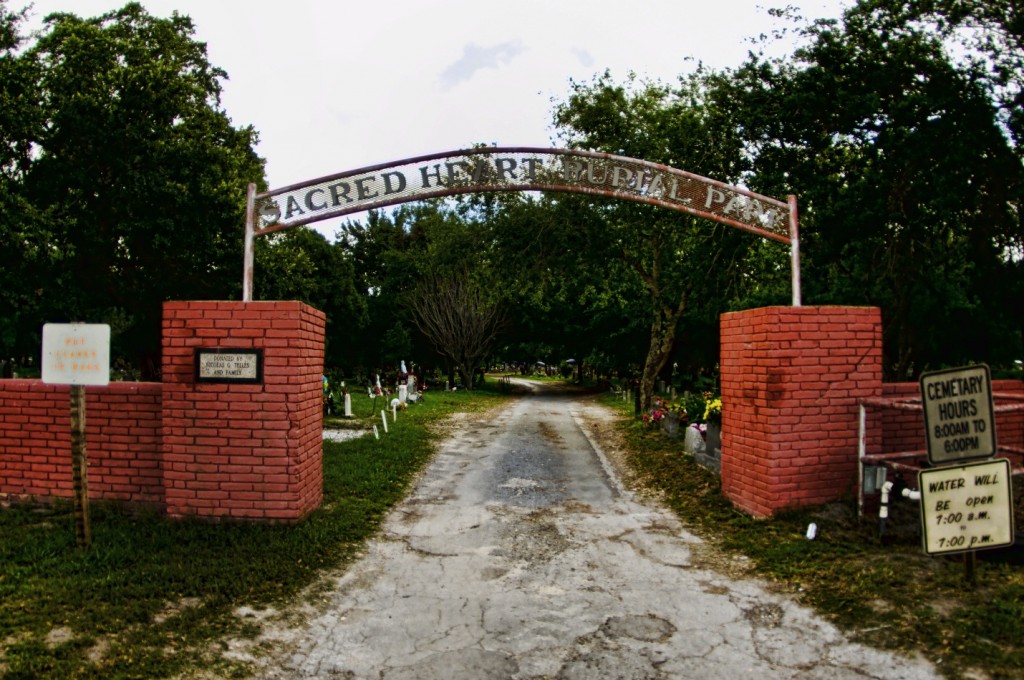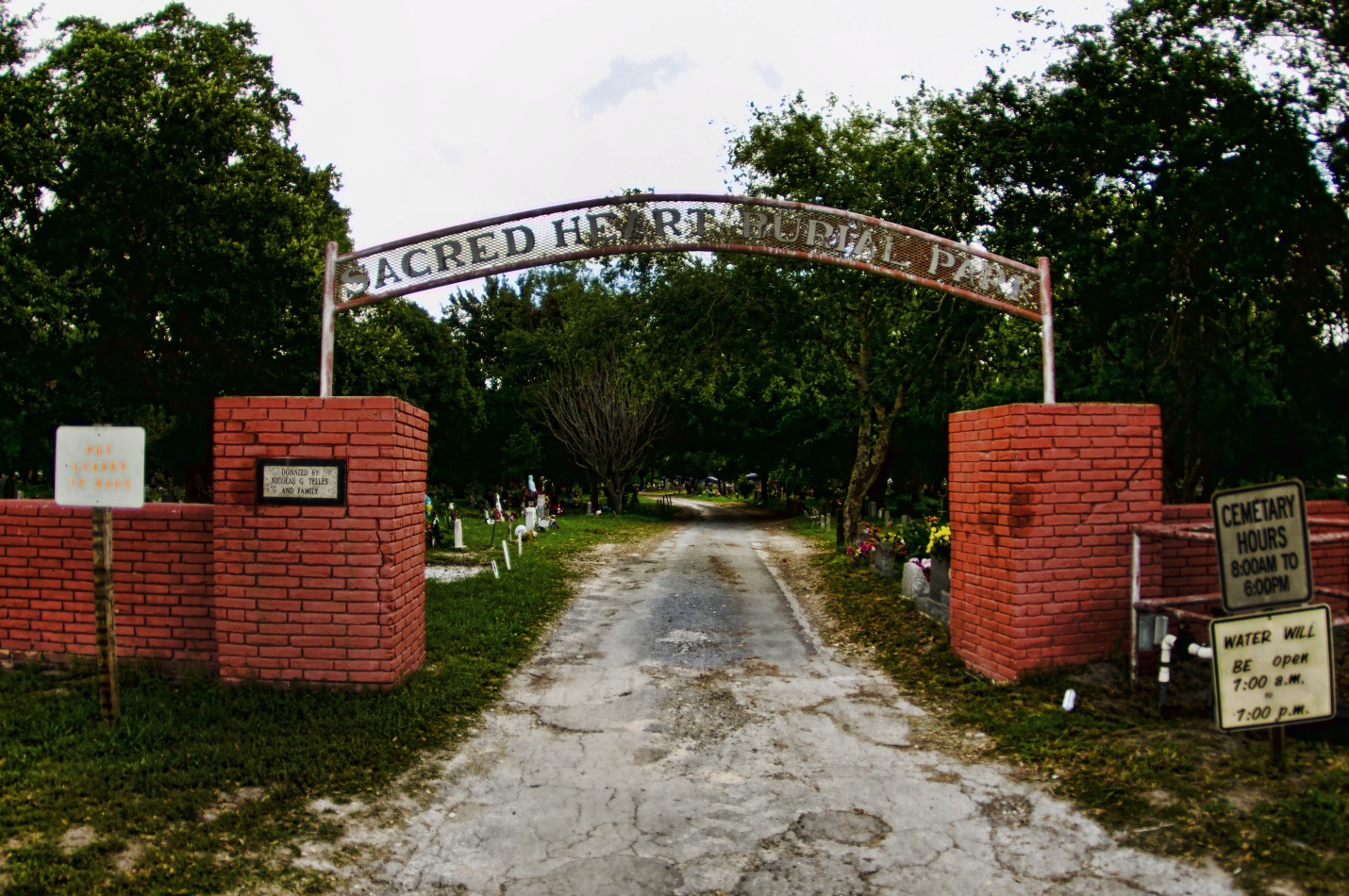 For all of these reasons Maria Albertina Iraheta Guardado holds a very special place in our hearts. Her identification gives us hope that she will be the first of hundreds of identifications from Brooks County.  Her memory remains not only in the hearts of her friends and family but also in those that worked diligently to give her name and send her home.
We will be returning to South Texas on June 8 and will be posting daily blogs while in the field. Please visit our blog daily for updates on our work, our progress and our struggles.  We are volunteers working with others to identify hundreds of individuals buried without a name.  Our ability to continue this work is based on your generous donations. Please read about our work here and please share the information to bring awareness to this humanitarian crisis.
~KEL