I receive many inquiries about the University of Indianapolis Human Biology MS Degree regarding educational, forensic case and human rights work experiences.   This graduate program combines elements of forensics and biological anthropology and provides the opportunity for professional experience such as assisting archeological fieldschools and contract excavations, presenting original research and case studies at professional meetings, and working alongside professors to assist them in their own research. This program also prepares students for doctoral work in anthropology, anatomy, biology or medical school and is a foundation for careers in the forensic and clinical sciences and public health.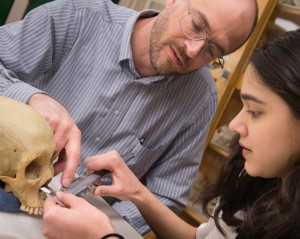 Students can specialize in:  Anatomy and Physiology, Skeletal Biology/Human Osteology, Human Variation and Adaptation, Forensic DNA, Forensic Anthropology, Forensic Archeology, Taphonomy and Trauma Analysis, Human Evolution or Historic Period Cemetery Osteoarcheology.  Three faculty members who specialize in these topics serve as the main advisers in the program: Dr. Krista Latham, Dr. Stephen Nawrocki and Dr. John Langdon.  The Master's in Human Biology is a full-time program that requires a minimum of 36 hours of coursework in three core areas: Anatomy and Physiology, Human Variation and Evolutionary Science.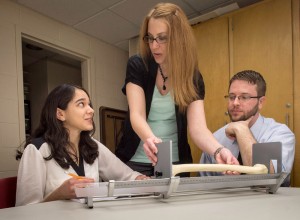 The faculty in the Human Biology program take a mentoring approach to education, with lots of individualized attention, informal instruction outside of the classroom, and ample opportunities for hands-on learning. This individualized approach to education is possible because of the small average cohort size that ranges from three to five students. Most students in a cohort rotate as a group through the same classes, which are generally small seminars with ample opportunity for discussion.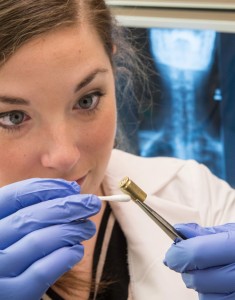 There are opportunities for both international and national research.  Students have collected data across the US, as well as in Rwanda, Belize, South Africa and Chile.  If your primary interest is in forensic anthropology, you will be expected to volunteer on forensic casework in the field and in the lab, starting your first semester.  If you're pursuing study in forensic anthropology or historical osteoarcheology, you will need to demonstrate proficiency in archeological field methods.  The Human Biology faculty includes two board certified forensic anthropologists: Dr Latham and Dr Nawrocki.  Board certification is the highest achievement in the field of forensic anthropology and is a distinction shared with about 80 active and practicing forensic anthropologists around the world.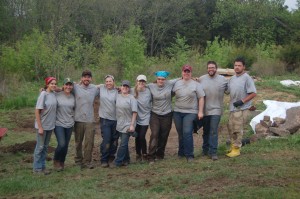 The Master's of Science in Human Biology Degree is highly competitive because of its unique approach emphasizing scientific method and an appreciation of human biological variation in a forensic context.  Application prerequisites include, but are not limited to,  completed courses in anatomy (with dissection) and chemistry, a minimum undergraduate GPA of 3.0 and GRE scores equivalent to a 150 on both verbal and quantitative sections of the GRE and a score of 4.0 or better on the writing section.
More information about the program including:  tuition information, admission requirements, laboratories and research, fieldwork and scholarly opportunities & assistantships and funding  can be found on our website:  http://www.uindy.edu/cas/MS-human-biology
Contact Dr. Nawrocki (snawrocki@uindy.edu) or Dr. Latham (lathamke@uindy.edu) with your questions or for more information.