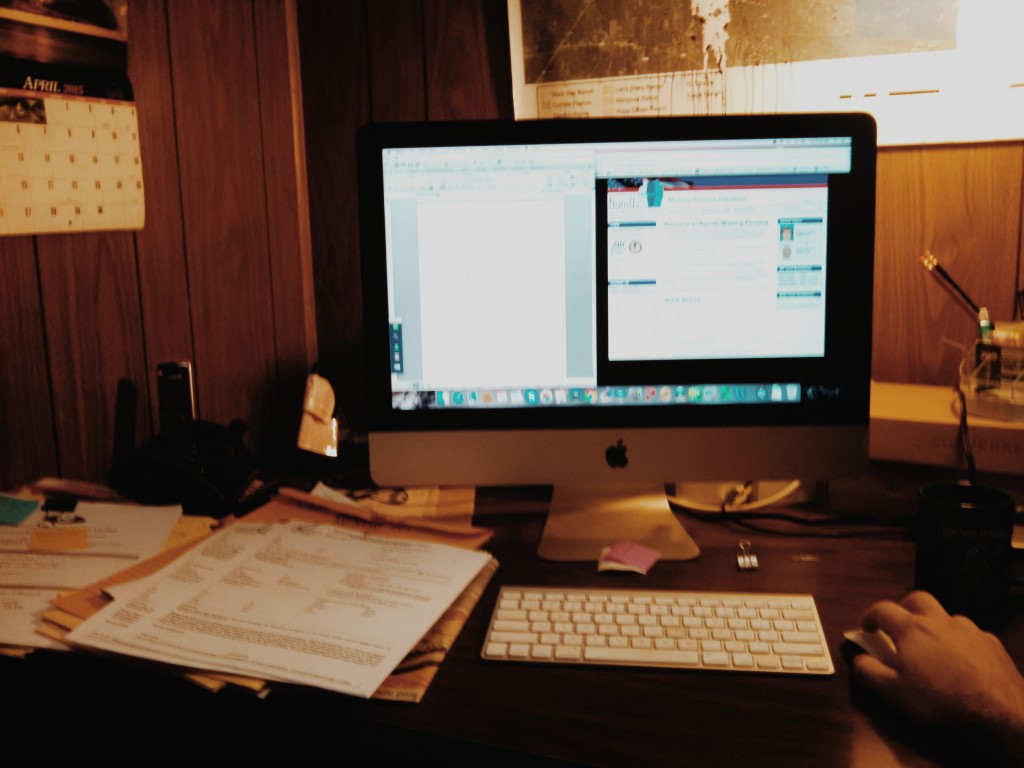 I have started my internship position as the Forensic Anthropology and Administrative Fellow at the South Texas Human Rights Center in Falfurrias, TX and I can easily say that I've hit the ground running. I hadn't even been in the state for a week before Eddie called and asked if I'd be interested in joining him at the Texas State Capital to observe a meeting. Fortunately, I only live a couple of minutes away from the Capital in Austin, TX, and so of course I jumped on the opportunity. For the sake of brevity, the meeting was mostly about the progress being made and the next steps that will be taken to keep the ball rolling.  It was an exciting experience to say the least.
Last week I began making the 4hr commute from Austin to Falfurrias to begin the internship. I take back roads instead of the traffic-jammed highway, and I've loved the drive every time. Mentally, it serves as a reminder that while the humanitarian crisis might feel far away, it's extremely close.
I have huge shoes to fill. The amount of work that Hailey was able to accomplish in such a short time is mind boggling. I'm extremely thankful for and inspired by the amount of data she's collected, collaborations she's created, standard procedures she's developed, and wheels of progress that she's set in motion. I'm determined to meet the bar she's set, and set the bar higher if that's even possible.
I'm in my second week now. I meant to write something last week, but my brain was exhausted after the first week here. I spent the week looking over spreadsheets of data and folders of missing persons reports in order to figure out the standard procedures Hailey set in place for me. I kept getting distracted by each individual missing persons report; each story was extremely intense and it was hard to put a report down without wanting to research every detail. I found myself following highways on maps, researching cell phone companies, and jotting down notes that I could research later when I had time to look through other databases. I know that right now that my goal is to help centralize information, and so I'm trying to stay focused, but it's so easy to get distracted by each individual's story.
A side project that I've become interested in involves the water station project put in place by Sister Pam. If you've been following our blog, you've probably read about the strenuous task of building and maintaining the water stations throughout Brooks County that are used as potential humanitarian aid. I asked Sister Pam if I could start analyzing her logbooks of how many jugs of water are being taken, when they are being taken, and from which areas to see if there are any patterns. I know that this entails a ton of assumptions (one being that a missing water jug is only assumed that it's being taken by someone in need, and there are tons of other assumptions), but in my spare time I'm working on creating 'heat maps' that can be used to visualize this data.  It'll take some time before we'll know if it means anything, but I'm enjoying working with some cool data.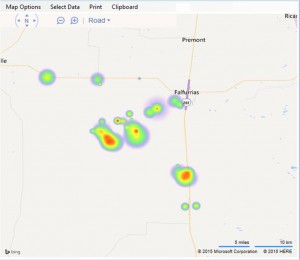 There's no telling what the rest of the week will look like. Every day involves new volunteers, impromptu meetings, and news to adapt to. We have a lot of events coming up in the next few months that I'll make sure to keep everyone updated on. If anyone has any specific questions on the internship or what we're up to at the South Texas Human Rights Center, feel free to email me at sthrc.ryan@gmail.com  and I'd be more than happy to chat!