This past year, my classmates at UIndy and I have spent countless hours in our osteology lab going over different methodologies including skeletal analysis. During my first field season in Brooks County in January, the majority of the time was spent conducting field work and seeing first hand why this mission was started. Fast forward a whole semester, here I am back in Texas and everything is different. The first half of this trip was spent at Texas State University's ORPL conducting skeletal analysis. During those three days, our team conducted a total of 9 skeletal analyses as well as taking an interesting tour of their decomposition research facility, FARF. I enjoyed the skeletal analysis half of this trip for many reasons. This was the first time that our group was able to apply what we had learned in the classroom in an actual case setting.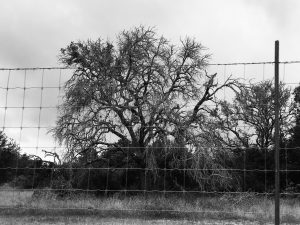 After spending 3 days at ORPL, our group and a group from Texas State, traveled to Rio Grande City to start excavations of more unidentified individuals at the local cemetery. Although we are still on the same mission, conducting the same type of excavations of individuals who were never identified; there are several differences between the trip in January and this trip. Temperature was a big one- when we came in January, we also brought the cold Indiana weather with us. This time, we have been faced with both rain and sunny skies with temperatures in the 90s-100s.
The UIndy team was stationed at area 2 and we knew ahead of time that there were reportedly five individuals buried in our area. In Falfurrias, everything was haphazard when it came to finding unknown burials. In Rio Grande City, Texas State was given information from one of the funeral homes as to how many individuals to expect in each area. In area 2, we recovered the five individuals and then made sure there were no other burials in that area before calling it quits. The soil consistency in Falfurrias was sandy and much easier to dig; however, that also meant that we had issues with walls caving in as we dug down deeper. In Rio Grande City, the walls were hard, packed clay with large rocks. If it was not for Silvestre and his excavator, I am not sure how we would have excavated down to the level that we needed and survived the heat.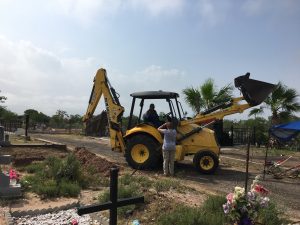 This trip was quit the experience and it feels bittersweet to have it end. Although I am incredibly happy to be able to go home and sleep in my own bed, I am going to miss the comradery and awesome team work that was displayed during this trip. Until next time…