This work takes a toll: it is not only physically and mentally exhausting but equipment does not last long in this environment. All these individuals and groups consist of volunteers who dedicate their own time and resources to searching for those in distress, locating and recovering the dead and/or providing life saving essentials like water. Brooks County faced near record breaking numbers of deaths and rescues this past year, with 119 bodies recovered from remote ranchlands in 2021. That number represents the number of recorded deaths, meaning those bodies were located and recovered. There are likely many more. That's why search efforts are so important. Each rescue and jug of water lowers the death count. It's important yet difficult work that these groups do year round. You've read a little about them in our blog and we'd like to provide you with some more information on these organizations and information on how to support their efforts.
Remote Wildlands Search and Recovery
"Remote Wildlands Search and Recovery searches remote areas of ranches primarily in Brooks County Texas. The harsh weather, soft sand, featureless terrain, and thick brush make the traverse difficult at best. This is where we operate" The group consists of experts in search and rescue, tracking and medical aide. You can support their team by donating here.

They taught us so much about searching the brush. These are skills that we not only used here in Texas but will take back with us to use when we do searches in the Midwest. The knowledge on this team is so vast and we appreciate everything they shared with us. We also enjoyed getting to know everyone and hear their personal stories of what motivates them to do this tough work. It was clear that everyone was very passionate about performing rescues and saving lives.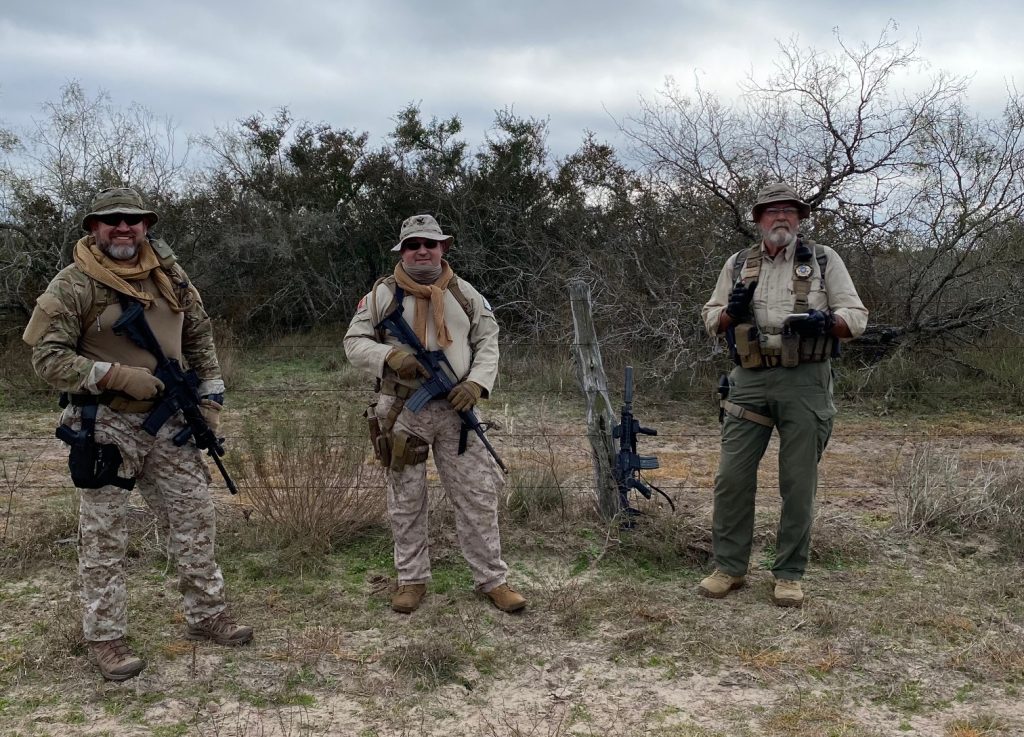 South Texas Human Rights Center
"The South Texas Human Rights Center is a community based organization in Falfurrias, TX dedicated to the promotion, protection, defense and exercise of human rights and dignity in South Texas. Our mission is to end death and suffering on the Texas/Mexico border through community initiatives." You can support their team by donating here.
The impact of the South Texas Human Rights Center is far reaching. Not only are they passionate about saving lives by providing water to migrants in need and searching for and identifying those who have perished in the Texas Borderlands but they also participate in large scale awareness campaigns and policy change. Eddie's passion for human rights is infectious and the team learned a lot from him. Most importantly they learned that education, awareness and action can be just as profound as the physical work in Brooks County to work towards change.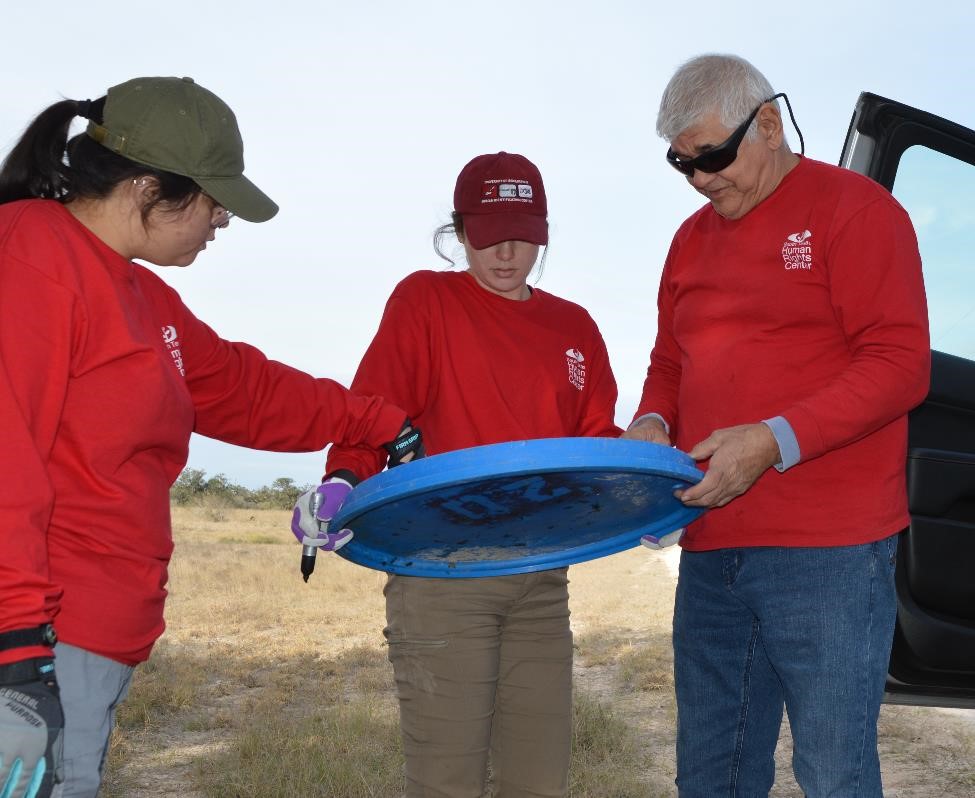 South Texas Mounted Search and Rescue
"South Texas SAR is a 501c3 non-profit that consist of Veterans and Supporters with certified mounted search and rescue horses and detection canines. Though we are based in South Texas our mission is to look for people lost or missing nationally and internationally (K9) with law enforcement, forensics and Search and Rescue organizations." You can support their team by donating here.

Melissa taught us a lot about how to properly train search dogs. Her experience with canine handling began with her time in the military and her knowledge and ability is clear from the moment you meet her. She never laughed at our questions or got tired of answering them. Not only is she skilled but she is passionate about her work here in the Texas borderlands and in missing persons cases across the US. We enjoyed getting to know her and see her dogs in action.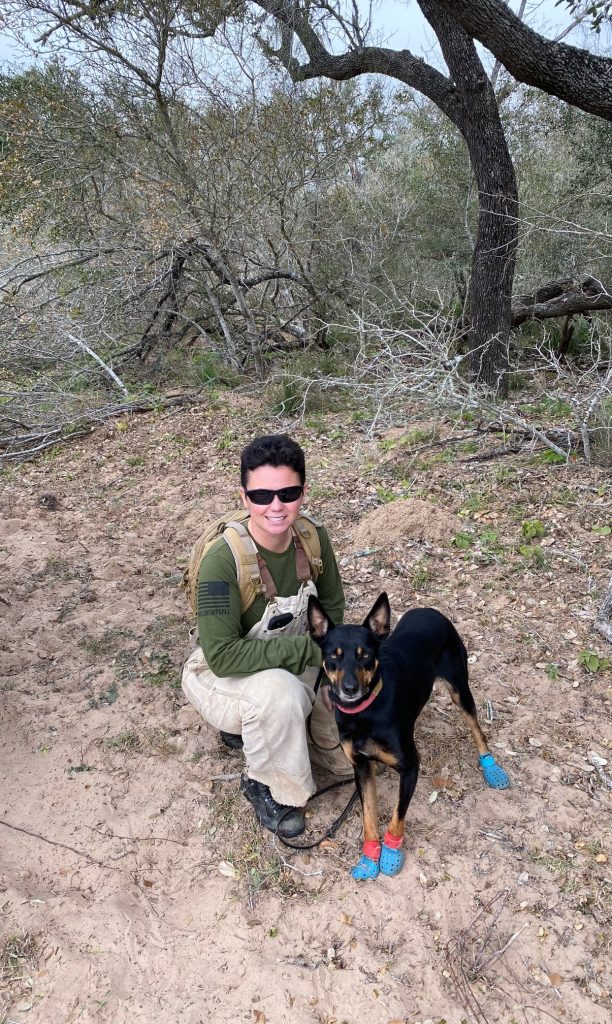 Beyond Borders
The University of Indianapolis Beyond Borders team is a humanitarian forensic science team that volunteers their skills to counties in need due to lack of resources or mass disaster situations. The team is directed by board certified forensic anthropologist, Dr. Krista Latham who has 20 years of forensic experience in the US and internationally. Team members consist of University of Indianapolis students who have been formally trained in forensic techniques in laboratory and field settings. You can support this team by donating here.
Thank you so much for following our recent journey. This will be the last post until we start to get ready for our May mission to the Texas Borderlands.