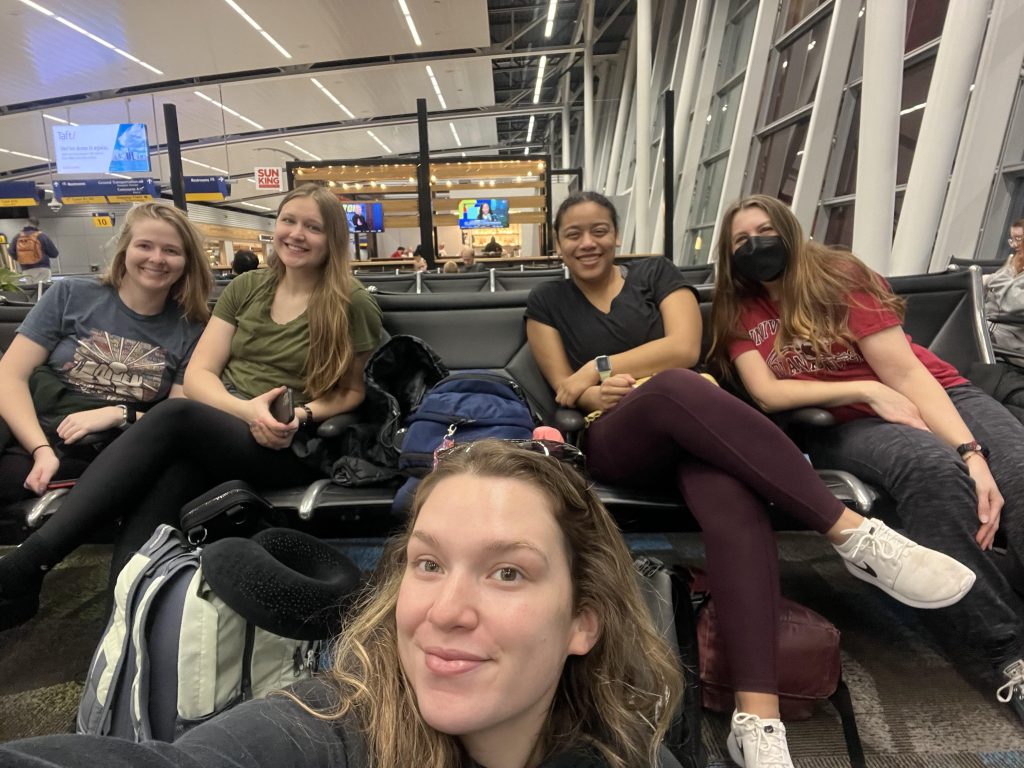 We made it! Our air travel shockingly went off without a hitch. Planes left and arrived on time. We made our connecting flight with ease. Some of us even managed to get some sleep on the planes. It was a little bit of a rush trying to make it to our very first meeting at the cemetery but we still managed to find the time to grab lunch at Whataburger. I had never been to one before so I was ready to see what all the hype was about. I'd say it met all my expectations. Overall our travel seemed to go so fast. It's almost like I only blinked and we went from the airport in Indy to landing in San Antonio.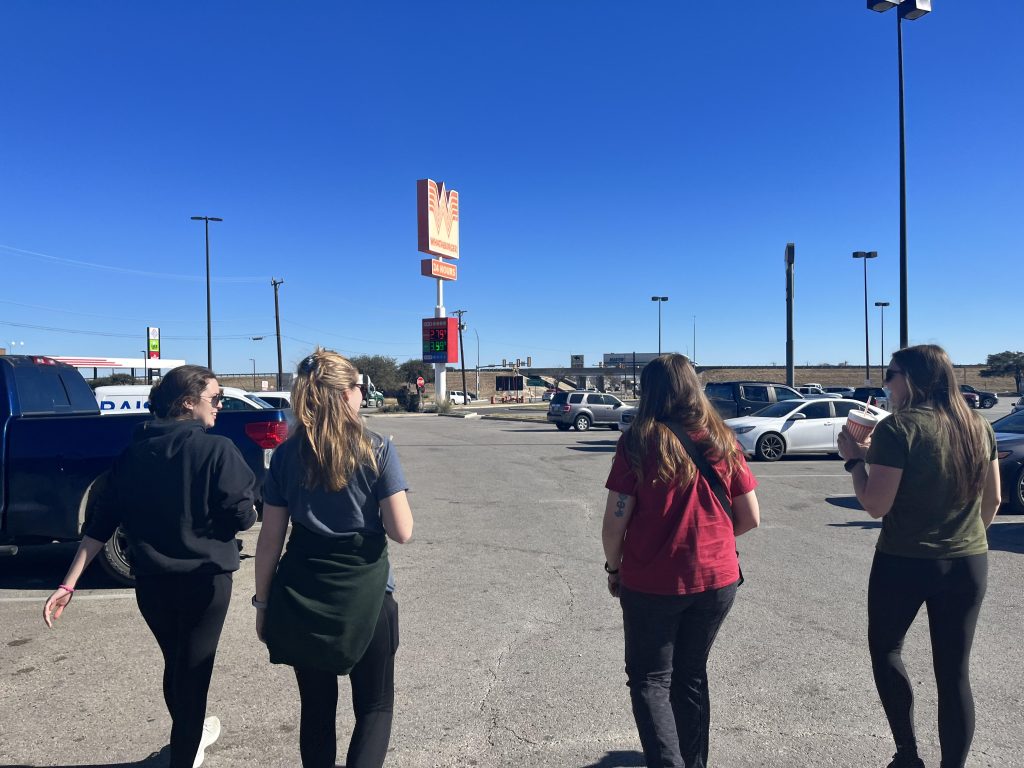 After stopping at Whataburger near San Antonio we drove straight to the cemetery in Eagle Pass where we will be working for the next week. I got to meet Deputy Don White for the first time. I have heard so many amazing things from the rest of the team and I'm excited to get to speak to him more as the week goes on. I also got to meet Dr. Spradley as she showed us the cemetery and talked about the situation we will face this week. Being the rookie on the team is a little bit overwhelming. I prepared myself beforehand to focus on listening and learning because I am very aware of how little I know. I'm eager to learn more from my fellow team members. I have already learned so much and we haven't even begun the excavation yet!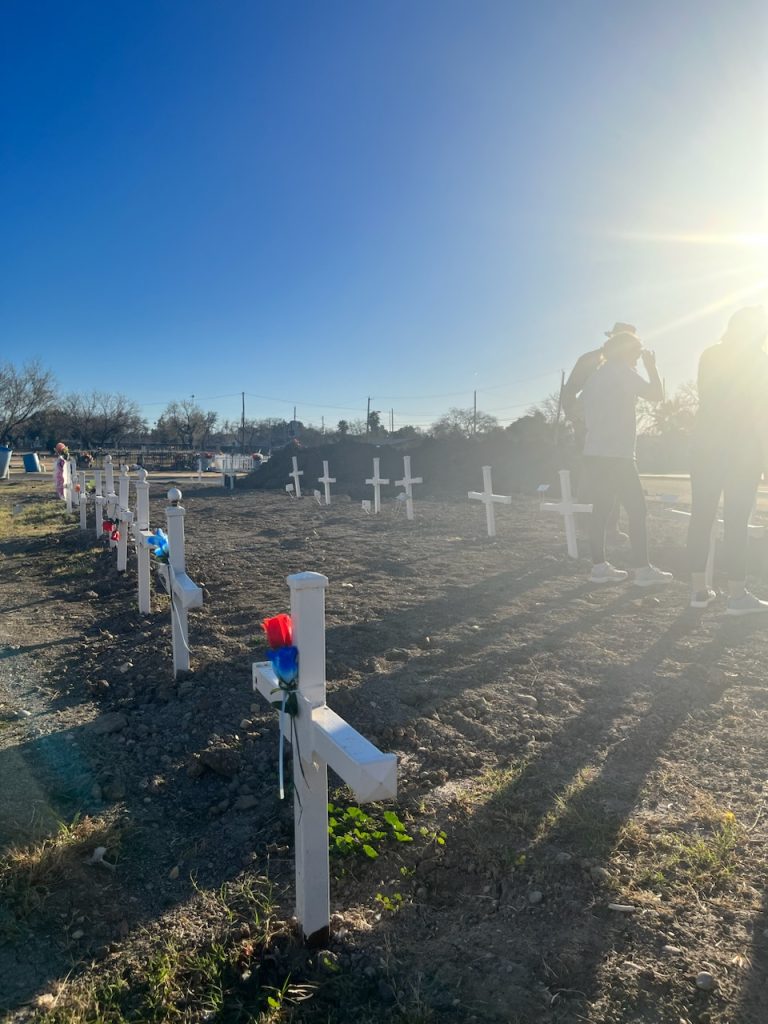 Getting to see the cemetery was informative but also incredibly sobering. This is another first for me, I've never experienced death at this scale before outside of the news or lectures in a classroom. It's hard to describe how it felt to stand in the middle of it all but the task ahead of us does feel slightly more daunting than it did before. Even though it's, mentally difficult, I think it is essential to embrace strong emotions rather than push them aside. It is a powerful reminder of the human cost of the border crisis. If we forget that, a vital perspective is lost.
At the end of the day, we had the opportunity to discuss and plan for tomorrow, the first day of excavation. As we were talking, I couldn't help but reflect upon how grateful I am for the team I have surrounding me. Despite some general uncertainty, they haven't failed to find opportunities to laugh (whether it be about the long neck ducks aka "gooses" outside our hotel or just some lighthearted teasing). I'm still nervous but I feel ready to get started. I know it's still early but my resolve is solid because I feel confident in our ability to do some good while we are here.