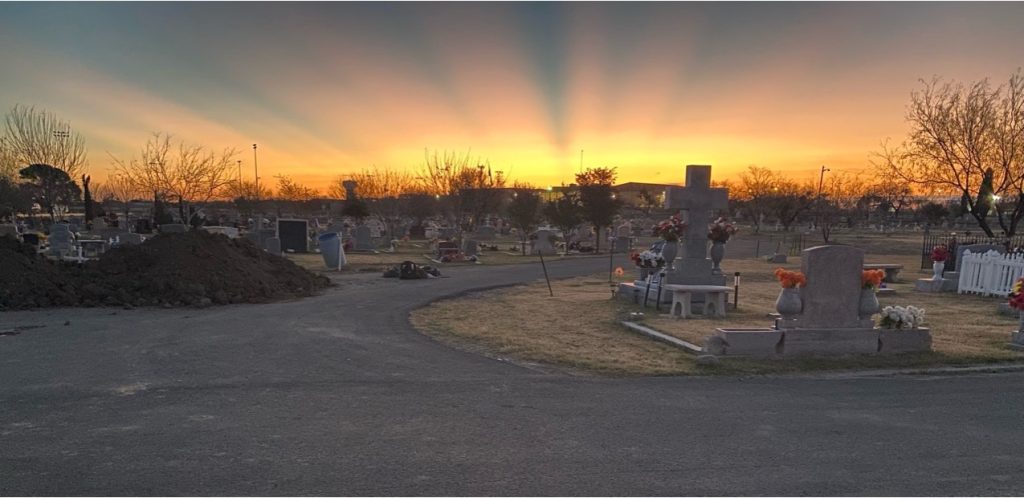 Our trip to Eagle Pass has come to an end. Though I traveled to Texas last May and was able to experience one facet of the crisis occurring along the border, what I experienced on this trip was wholly different. To see the way migrants are being treated, thrown into a haphazardly dug hole, often with trash, is beyond horrific. The treatment of these individuals was something I naively was unsuspecting of. Going in, I thought I would most likely see awful things, but humans do not deserve to be treated this way, regardless of the situation. However, I did not expect to see what I did.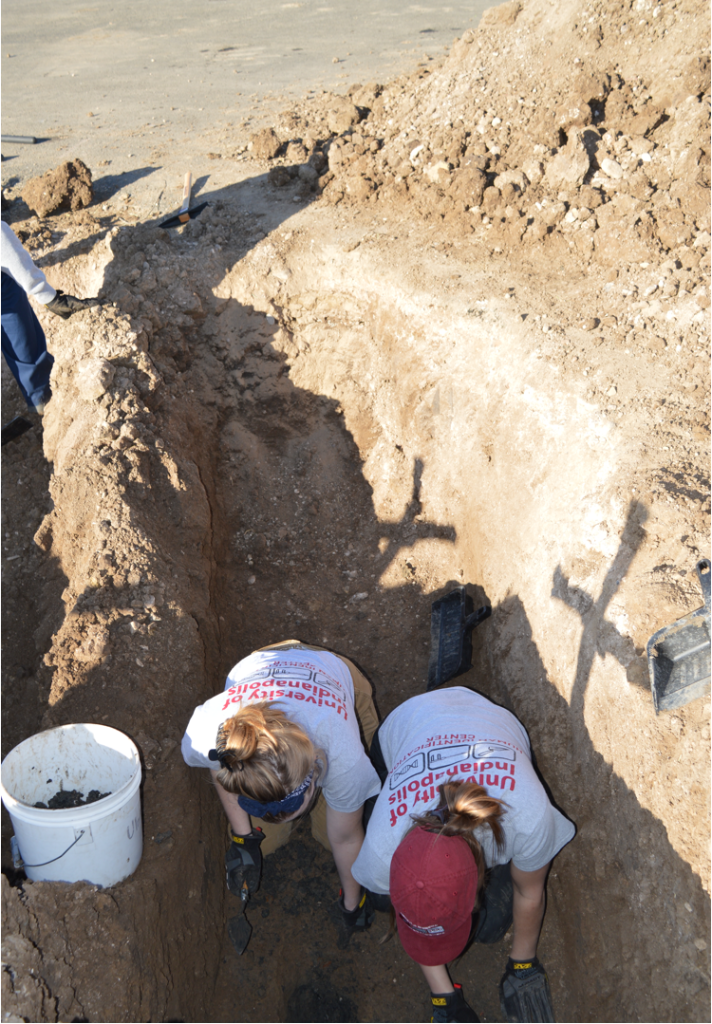 Many of the atrocities occurring at the border are not something people are able to fathom while so far removed from the situation. Experiencing it firsthand does not allow me to fully comprehend how these acts are able to occur and what the motivations are for those closely involved. However, I hope to take what I have experienced and share it with others so that I can bring awareness of what is happening to these individuals to those who may not know.
The situation at this cemetery, among many others, is terrible, to say the least. However, seeing so many different groups of people coming together to attempt to mend the situation and get the word out about what is occurring at this location was heartening. There were reporters there, from Texas as well as Mexico, to provide accounts of these circumstances. To see another group like Texas State University work as passionately in this situation as we did was great. It was also nice to see our team come together and work so hard and efficiently for something we all care about so strongly. We functioned very well together, and I feel we were able to complete a significant amount of work during our time in Eagle Pass.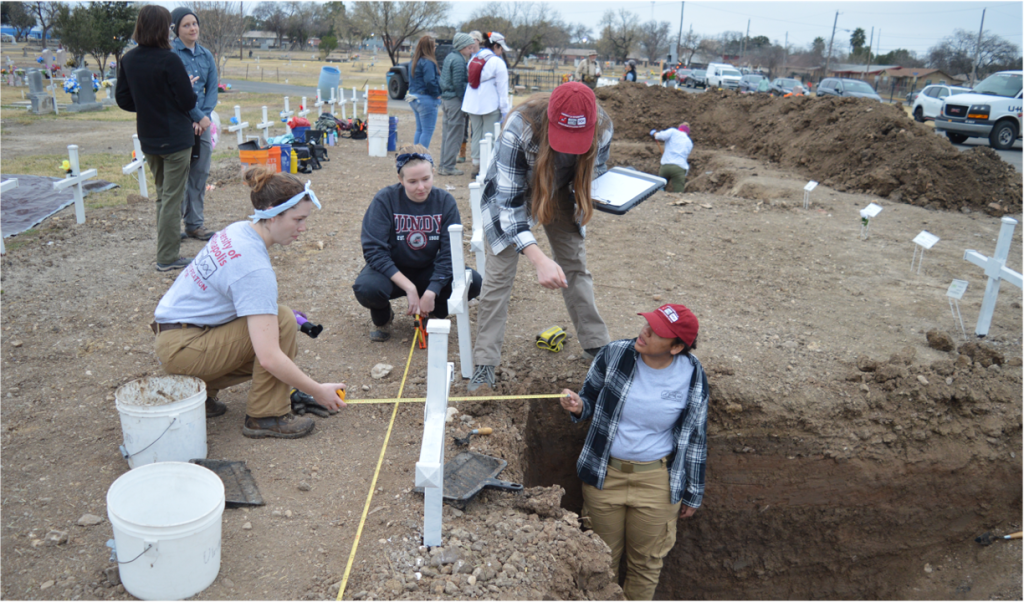 Traveling back home causes a lot of complex feelings to rise to the surface. It is difficult to see what occurs to these individuals and to hear what they went through and then return to my everyday life. I am incredibly privileged to be in the position I am, which can be challenging to contend with when I see what many migrants face. I strive to continue to utilize this knowledge to spread awareness and communicate with others about this crisis. Though this trip was difficult physically and emotionally, I am extremely grateful I was able to experience it and learn the many lessons I did. These lessons not only contribute to my education and application of forensic practices, but more importantly, they contribute to my growth as a person, and I am thankful for that.
– Jordan