If there is one word that I would use to sum up our final day of digging it would be "bittersweet".  The last two days here in Falfurrias have been arduous.  All of us have given every ounce of energy we have into ensuring the completion of excavations at the site.  I am overjoyed to say that every quadrant of the grid has been completely cleared.  Nothing has been left behind or untouched, but our success did not come without a price.  Yesterday, Ryan worked himself to the point of exhaustion which left him incapacitated for today's effort (in fact, I am certain that he would have tried to help today if we had not denied him access to the worksite).  Today, Dr. Latham nearly collapsed due to heat and exhaustion.  Even while slightly delirious and overheating, all she could say was "We have to finish. We're so close."
We finished, but we certainly did not do it alone.  For the first nine days we were separated into six different groups.  That didn't happen today.  Today there was one team- one family.  Every single person echoed the same sentiment, "We have to finish.  We are so close".  I already knew the work ethic that our team brings to the table, but I was amazed at the passion and drive of the Baylor students.  They were thoughtful, compassionate, and genuinely cared about the well-being of every single individual at that site.  I cannot stress enough how wonderful they have all been.  We could not have done it without them.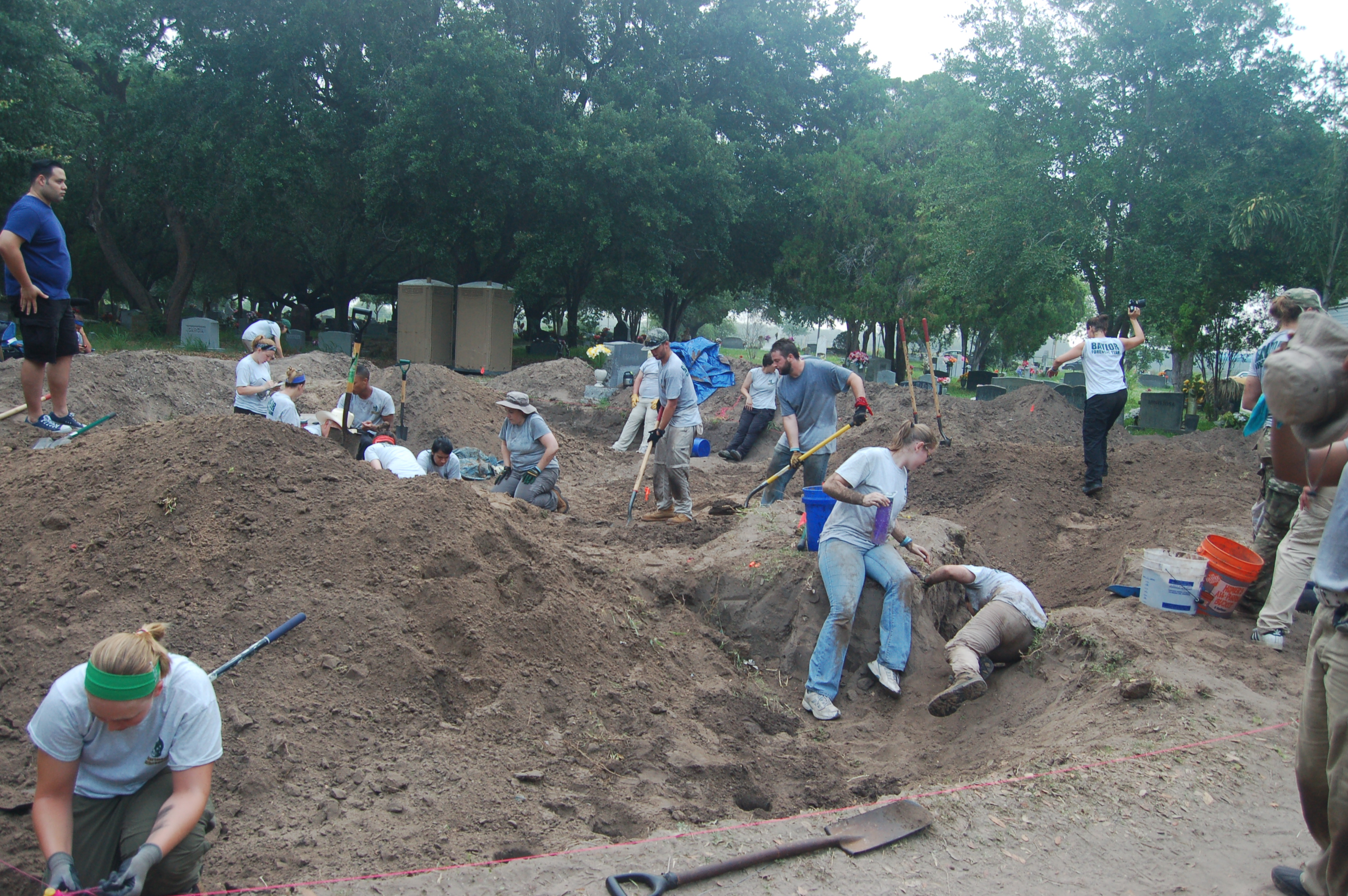 While we are finished with our field season, the work is only truly just beginning.  The excavations of these unidentified individuals are only the start of a very long process.  The remains must still be cleaned, analyzed, and sampled for isotopes and DNA.  Again, we do not stand alone.  UIndy, Texas State and Baylor will participate in the cleaning and processing.  The schools will also then compile a biological profile for each individual, establishing general characteristics like age, sex, and ancestry.  Samples will be collected and analyzed by California State University (CSU Chico) and the University of North Texas.  With a lot of work, and even more luck we can help these people return to their families.
Even then, this endeavor is far from finished.  While the field season may be over, the problem still remains.  As long as individuals continue to perish in the unforgiving Texas sun and are left without a name, we will persevere.  Until every individual is returned to their family and every loved one has a place to grieve, our job is not finished.  I am astounded by everything we have accomplished in such a short period of time but there is still so much work to do, and for that this ending is bittersweet.