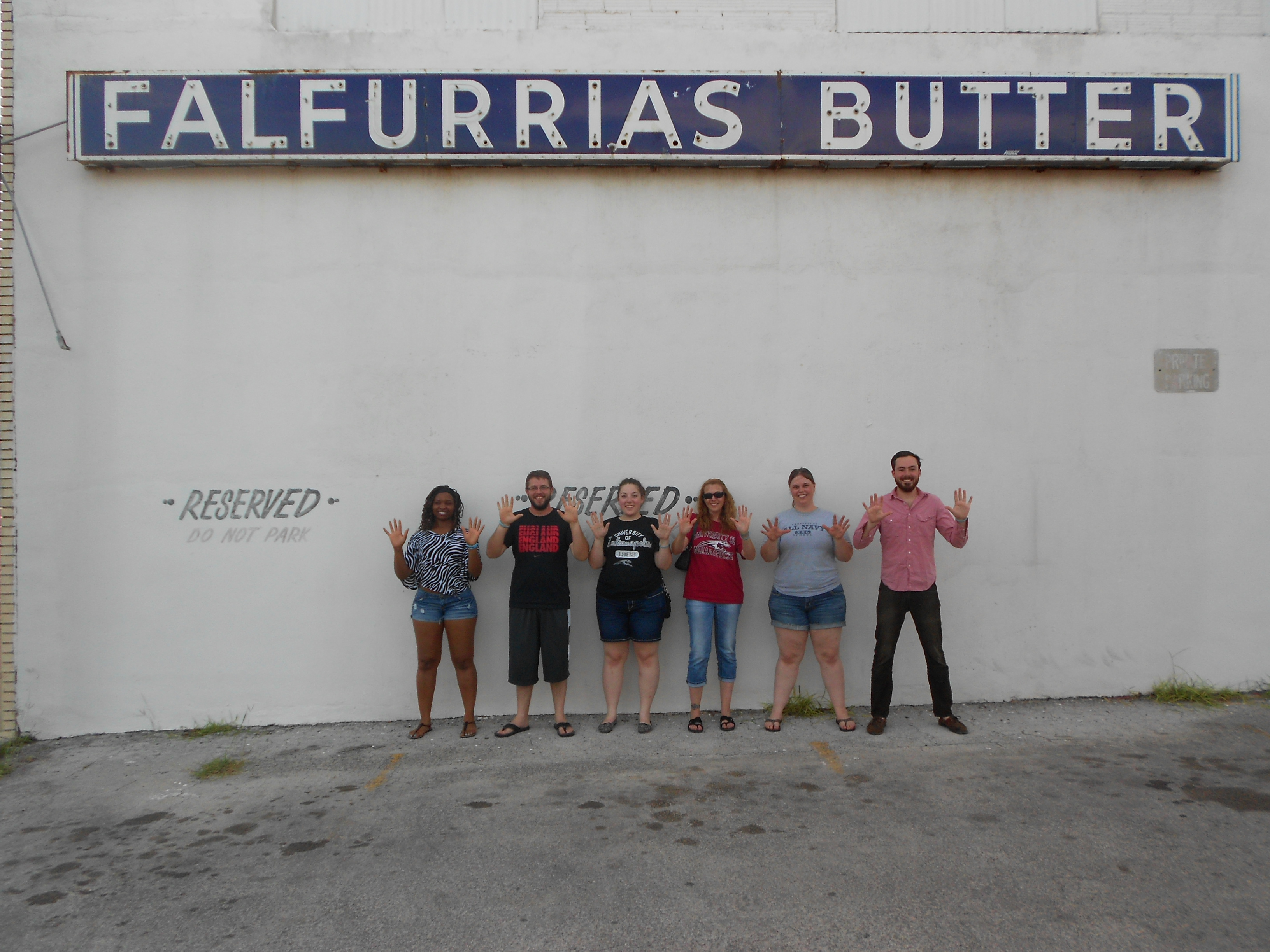 I wrote the day 10 post several times in my head today. The first version materialized on the way to the cemetery this morning. I thought I would have to say we didn't finish. That the sun was too hot this year, that we were down too many people, that the dirt was too compact and the graves too deep.
By 8am what I saw erased that original thought from my mind. There were no longer Baylor teams and a Uindy team divided into groups and into quadrants. There was one team working seamlessly for a common goal: to finish the last quadrant in this portion of the cemetery. It became apparent that not finishing was no longer an option as everyone was working together.  "Someone take notes on this." "Where's a camera? I don't care what group, just photo-document this." Each person used their skills and their energy to the fullest. One of the Baylor team members made this awesome sketch to sum up the exhumation efforts today. You see the UIndy members mixed in with the Baylor members all working towards a common goal.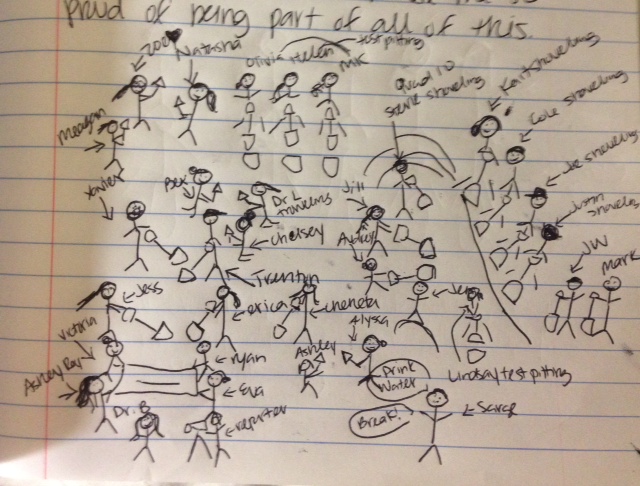 Then I started thinking about how I would phrase the post in terms of the pride of seeing this small grassy patch that contained an unknown number of unidentified individuals being systematically excavated and completed. I was swelling with pride when I sat down to rest in the shade for a moment. Next thing I know Justin was running over and pouring water over my head. Justin and Stevie (Baylor) carried me to the trailer that Lionel (Sheriff's Department) set up for us every morning. My body had apparently just stopped working. It was painful and scary. But most of all it completely broke my heart that I couldn't hang on for the last part of the excavation. I couldn't see what I started through to the end. They moved me to the air conditioned van and I remember opening my eyes and seeing them take the tents down and thinking we were too close to stop. Then the UIndy crew runs up to the van and says "We did it!" I just started crying. I was so happy that we were able to recover everyone that was buried without a name in that area of the cemetery. I was also heartbroken that my body couldn't hang on another 30 minutes to see it through.
I spent all afternoon resting and am feeling much better now. Since the end of day 10 we were down two team members we decided to take our final photo when we went out for dinner under the Falfurrias Butter sign on the main street. Even though this was the last day in the field there is more to come and we will continue to write about our journey. Next we head to Texas State to visit their laboratory facility. We will be healing and processing our thoughts and continuing to share our thoughts and efforts with you. More soon…
~KEL