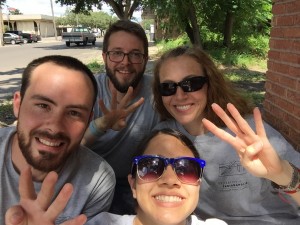 Day 4 started at Sacred Heart Burial Park. Ryan, Justin and I wanted to show Amanda and Hailey what we did and where we worked during the summers of 2013 and 2014.   It was weird to see the areas that we worked so hard to move dirt covered by grass.  The area we excavated last year that took us down one by one looked so small that we had to remind ourselves how hard the dirt was and how deep we dug.
The afternoon was filled with a second training session.  The first was so successful that a second was requested.  This time our audience consisted of the County Judge, Commissioners Court, Border Patrol, local ranchers and local law enforcement.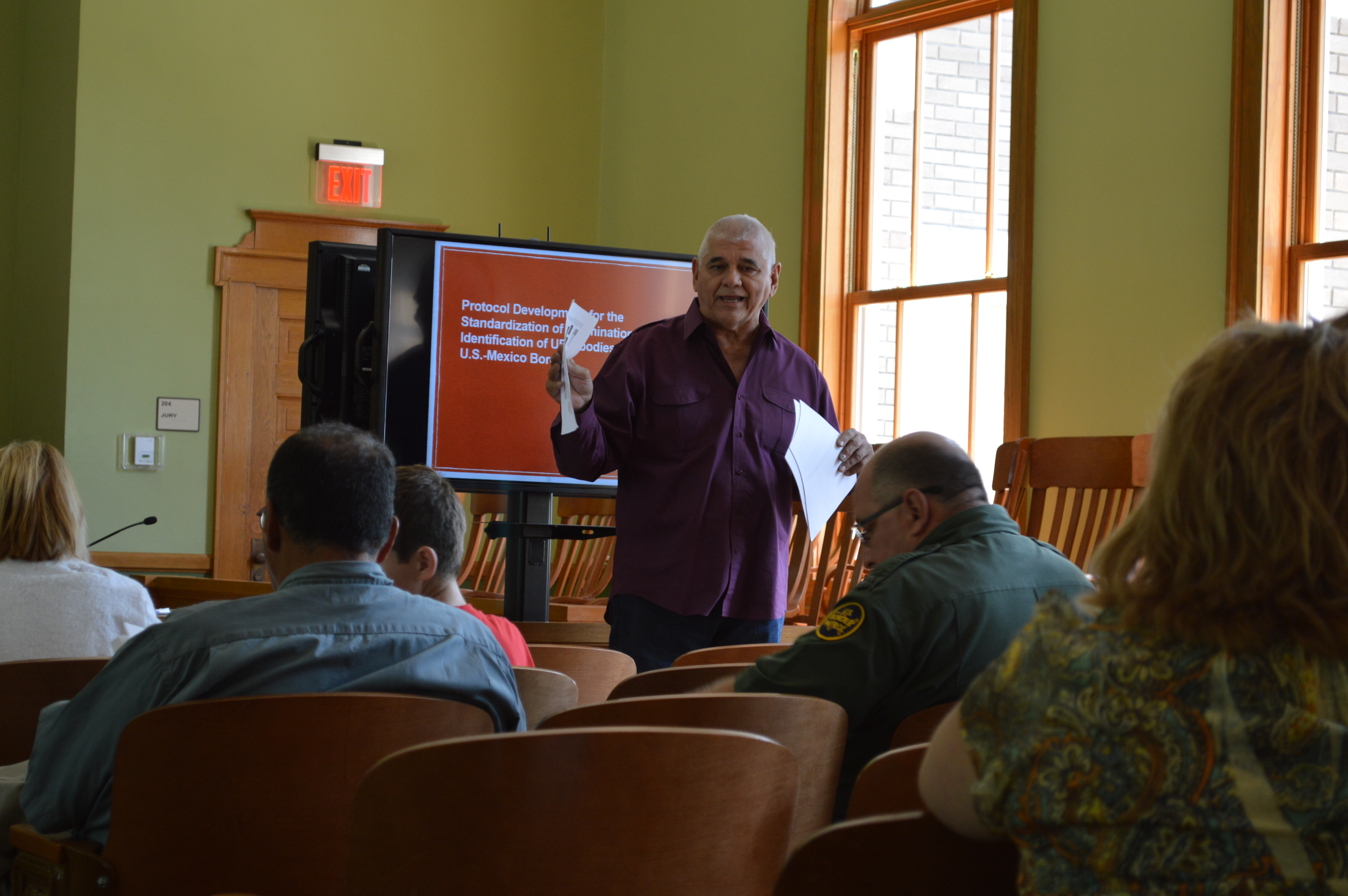 Eddie Canales (STHRC) opened the session by introducing the issues facing Brooks County in terms of the recovery of deceased individuals, and how the conversations between various entities in these types of sessions can be informative.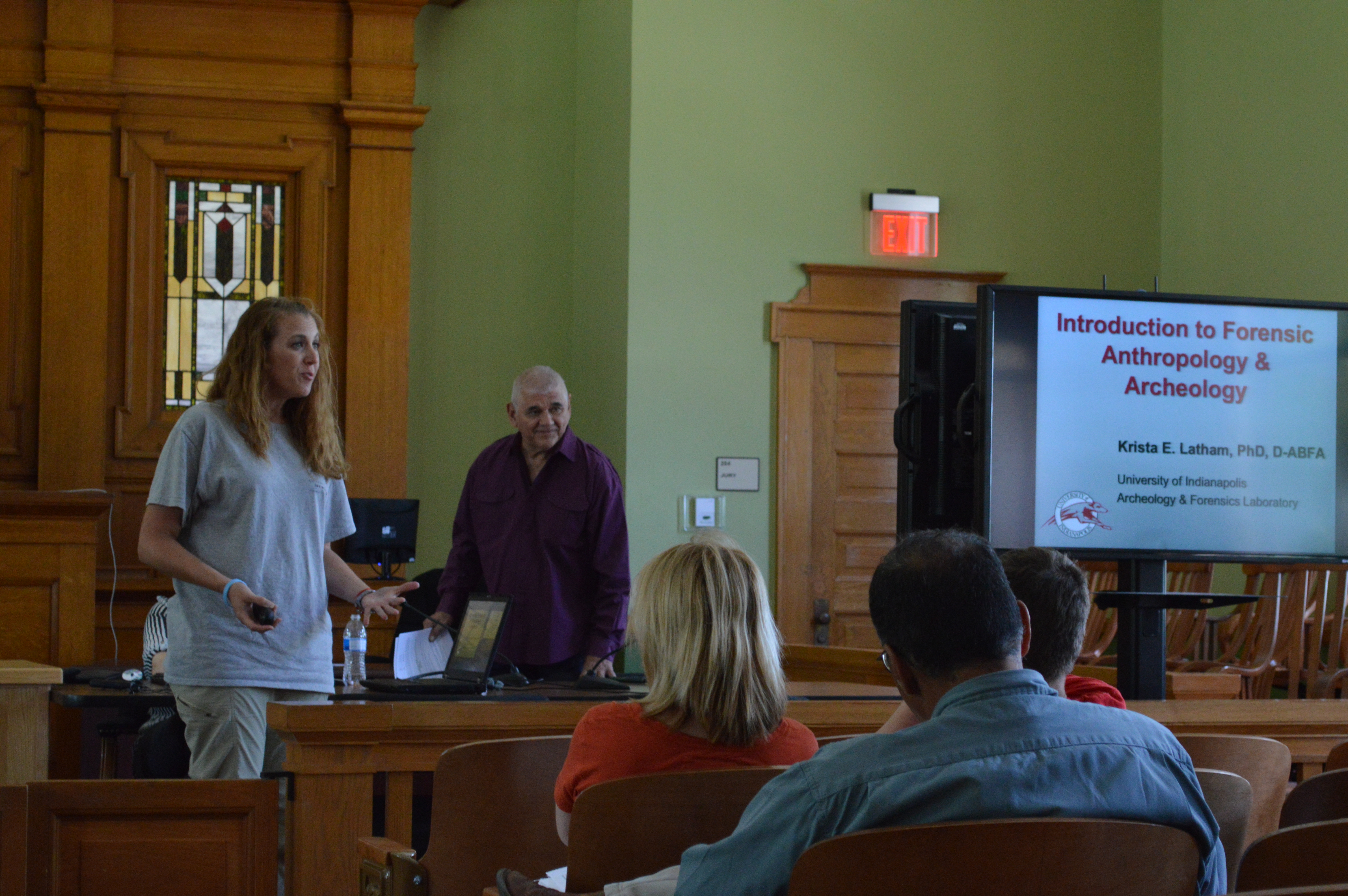 I talked about forensic anthropology and archeology.  I discussed the best practices we use at the University of Indianapolis Archeology & Forensics Laboratory at an outdoor death scene and ways those stages can be modified to the context of the crisis in Brooks County.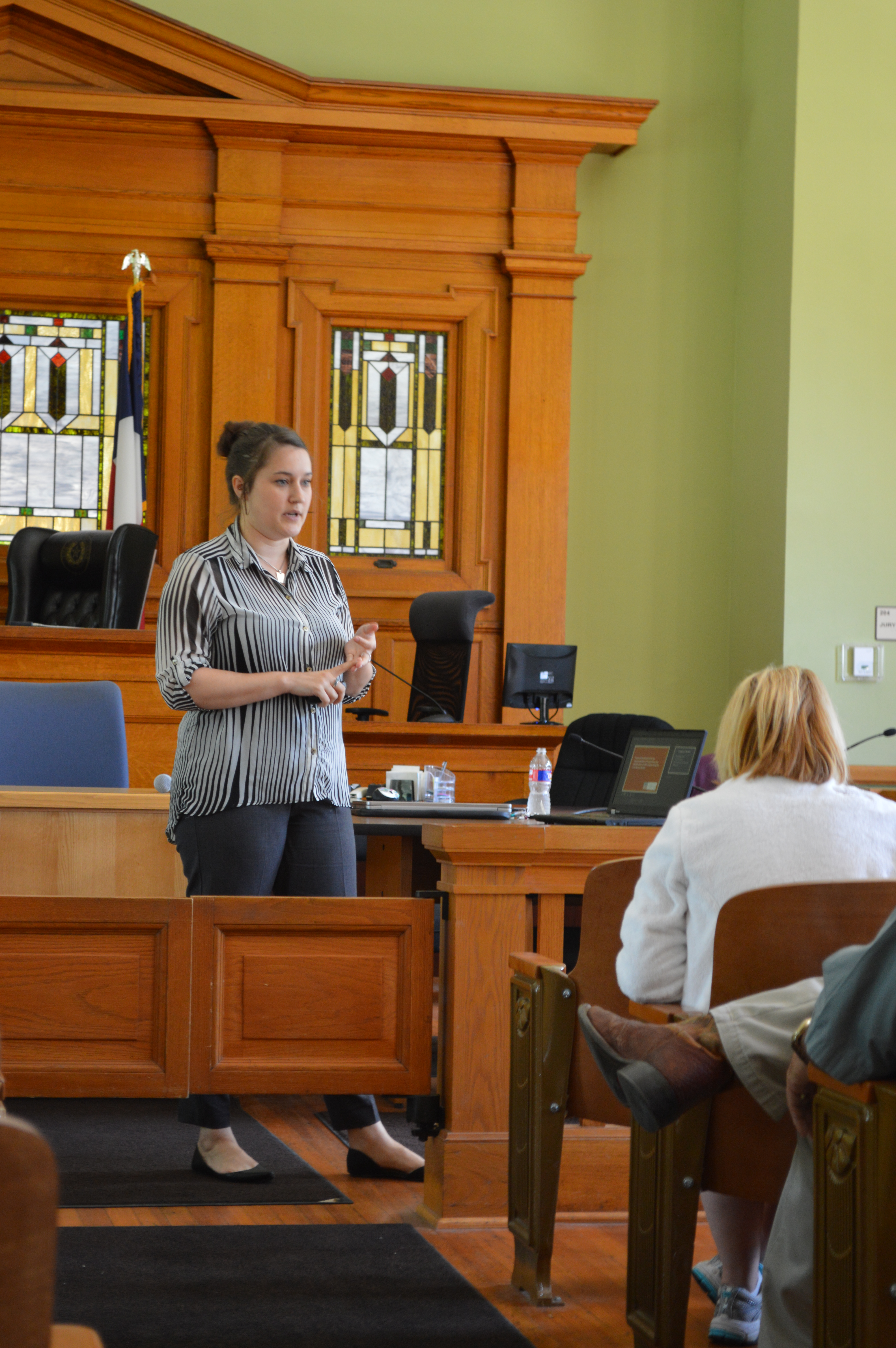 Hailey Duecker (STHRC & Texas State University) talked about a newly released Best Practices Manual (Protocol Development for the Standardization of Identification and Examination of UBC Bodies Along the U.S.-Mexico Border) and how it relates to Brooks County.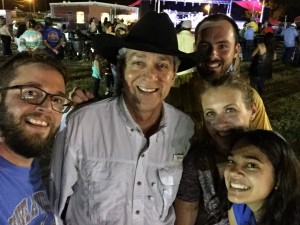 That evening we decided to celebrate our last night in Falfurrias by attending the local rodeo and 50th annual watermelon roundup.  We watched the bull riding competition for a few hours and then listened to local Tejano music.  Most of the Falfurrias community was out enjoying the evening.  It was the perfect ending to our trip.  The week went by quickly. We are sad to be leaving but proud of all we did in such a short amount of time.
~KEL