Most of the team had never been to Texas before, so we decided to wake up early and do a little sightseeing before going to the airport.  We loaded up the minivan and went to Whataburger for breakfast taquitos and honey butter chicken biscuits. There are no Whataburgers in Indiana and I wanted to make sure they got to try these famous breakfast staples of Texas. Then we said goodbye to Falfurrias and started the drive to San Antonio.
We started at the Alamo and then made our way to the River Walk. I've always felt that this last day is a way to buffer the emotions of ending our work in the Texas Borderlands. These trips are both physically and mentally exhausting for the team. Additionally, these experiences are often intense and push them out of their comfort zones in terms of evaluating their place in a system of privilege and power. It's not until they slow down that they truly begin to grasp the magnitude of the situation and what they have experienced.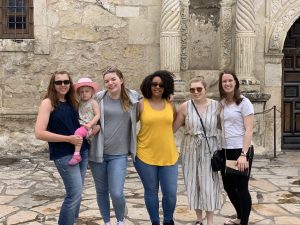 We enjoyed brisket for lunch at Moses Rose's Hideout and then tres leches cake at Rosario's. We kept an eye on the radar because severe storms were moving across the Midwest, but we only had minor delays. And then just like that we were back in Indiana. The students are taking the day off to rest, recover and reflect on their experiences. Again, this is often necessary as they begin to consider the fact that they can just leave the border and return to the lifestyles that afford them comfort and security.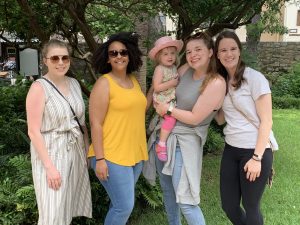 Please continue to visit the blog for the next week as we reflect upon our experiences. Thank you for following our journey and supporting us along the way.
~KEL