The travel day to Falfurrias is always filled with excitement to experience Texas food and culture and an anxious desire to start the fieldwork. The travel day back to Indianapolis is usually different. The team is exhausted mentally and physically, they are ready to go home but they don't want to leave and they have not had time to process the trip yet in the quiet and comfort of their own homes. All of which usually leaves team members feeling a little off. The travel day home is a transition from the long and demanding days in the field to their home lives in Indianapolis. I try to give them a final few Texas experiences before the team departs to Indy to keep their minds off the emotions they will experience leaving the field and the anxiety they will face thinking about classes starting tomorrow.
We spent the morning cleaning the minivan and packing everything up.  After leaving the hotel we went to Sacred Heart Cemetery. We walked through the cemetery looking at the sections where exhumations had taken place since 2013. In area 1, Wilmer's marker is still alone in the middle of the vast open space. I made sure to clean up any trash around the marker and add some flowers for him.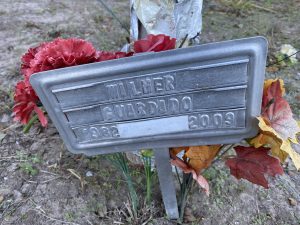 Then we picked up breakfast at Whataburger. You can't leave Texas without trying a breakfast taquito and honey butter chicken biscuit. Everyone slept off and on the drive to San Antonio, which shows just how exhausted they are. Our first stop was the Alamo. It's always nice to tour the gardens around the mission. Then we move to the River Walk, which is just across the street. The weather was beautiful and it was a nice way to stretch our sore muscles. Our last stop before the airport was Moses Rose's Hideout for some delicious brisket.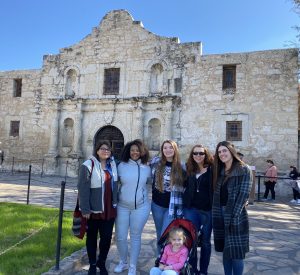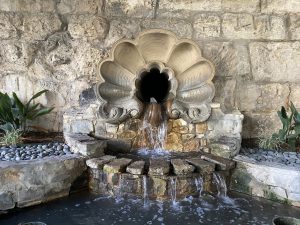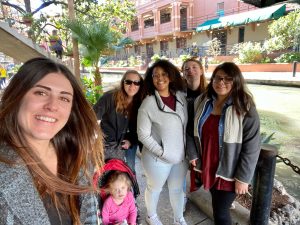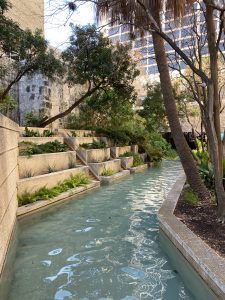 Despite severe weather warnings, our flights were only minimally delayed and we were back in our own beds by midnight. Over the next few days we will continue to post and reflect on our trip to Brooks County. Thank you for reading about our work and your support.
~KEL