I can't believe it's only been one week since our first day in Falfurrias…I also can't believe how much of an impact just one week can have. 
Being able to work with Eddie at the South Texas Human Rights Center was a pleasure and a privilege. We got to see and be a part of the impact that the water stations placed by the Center makes on the community. Not only are these stations providing lifesaving water to passing migrants, they also provide an outlet for the community to participate in this humanitarian work. As we worked to refill and repair these water stations, we noticed in every single one that members of the community — not directly affiliated with the South Texas Human Rights Center — had been adding their own water and other beverages. This gesture showed me that there were people in the community that were taking their own steps to helping with the humanitarian crisis at the border and that was extremely impactful to see. It's so easy to get caught up in the negativity that is so prevalent in the news and on social media that you forget how caring and positive people really are. This trip really highlighted the importance of a community that supports each other and the hardships that impact one another.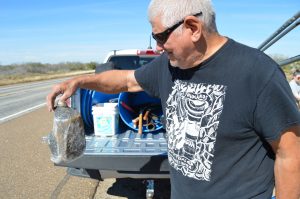 A huge part of our January 2020 trip was performing search and recoveries. We went to multiple ranches and walked for miles through thick brush and sandy terrain trying to find migrant pathways. We used a lot of different skills to maximize our time in these ranches such as line searches, mapping, and our knowledge of osteology; knowing the difference between human and non-human osseous material is invaluable here given the amount of wildlife that exists in Texas ranchlands.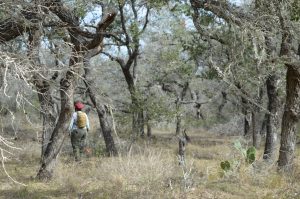 A part of this trip that was significantly different from our May 2019 trip was our vast interaction with different groups of people that became involved in our search and recovery days. This was a significant part of the trip for me because I got to learn a lot about the different ways in which people have become involved with the border crisis. This trip we worked with Border Patrol, we performed a search with another humanitarian group (Desert Angels) and we interacted with the media as well as family members who had missing loved ones that had crossed the border. All three of these interactions were very different from each other but they all had a significant impact on my understanding of the border crisis. Yet, what affected me the most was meeting the mother of a son who had gone missing in the brush. While her heartbreak was most evident, she had nothing but kind words for us and continued to thank us for any time we were able to give to her to try and bring some closure to her family. These are the interactions that propel my want to continue in the field and use the skills I am privileged enough to learn to help others.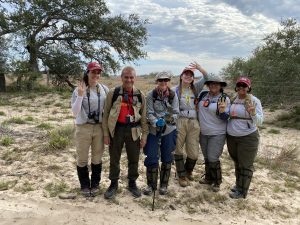 I cannot talk about this trip without mentioning Sheriff Deputy Don White. In our five work days we had in Falfurrias, he was by our side each day helping us repair water stations or walking alongside us in the brush. Not only is his knowledge of tracking, wildlife, and sense of direction invaluable to the success of our team, but his positive attitude and genuine care for the wellbeing of each and every one of us made it that much easier to keep one foot in front of the other. There are no words to express how grateful I am to have met and worked alongside such a dedicated individual.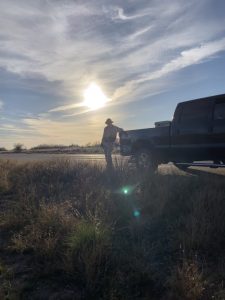 Ultimately, I am so appreciative for the amazing team I had the opportunity to be a part of. While I get to see Sammi, Tanya, Sidney, and Dr. Latham (almost) every day during the school year, getting to spend time with them in this setting is just another reason why I want to continue to pursue the field of Anthropology. I am so excited to continue to learn with and from them every day.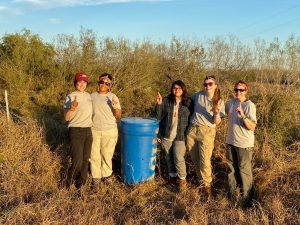 Although it was a short trip, what I learned in that time and the experiences I was fortunate enough to have will stay with me for a lifetime.