To think I am already writing my reflection post is wild. It feels like 2 seconds ago that I was anxious and scared about the trip, and now I am back in my apartment preparing for the upcoming semester. This trip has brought me memories and lessons I will keep and cherish for the rest of my life. 7 days flew by faster than I ever had expected. [Also, I'll warn you. This is going to get pretty emotional.]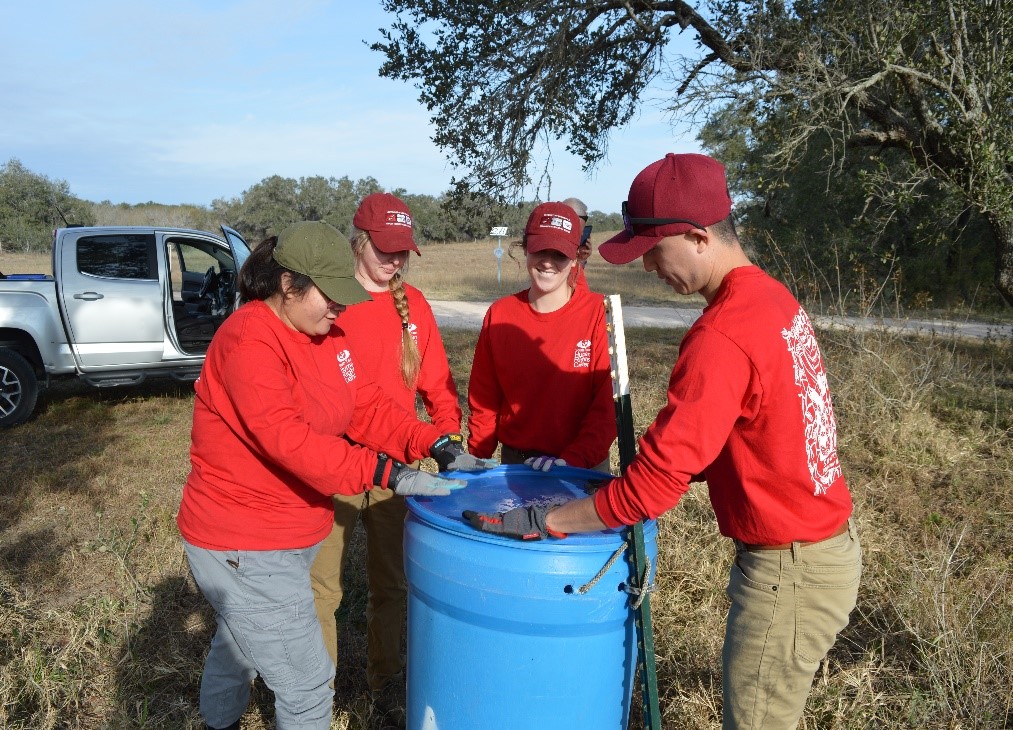 I actually started writing this post while I was still in Texas on our last work day. I was feeling extremely discouraged, feeling like I hadn't done enough, holding in tears as we made our final walk back to Gloria, knowing it would be the last time. We did not make any recoveries while in Texas this trip, and it feels like a double-edged sword. Working so hard with only pictures and animal remains to show, when that wasn't our goal, doesn't feel like success, but remembering that searching was our true objective brings it more into perspective. The work we did searching allowed us to learn a number of things like which areas were more active with migrant traffic and help Don cover areas that would've taken days to do alone. Our work on the water stations potentially saves a number of lives. I was able to learn so much about people's perspectives, the politics surrounding this work, and how one's background can influence how you see this work and why people do it.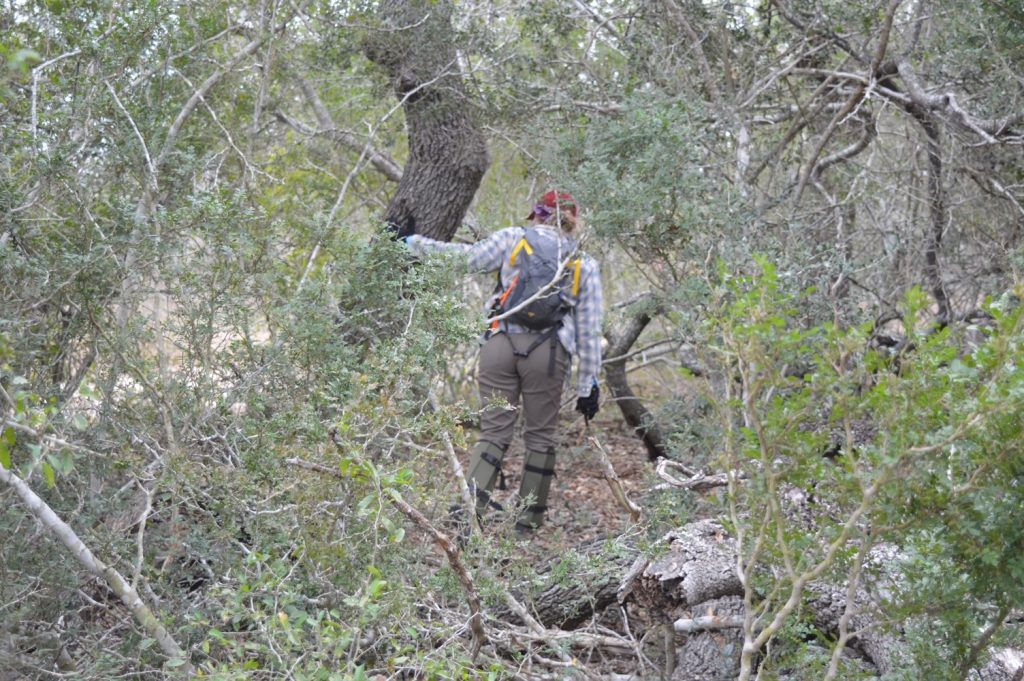 Comparing our skills from the first day to the last revealed an exponential change. By the end of the trip, we were able to navigate through thickets, brush, and complex MOTs (not technically defined as Mass of Trees but that is how I remember it) much faster than day one when it took us a few minutes even to find a route out. I learned a lot about footprints to where I could identify them and follow the direction they went. Being able to recognize a path through the brush made a significant difference while searching because we were quicker led to areas of migrant activity. We became compass pros and improved our line searching skills each and every day. Plus there was one rescue while we were there, so one young life saved.
Meeting and getting to work with Don, Eddie, Melissa, Jason, Matt, Leo, and even Ray has left me with memories I will never forget. Thank you for searching with us, keeping us safe, and putting up with my antics for days. I have learned so much from each of you and am so thankful to have met y'all. I hope if I get this opportunity again that I will get to work with you all again. (I'll try to keep the noises down next time)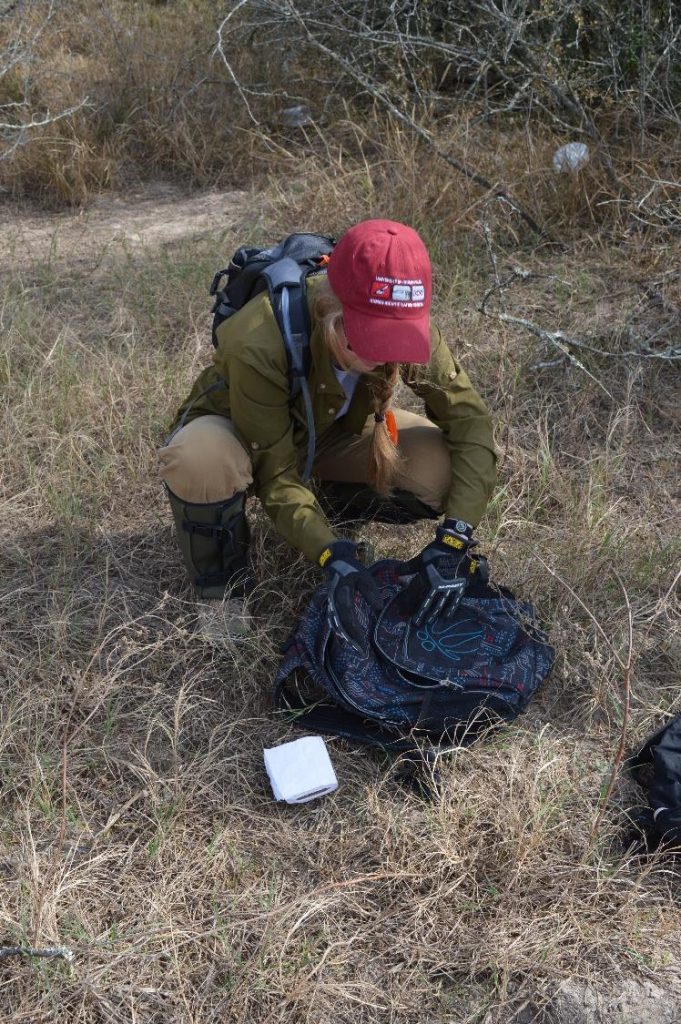 Being back in my room writing this leaves me with such a mix of emotions. We discussed it briefly in our last decompression session before leaving Texas, and Dr. Latham told us a lot of these feelings are common and normal before I even expressed how I was feeling. I feel like I didn't do enough. That 5 days wasn't enough. I continuously think on the challenges we endured while just searching the brush, holes, hunters, wildlife, cacti ( many kinds but pencil cacti that I am still pulling the spines out of my legs), thickets, and so much more. We had issues with these all while fully prepared, good shoes, water, snacks, thick clothes, protection, and people to warn us. Others are doing this in the dark, with just the clothes on their back, and fresh water being a luxury. How am I back in my bed when others are still out there fighting for their lives? What can I do here that will actually help someone in real time? I feel useless. That is not the case though as much as I may feel it. I am in school to better myself so I really can make a change, with the authority and knowledge to do so as well. There are many ways we can help from here (& you from your home as well). My time fighting for others and trying to help them is not over. I am thankful for the support I have to push me to keep going and those who have experience in these fields and are willing to help guide me.
Unfortunately, this doesn't change how I am still feeling. What I saw and learned in Texas influences every second of my day. I find myself questioning whether I am justified in doing mundane things, correcting myself when I speak and think certain things, how can I complain or be deserving of this wonderful, plentiful life I have when others are putting their lives on the line just for the possibility of a new life. For the possibility of a future that may not come. The future promised to those making the dangerous trek is not always delivered and often times wasn't the true future intended. The image of clothing we saw, food we found, all on our searches flashes through my mind constantly. I have an immense sense of guilt as I go through my days when previously I wouldn't have batted an eye. I am very thankful for the life I live, but after my experiences and lessons learned in Texas, I am thankful to have my team around me and those who have also gone on this trip to talk to them about these feelings and work through these new challenges with them.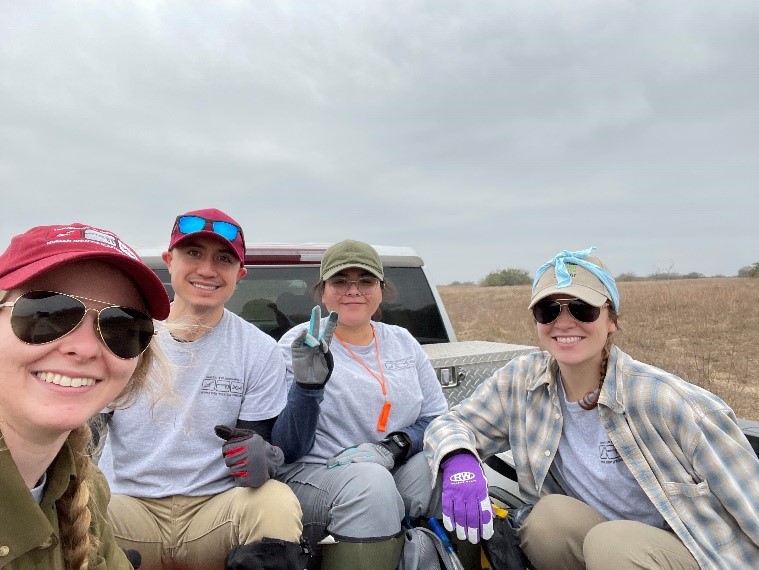 I am forever thankful to Dr. Latham for this lifechanging opportunity. I will be forever thankful to her for this, her kindness and patience along the way, and the team she chose as well. Having Olivia, Alex, and Tanya was truly the dream team, even when I'm sure we worked Dr. Latham's last nerve quite a few times. I was terrified to leave and so anxious, as I said previously, but being with them was the best possible scenario for me. Everyone is so laid back, kind, and funny that it made the experience go so smoothly. This could've been a very different story if these people weren't so genuinely amazing. I hope I will get to return in the future to pursue this work because along with learning so much, it strengthened my belief that this is the career and future I want to pursue and that I really can make a change.
UIndy, thank you for giving me this dream of an experience. My eyes have been opened in a multiplicity of ways, and my life has truly been impacted by this work and the inspiring people I got to work with.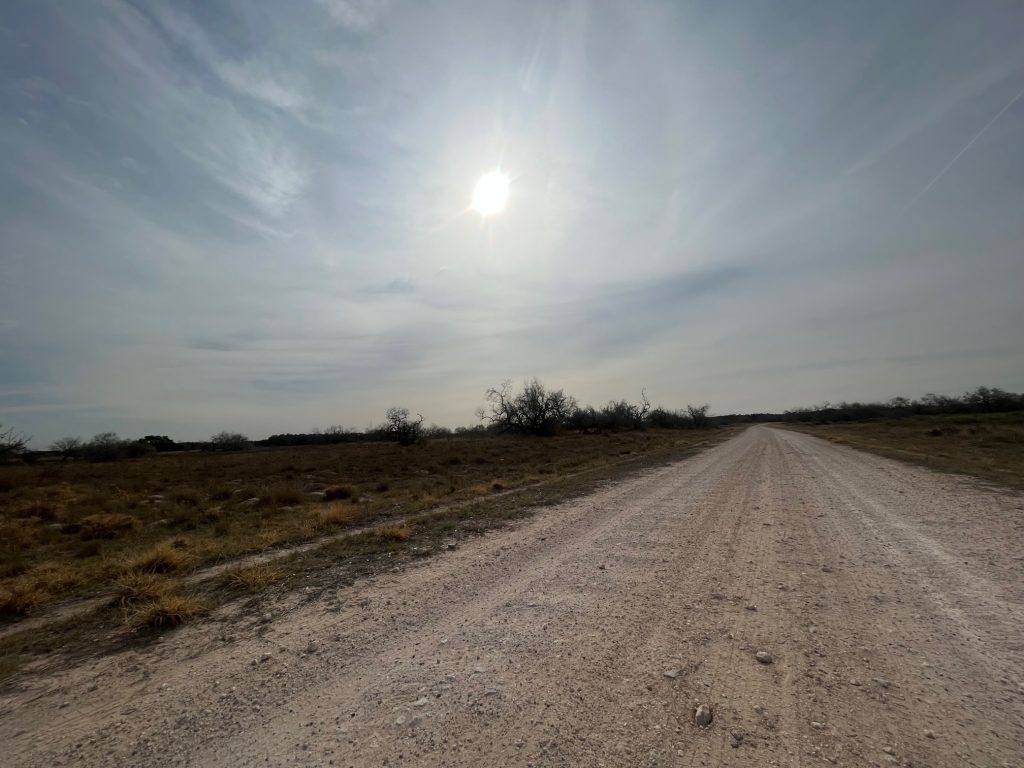 Til next time, treat others with kindness, pursue happiness, and radiate positivity.
Texas Tourist, Cajun Queen