Nine. The number of days in the field. Nine days of digging in the hard south Texas dirt. Nine days bringing the remains of the nameless back to the surface; back to the light of day. Nine long, tiring days of body aches and pains.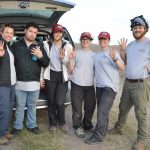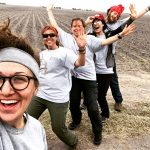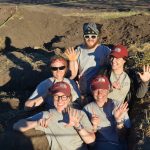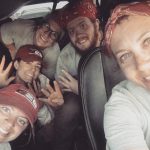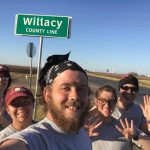 Seventy-two. The number of bodies uncovered by our efforts. The number of persons either too poor to afford what most would consider a 'proper' burial, or too poor and downtrodden to afford the 'proper' route to United States citizenship and instead paid the ultimate price: their lives.
Thirty-seven. The number of individuals whose bodies and personal effects traveled to Texas State University for forensic anthropological investigation. The number of families who we hope, through our efforts, will one day see closure.
The slogan for Texas State Universities' Operation Identification is "bringing names to numbers".  A New York Times article from May 2017  reported that there were 6,023 documented migrant deaths along the U.S.-Mexico border between October 2000 and September 2016 (NYTimes, 2017). It is hard, though, to picture the true magnitude that numbers entail until you see body bag after body bag being removed from the ground and placed in a cargo trailer.
For me, participation in this years Beyond Borders team really drove home the crisis that is occurring in our country. Sure, I have attended lectures on the topic, processed remains of migrants, and read articles reporting the issue, but participating first hand in the recovery of these individuals has placed it all in a new light. I recall a story told by our backhoe driver in which he told us about job-offers from the cartel and how people who mistakenly take these offers are told they will be loading cargo only to arrive and be forced at gunpoint to load semi trailers full of illicit drugs. Working class citizens, who want nothing more than money to put food on the table, roped into a massive international drug ring; not by choice but in fear for their lives. If these things are happening in the US, I can only imagine the atrocities people are facing further south where there is less security and a far lower standard of living.
When viewed in this light, it is easy to see why people will risk literally everything to cross the border by foot. Obviously not every migrant will have had direct contact with the Cartel;  this does not, however negate the fact that our country offers safeties, luxuries and opportunities that many can barely dream of… Things that for many are entirely financially and logistically out of reach by the 'proper' methods. Things  that are worth literally dying for.