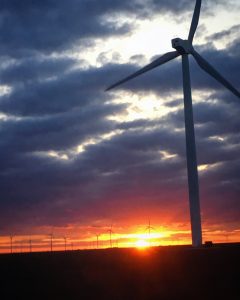 Today was our fifth day at the cemetery. Our team, being a hard-working and motivated group of people, was determined to bring high energy to the site and complete our goals for the day. We compiled a plan the night before, in which we decided to confront a new area of our quadrant. The funeral director had given Dr. Kate Spradley, from Texas State University, an idea of where he thought migrants may have been buried, but it was our duty as anthropologists to be sure to check all possible unmarked areas that could have been containing migrant burials. We felt it was important to start a new trench within the cemetery that contained a long stretch of land where no grave markers were present.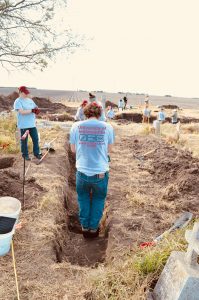 Even before clearing surface vegetation to better observe the topography of the area, we could still see and feel some possible depressions beneath our feet. It is likely that we are correct, and there are burials far below the surface in this area. However, we have been facing the challenge that some of these burials do not fit the migrant profile due to the circumstances of their burials. Hopefully the funeral director was correct, and we find the final two individuals in this quadrant we are looking for so they can be analyzed and identified.
According to the iPhone weather application, it was supposed to be one of the hottest days during our trip. The temperature was listed as a low of 56 and a high of 76 degrees Fahrenheit. It seemed like the temperature would be practically perfect. Little did we know, strong, gusting winds reaching 27 mph would throw us for a loop, sending our hats and papers flying as the day went on. As Jordan, Jessica and I mattocked and shoveled our new trench, dirt was flying in our faces and eyes (not the best feeling in the world). Meanwhile, Leann and Dr. Latham were chipping away at a massive wall that was covering one of the burials we discovered by the large pit. By lunch time, the team had accomplished removing a decent portion of our new trench, uncovered the deepest burial we have found so far, photographed and removed the body, and added the precise corners of this burial into our maps.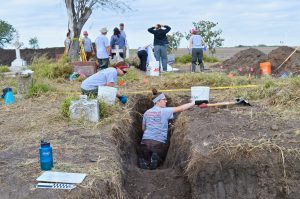 Since it was impossible to do anything in peace with the wind, Dr. Latham suggested eating by the van. We rented a stylish, grey minivan for our transportation needs, so we thought that sitting on the North side of the van might block some of the northbound winds. At this point, everyone was getting pretty physically exhausted. During lunchtime, Dr. Latham suggested taking a short-day, which was probably productive for the overall group morale. We went back to work for another hour or so and then called it a day around 2:15 pm.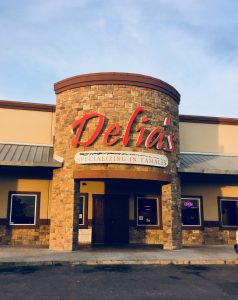 Back at the hotel, everyone showered and had some down time. We were super excited for dinner tonight at Delia's, which is a well-known tamale restaurant with an alluring reputation. It honestly wasn't difficult for the group to agree upon driving 30 minutes from our hotel to get dinner because everyone here is obsessed with tamales. I can truthfully say it lived up to our expectations.
I think the abbreviated workday helped regenerate our bodies and spirits. As frustrating as the wind turned out to be, we all stayed strong, encouraged each other, and maintained optimism. I am incredibly proud at how hard-working everyone has been. There is still much to get done before Thursday, but it is absolutely attainable. No matter what obstacles are thrown our direction, we will not lose steam!
-Sammi