It is amazing how much a trip to South Texas can impact one's life. I have just completed my third season with Beyond Borders and I feel heaviness in my heart. This is partly due to the feeling that no matter how much we, and others, volunteer their time and skills to assist with search and rescue missions, identification, and providing resources to aid in human survival, there will always be more work to be done. As long as people continue to seek refuge in the United States or aspire for the opportunities that are available here — with a severe hindrance from doing so legally — law enforcement and the community will be overwhelmed by this crisis. In addition, it is difficult to see the stark contrast between the privileges I have that so many others do not. I cannot imagine risking my life in pursuit of another, knowing very well that I may not survive the journey. Eddie Canales, director of the South Texas Human Rights Center, gave a presentation about the mission and goals of his organization. I remember him mentioning that many of these people do not wish to leave their home. There is pride, loyalty, and familiarity in the places we grow up that really isn't replaceable. Many even try to come work temporarily to send money back home or return to their families with more financial stability. There are many reasons that this trip has provided alternative perspectives regarding migration policies which I think is extremely valuable as I hear the various, inescapable opinions portrayed by news and media sources.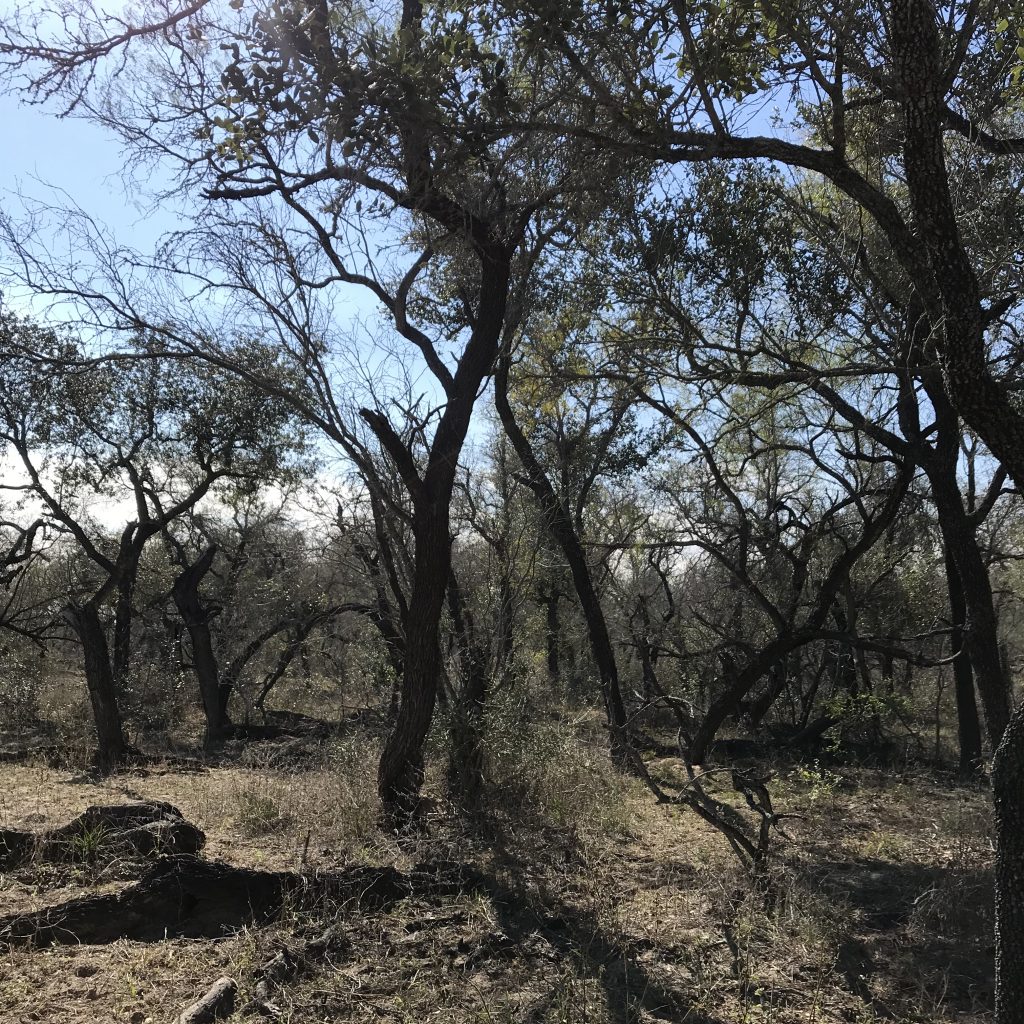 One of Dr. Latham's goals for involving students in this humanitarian work is to open their minds and hearts to different perspectives, and prompt them to become better global citizens as they move on beyond the program at UIndy. I applied for this program with the hope of experiencing humanitarian aspects of anthropology to see whether or not this was a passion I wanted to pursue as a future career. I was so naïve to what that entailed before coming on these trips. I can genuinely say that I have gathered a diverse understanding of the border crisis through my multiple Beyond Borders trips.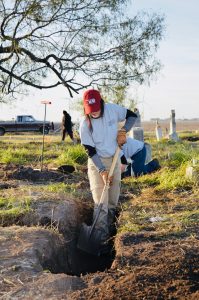 My first trip was a purely exhumation-based season. I was able to witness the treatment of the non-citizen decedents through their burial conditions and method and documentation of interment. I realized that there is no upheld standard of investigation into migrant identities. There is no attempt at contacting families or repatriation, so forensic scientists and volunteer organizations are needed in order to facilitate that process.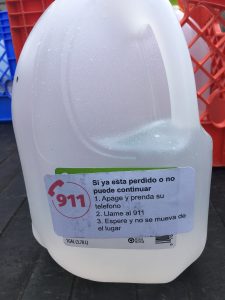 My second trip consisted of more community interaction and involvement as I met volunteers from the South Texas Human Rights Center, visited and donated to the Humanitarian Respite Center which helps individuals who were detained and released as refugees to reach to their destinations, and tended to water stations on private ranchlands. Furthermore, we conducted forensic archaeological survey and exhumations in the Sacred Hearts Cemetery where hundreds of migrants are buried without a name.
This trip was very different than the previous. I discovered how delicate and complicated it can be to communicate with ranch owners, law enforcement, and community volunteers while working within the confines of the law. Very little land in South Texas is publicly accessible, so I realized how much time and effort it takes to build relationships with landowners to receive access for conducting search and recoveries. It was also physically exhausting and mentally taxing to walk the very same routes that many migrants had taken before us. Truthfully, it is quite likely that there were living migrants who saw us in the brush even though we couldn't see them. When working with skeletonized remains, a forensic anthropologist must be able to separate their emotions from the scientific analyses or it would be too much to bear. Yet, when we were out there walking in their shoes, there was no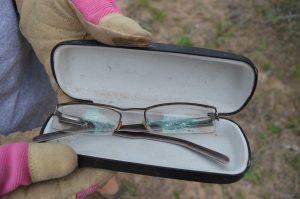 separating it. We saw personal effects, shoeprints, empty food and water packages. Deputy White shared some unsettling and saddening stories of living and dead individuals that he'd encountered on searches over numerous years as a sheriff and volunteer. Eddie (STHRC) and Rafael (Desert Angels) shared stories of family members who they'd helped find their loved ones, dead or alive, and how sometimes the process of gaining legal permissions to search an area meant the difference between life and death of an individual. It is amazing that they have the heart to dedicate their lives to this work.
I am very fortunate to have had the opportunity to gain a more holistic understanding of the border crisis. I hope that anyone reading these blog posts feel that they've gathered a deeper understanding as well. I must always remember that even the slightest contributions make a difference, and that we cannot do this alone.