"No one cares how much you know, until they know how much you care"
– Theodore Roosevelt
 Being a forensic scientist in a human rights context requires maneuvering the social, political and cultural landscape in ways quite different from what a forensic scientist in more typical US medicolegal contexts encounters. In my usual forensic casework I communicate with the coroner's office and local law enforcement, and not with the families or the communities of the deceased.  This will be my 10th trip to the Texas Borderlands. Each trip I am still learning different aspects regarding the crisis at our border, how my team fits into the sociopolitical and scientific landscape and how I can both provide my expertise as a forensic scientist to work towards identifications and provide a meaningful learning experience for my student team.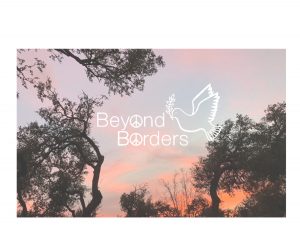 Each trip is ultimately successful in providing an opportunity for University of Indianapolis students to apply the forensic skills they've learned in the classroom to real world situations. Whether searching for, locating and exhuming burials or conducting systematic line searches, they are gaining valuable experience. However, they have the opportunity to participate in forensic casework  in the Midwestern US.  Therefore, these trips are a way to provide them the opportunity to navigate the unexpected challenges and intensive work associated with the migrant crisis response.
It cannot be expected that they fully grasp the sociopolitical situation at the border in one brief trip. But by putting our work into perspective within the bigger migrant crisis in the Texas Borderlands it allows them to make connections between what they read or hear and what they are actually observing while on one of our humanitarian science missions. They interact with the immediate community to better understand how the humanitarian crisis impacts their daily lives and livelihood. They have visited detention and respite centers to interact directly with migrant families to better understand the conditions that produced this crisis. They have also worked with  social justice organizations to provide water along known migrant routes and worked with local law enforcement to do large scale searches along known migrant paths.  And while every student does not get the exact same experience, the goal is to provide them with a broader understanding of the social conditions in the Texas Borderlands.
Each trip takes a lot of preparation. It's always awkward to speak of the physical and mental preparation and the items we pack to facilitate our work. We spend weeks mentally and physically preparing for a glimpse at the lived conditions and lived reality of thousands of individuals. That itself is proof of the privilege we have. As students and teachers we are by no means wealthy, but this teaches us that "wealth" is a perspective. We may not get to purchase everything we want, but we do not fear of days or weeks with no food for ourselves or our families. We have the potential to be and do great things in the US, especially as college educated individuals. We do not fear for our lives on a daily basis.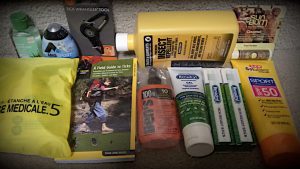 As we move through the landscape we have everything we might need to protect us from the harsh environment: water, food, bug sprays, sunscreen, first aid kits and antihistamines, to name a few. Again, this shows the privilege that we can "prepare" for what awaits us in the Texas Borderlands. We leave tomorrow for our next mission, unsure of exactly what awaits us there. Thank you for your support and for following our journey.
~KEL